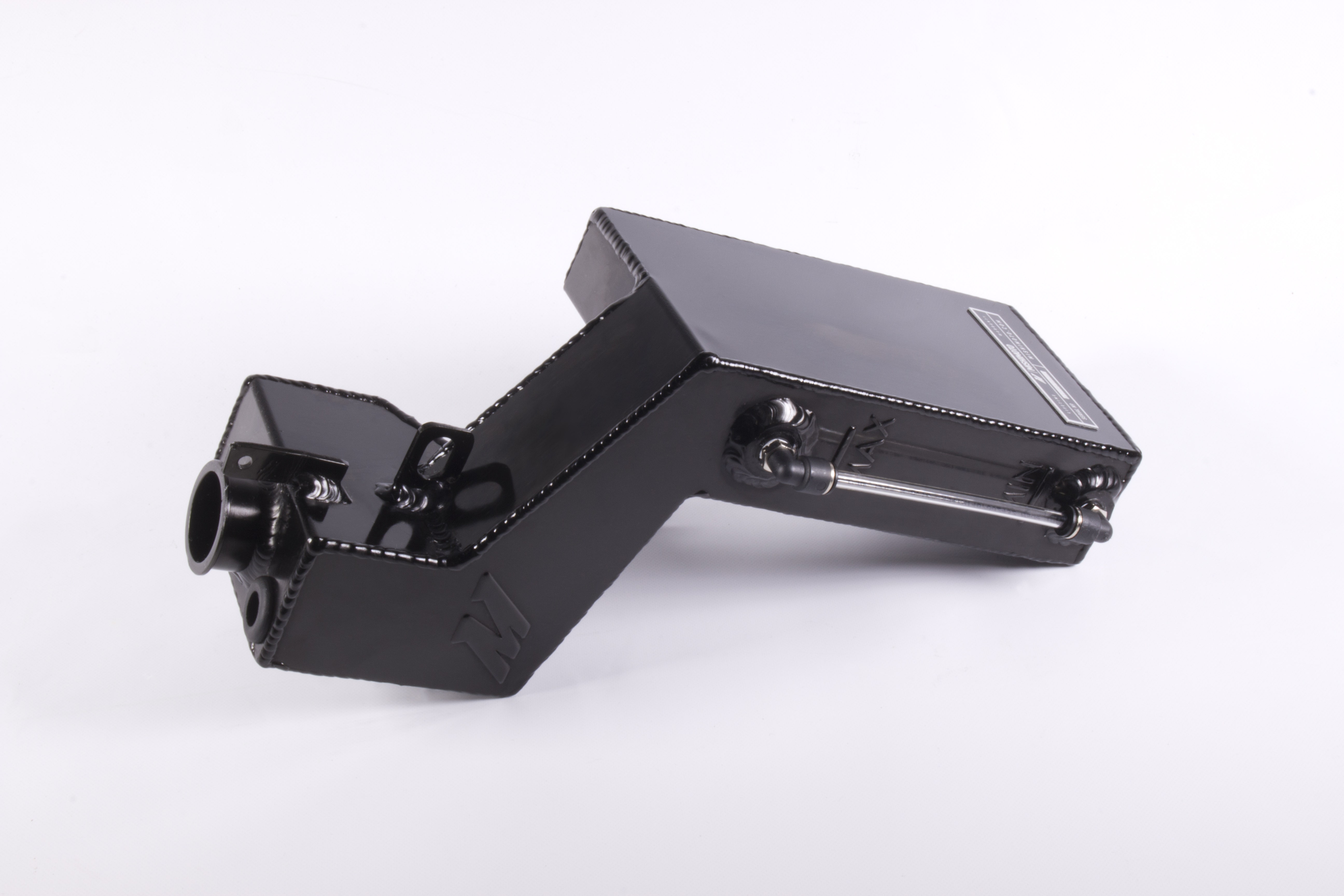 Overflowing with Style - Overflow Tank, Part 2: Pre-Sale
Hello everyone, and welcome to the long-awaited second chapter in the saga of the Mishimoto BRZ expansion tank! I know it's been a little while since our first update, and you all have waited patiently, so I am excited to share some good news about these BRZ parts (or FR-S parts).
You might remember from my last update that the stock, ghostly-looking overflow tank that haunts the engine bay of your BRZ, GT86, or FR-S really spooked us. So much so, in fact, that we felt obligated to provide you with an alternative - a way to absolve the BRZ of negative energy and transform your engine bay into something inspiring, rather than terrifying.
Though Halloween may be approaching and ghosts or monsters seem to be appearing everywhere (even around our office), we at Mishimoto don't think that anything so scary looking should ever be in your engine bay. That's why we've decided to begin the pre-sale for the Mishimoto BRZ expansion tank today, during the week leading up to the spookiest day of the year.
Rendering our Replacement BRZ Parts
We went through several iterations of this design to ensure that it fits your car perfectly, which is why it has been a little while since our last update. We had some adjustments to make along the way, but once we were crystal clear on all of our final dimensions, our drafting team mocked up the final product in their rendering suite.
Pretty darn nice, right? The tank bolts tightly up to the stock location on the side of the fan shroud, and it will work with the stock fan shroud or the Mishimoto BRZ fan shroud.
It's ALIVE!!!!
Renders are well and good, but the final product is what really counts. Our engineers knew they could work their magic to rid the BRZ and FR-S of this plastic demon, and I am happy to share with you the fruits of their labor: a heavenly-looking, all-aluminum example of aesthetic enlightenment, designed to exorcise your BRZ of the stock plastic tank that struck fear and disgust into even the bravest of souls.
Here it is in its polished aluminum finish.
And for those of you who are going for a darker, subtler, perhaps, more sinister vibe, we are offering the tank in black as well.
Coming Soon
Next up, we'll have some final installed shots so that you can see just how much of a difference these awesome BRZ parts make in the appearance of your engine bay.
Thanks for reading, and happy Halloween!
-Gardiner