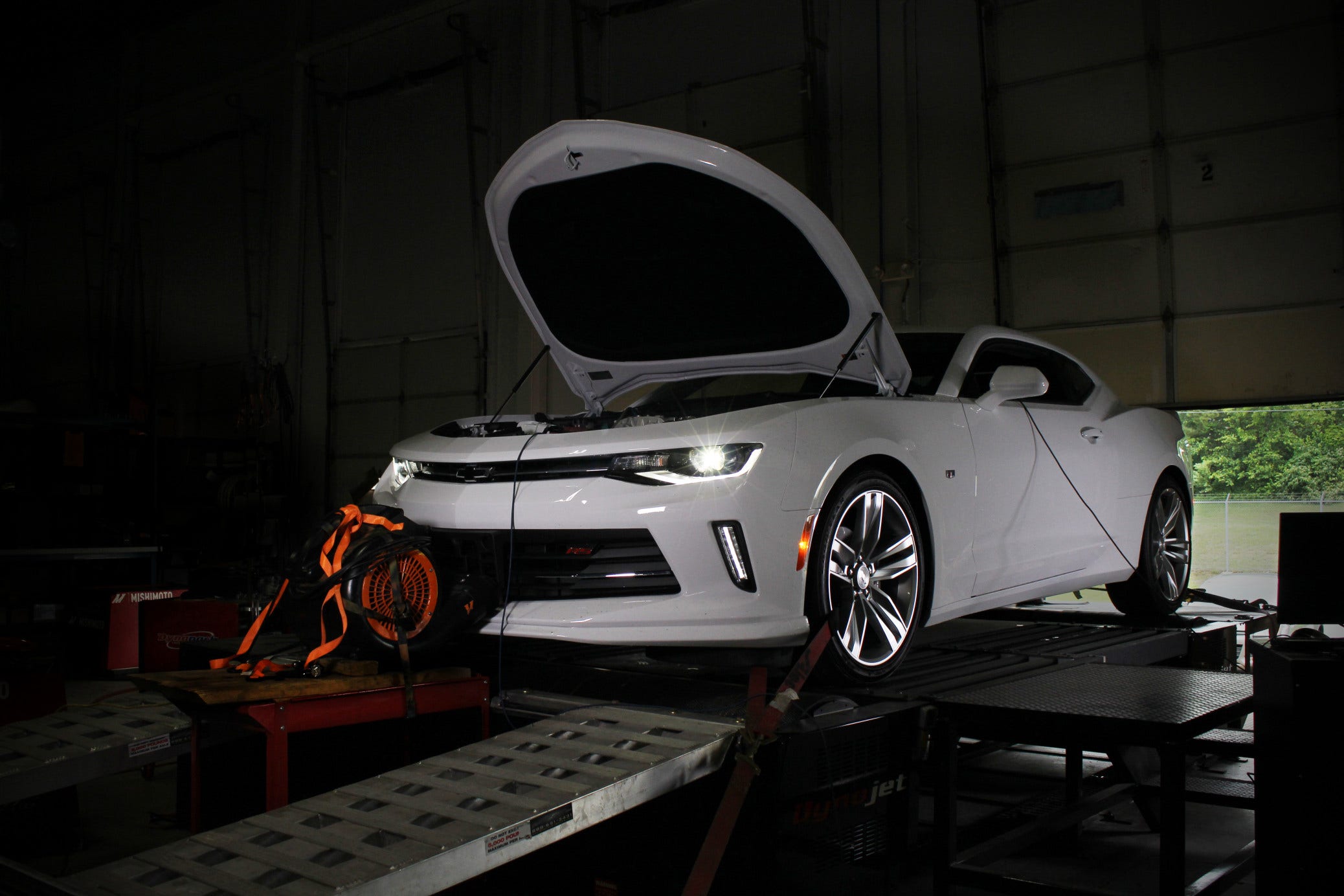 She's My Turbo Lover - Mishimoto's New 2016 Camaro 2.0T Engineering Vehicle
One of the best parts about a small, dynamic company like Mishimoto is that there is never a dull moment around our R&D facility. Change happens frequently, and no two days are the same. At any given time, we've got a solid fleet of engineering vehicles at our disposal that serve as development platforms for our exciting new products, and over time, we become intimately acquainted with each vehicle's characteristics and quirks; each develops a personality and earns its own place on the Mishimoto team. This makes it tough to see them go, but it is always exciting to welcome on a new team member.
This week, it was time for our 2015 Ford Mustang EcoBoost to move on to bigger and better things. We had the car around for a decent amount of time and grew quite fond of it, but our engineers could never quite relax in its presence, particularly when they were gathered in large crowds for meetings.
However, the circle of life has done its thing and presented us with our latest team member, and I am very pleased to have the privilege of announcing the purchase of our brand new"
2016 Chevrolet Camaro 2.0T!
We made the trek to the dealership last week to make the exchange, and of course, we were greeted with rain just as we arrived. However, the dealership was accommodating in letting us bring the car under cover so we could begin examining the engine bay and making the car our own before the ink was even dry on the purchase agreement!
We began with the Mishimoto Engineering windshield banner - gotta let everyone know that we've got our hands on this sweet turbocharged beauty.
Chilly the Penguin always gets to ride shotgun.
At Mishimoto, we have very rigid and defined processes for deciding who gets to drive the new cars home.
Let's take a look at the car!
The Nitty-Gritty
The 2016 Chevrolet Camaro 2.0 Turbo is GM's latest edition to its storied family of muscle cars. It serves as an entry-level model, joining its V6- and V8-powered older siblings to round out the Camaro line, more closely aligning it to compete with Ford and its range of Mustangs. The Camaro 2.0T is powered by GM's 275 horsepower LTG 2.0L turbocharged engine, which can also be found under the hood of several Cadillacs and a smattering of other GM products. This is the first Camaro that is available with a 4-cyllinder engine since the third generation of the platform.
Here she sits in the shadow of her big brother, the SS.
Our car features a 6-speed manual transmission and the upgraded cooling package, which upgrades the cooling system to a setup not unlike that on the SS - it adds two additional auxiliary radiators and associated goodies. We are looking forward to delving into these and other aspects of this vehicle soon - keep your eyes peeled for our upcoming first impressions video series.
Now as I mentioned, the heavens were pouring down upon us when we picked up the 2.0T, but at Mishimoto, we like to think of the glass as being half-full. This little Camaro felt spritely on I-95 on the way back-to-base, but as her turbo spooled, we could feel this little lady practically begging to be let loose; she spoke to us and we spoke to the boss-man, and the rest, as they say, is history:
Of course, after we finished messing about, we had to get down to business. That's right - we've already let the 2.0T loose on the DynoJet™. (You know you work for a cool company when "stop fooling around and get down to business" means throwing a Camaro on the dyno.) Check out the video below for our first runs and a chart. The car made a bit less power at the wheels than we anticipated, but we plan on correcting that in short order.
Coming Up"
Thanks for reading! We hope you are as excited as we are about this car - In addition to all of the cool projects we are planning, we have some VERY exciting stuff coming up that I don't think you will want to miss, so stay tuned to find out what we have in store for this zippy, turbocharged, new member of the Camaro and Mishimoto families!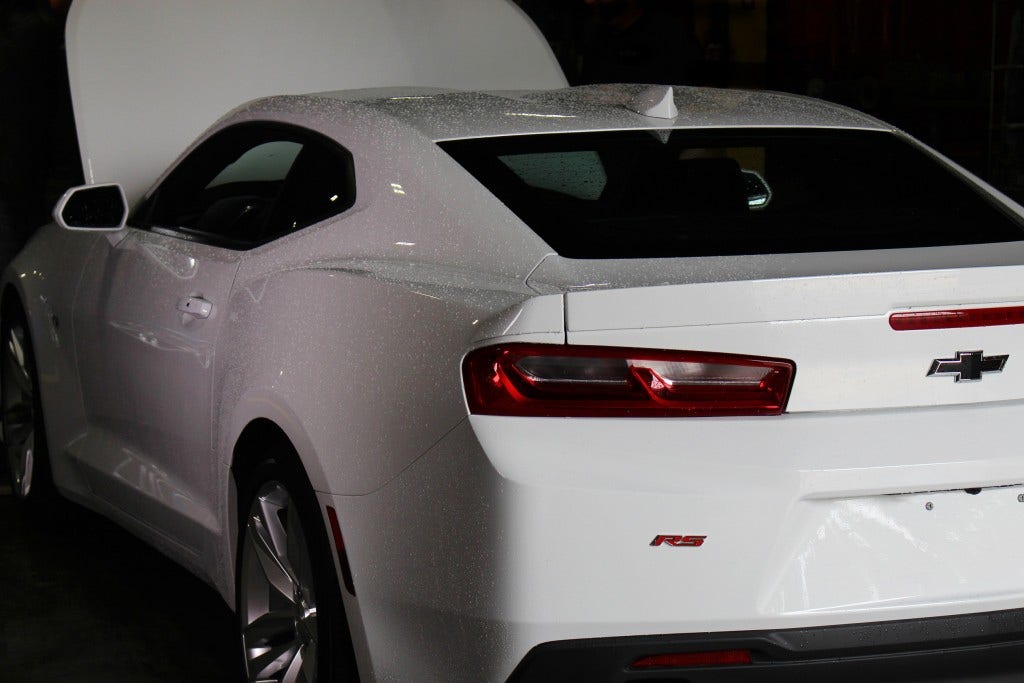 Until we meet again,
- Gardiner