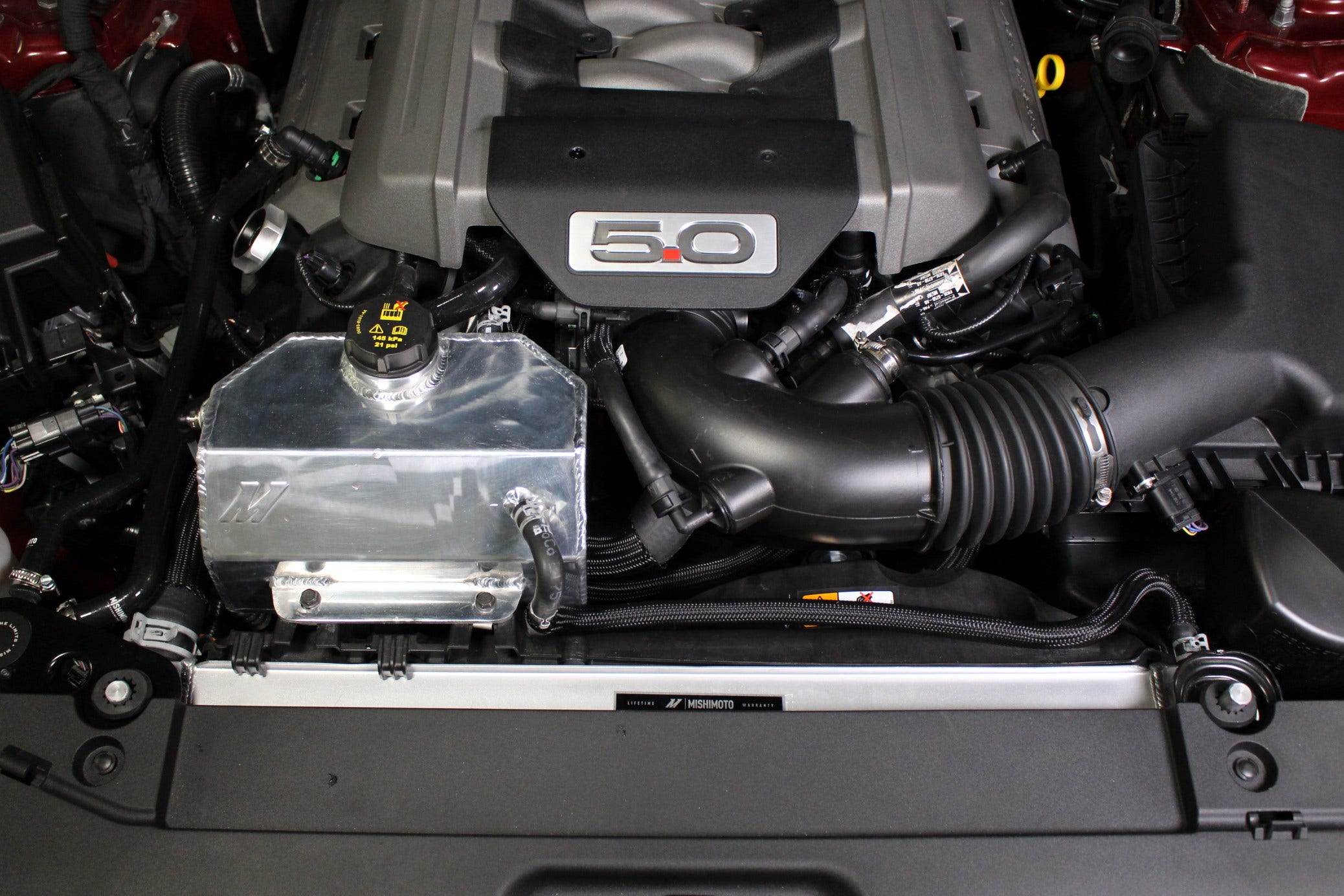 One Rad GT - Radiator R&D, Part 2: Final Prototype
In our last post we took a look at our plans for the Mustang radiator and how we were designing it in Solidworks. Thanks to the speedy design, our first functional prototype is complete and ready for some test fitment!
Straight out of the box, it is quite a hefty unit and should provide some much needed cooling for this GT. Check out some installed photos of our functional prototype.
As you can see, the Mishimoto aluminum Mustang radiator is much larger than the stock unit. The end tanks on our Mishimoto unit are around the same width, but we have increased the size of our core to 52mm. This is a significant increase over the stock 25mm as well as the 36mm performance pack.
There were no issues with clearance, even with our beefy core in place. All Mustang parts, both Mishimoto and stock, fit nicely with our radiator.
Coming Up!
So, we have a beautifully fitted radiator, and you know what that means! Next up we will be putting our Mustang radiator through its paces. Stay tuned for radiator testing and results, and let us know what you think of our design in the comments below.
Thanks for reading!
-Sara