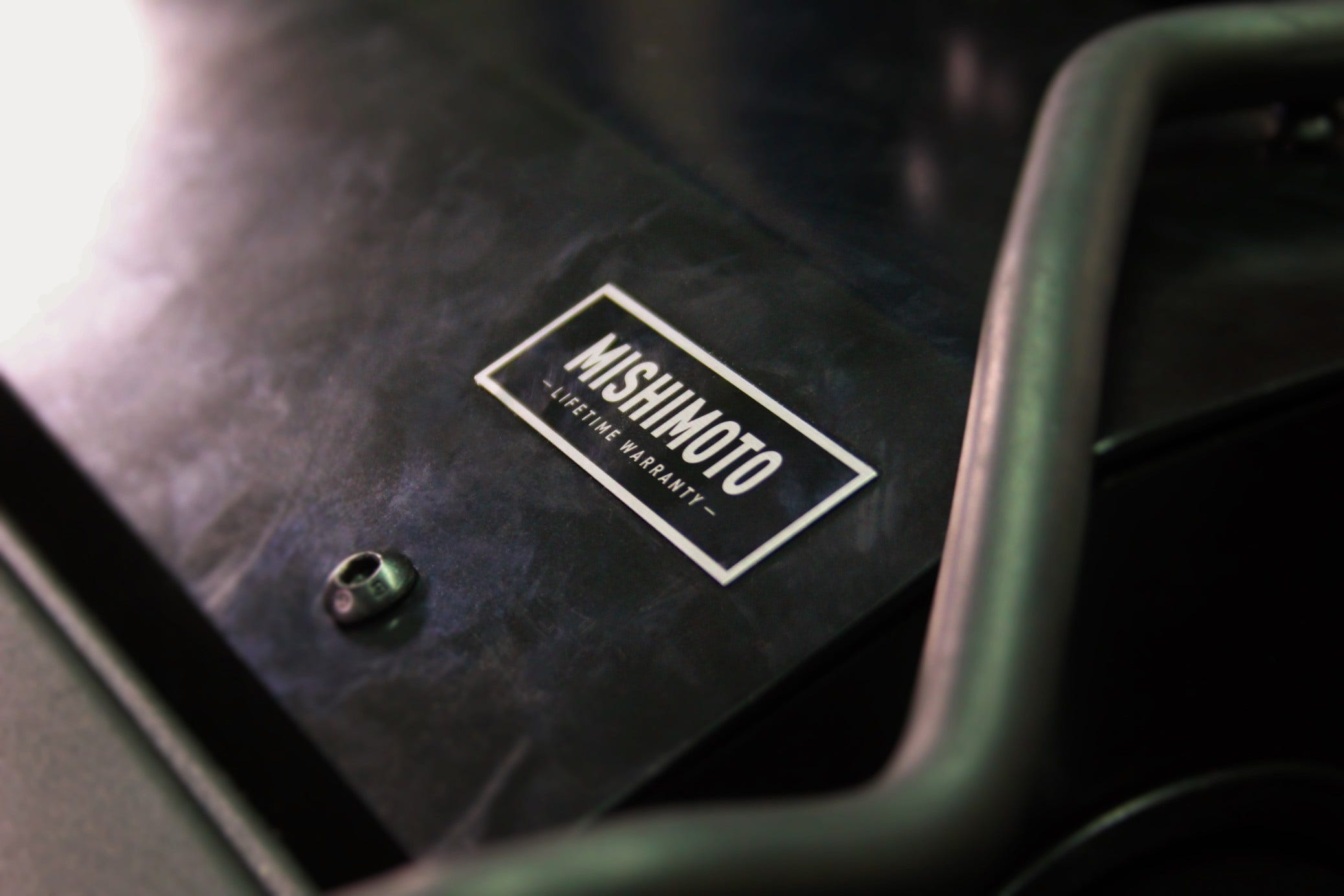 Final Prototype Installed - ND Miata Intake, Part 5
Posted:
February 16, 2016
As we finally round the end of the long and arduous testing and data collection process, it's time to test the fitment of the final prototype to ensure there are no issues before we kick off full-scale production. A lot of effort has gone into designing and engineering this kit, and it has been rewarding to see this project finally come together.
There were some minor changes and cool feature additions that will make this kit unique. Take a look at some images below.
After we pieced together the rest of the box, we cleaned it up with some fresh paint and added a neat feature that will help with cooling. Right underneath the front of the box, you can see an angled plate that has been attached. This plate acts as an air diverter that will help trap extra air rushing against the radiator fins, thus slightly increasing the cooling capacity.
The mass airflow (MAF) sensor adapter has been moved to the straight section of the pipe, which alters the round shape of the pipe's end on the airbox side. We had to design the opening for the intake pipe so that it could be inserted only one way. It's pretty simple, so let's see how that works.
As you can see, the pipe won't fit when inserted head-on. But, when we simply rotate the pipe until the MAF adapter is upside down the pipe fits snugly inside the airbox.
As the intake pipe slides in, we just rotate it until it is right-side up again!
We designed it this way for two reasons. First, the orientation of the MAF sensor wiring creates a tight fit and causes stress on the wires when the MAF sensor opening is on the top of the box. The wiring has more slack when it is routed underneath the pipe. Second, this design gives it a cleaner look, with the wiring somewhat hidden as it exits the box.
Now let's see how the completed kit fits into the engine bay in the image below.
Check out the attachment for the sound tube on our prototype intake pipe. Remember, we will be offering an optional silicone block-off plate to attach to the pipe for those who have deleted the sound tube from their ND Miatas.
This intake makes use of the stock fresh air inlet by attaching directly to the inlet tube, directing cool fresh air into the box from the front of the car.
What's Next?
Now that we have confirmed great fitment of this kit on the car, we are ready to officially begin production. During this process, we are going to have a discounted presale for anyone who'd like to grab an ND Miata intake at a discounted price before they are formally introduced. Keep an eye out for details for when this gets launched!
Thanks for reading
-Diamaan