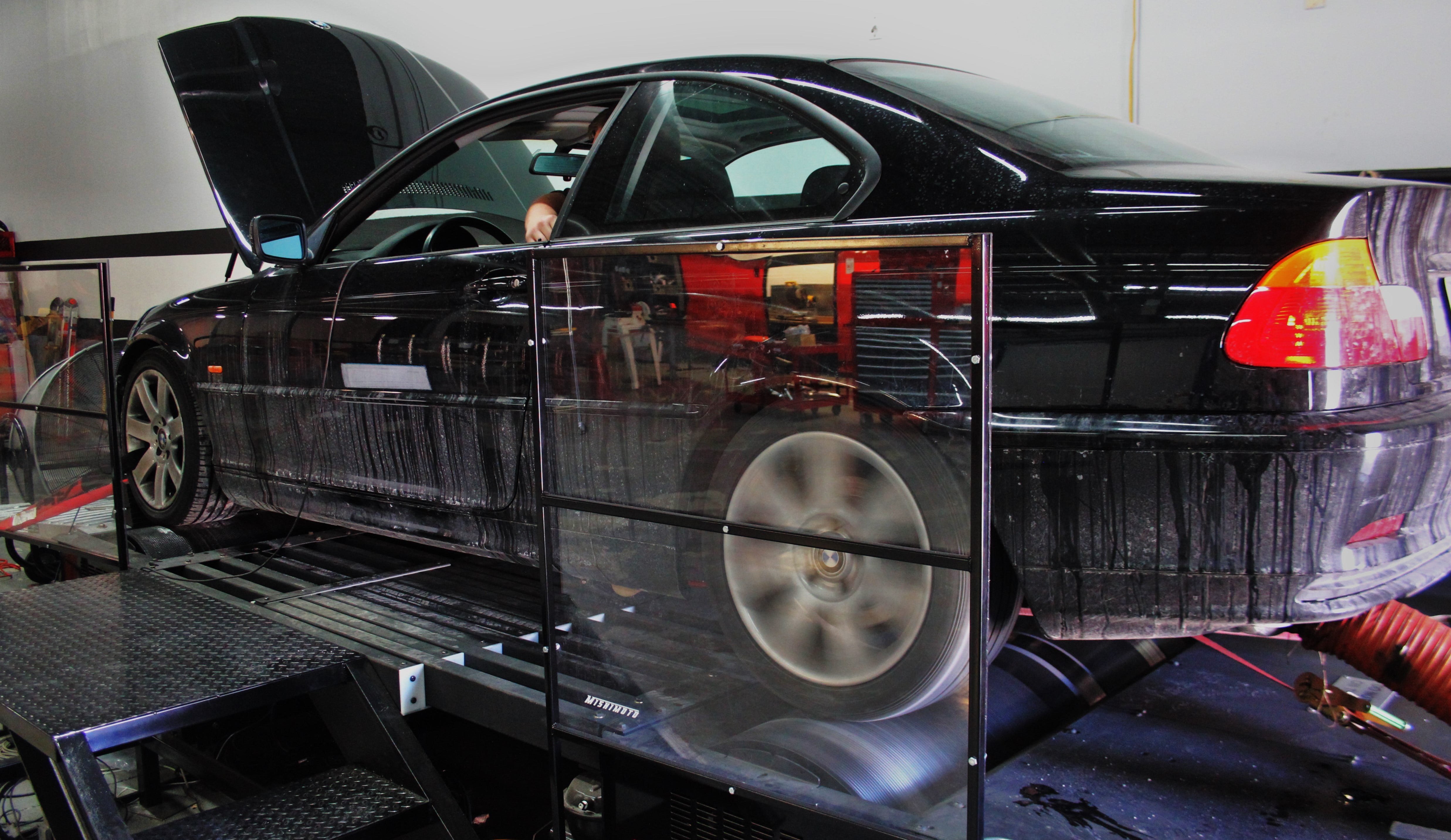 BMW E46 3-Series Intake System R&D, Part 1: Initial Design
Interested in picking up our E46 intake system? Check out our product page for more information!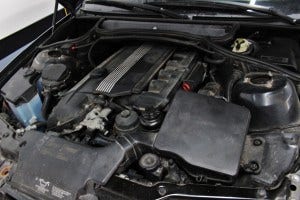 Stock E46 intake system
In case that you are not entirely familiar with this system, here are some basic details. As you can see, ducting runs from the front kidneys to provide cold airflow to the airbox, which is located just behind the driver-side headlamp. The airbox contains a standard, flat paper filter that provides a barrier for dirt and debris attempting to enter your engine. Before the throttle body, a mass airflow (MAF) housing with sensor is in place to measure the volume of air entering the engine. This volume dictates the correct amount of fuel that is injected into the engine.
Below is a shot of the MAF housing, courtesy of realoem.com.
As you can see, the MAF housing is connected to the throttle body with a rubber inlet hose. This hose is prone to failure and cracking over time. We will be working to develop a silicone hose for this section to improve reliability.
The MAF portion of the intake for this vehicle is a sealed unit. It contains the sensor, the housing, and inlet and outlet screens. The mesh/screen promotes laminar (smooth) airflow across the sensor. This will provide more accurate readings from the sensor, which will result in a smoother running engine.
With other vehicles, we have developed our own MAF housing, as the sensors are typically removable. This is not the case with the E46, so we will be sticking with the stock housing and sensor assembly for our intake.
Here is a look at the rest of the intake system.
This detailed diagram shows the intake ducting, airbox, and filter. The air duct is a key component for providing cool air to the filter, so we will be working to retain this duct.
Initial Design
We will be using a Mishimoto cone filter that will provide reduced restrictions and greater surface area compared to the stock paper unit. Additionally, our filters are oiled and completely serviceable, so replacing them at regular intervals is not necessary.
Our filter is installed on the MAF housing in the image below.
Project done, right? Wrong. With an unprotected filter in a hot engine bay we have effectively created a hot-air intake system. This is not what we want. To enhance performance and reduce the chance of filter heat-soak, we would need to build some form of shrouding or box to defend against this heat.
So begins the design work on our prototype. First we mapped our design using a cardboard template.
Once we had a general idea of the plan, this template was converted to a steel prototype.
Weather stripping is added to the edges to provide a clean edge and to properly seal our shroud with the hood of the vehicle. Check it out!
As you can see, we are utilizing the stock air duct to pump cool air in from the kidneys. Our filter will be fully enclosed by the shroud, which seals against the hood of the vehicle. So far things are looking pretty good!
Coming Up!
Next time our prototype will be fully installed and we will be collecting dyno data to see if we can achieve any appreciable power gains. Check back next time for dyno images, video, and testing results!
Thanks
-John
Interested in picking up our E46 intake system? Check out our product page for more information!