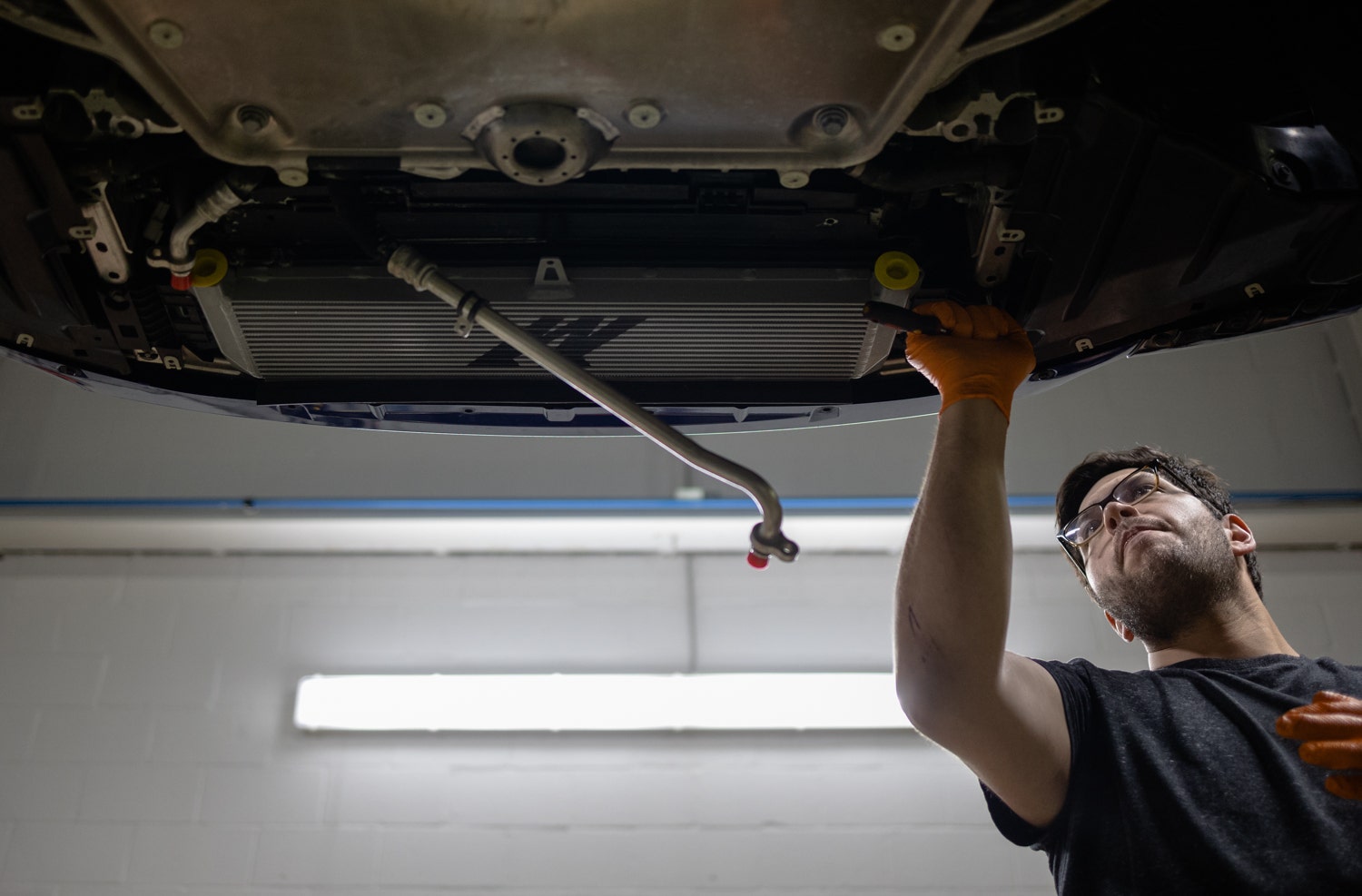 Specialty Experience – 2021+ BMW G8X M3/M4 Oil Cooler R&D, Part 3 – Production Sample
Posted:
February 09, 2023
There's no denying that M cars are something special. BMW has a knack for elevating the relatively pedestrian models into something truly exciting without sacrificing their commitment to luxury. In the case of the G8X, BMW truly flexed their engineering muscles to squeeze every drop of performance from its 3 and 4-series platform. The base flavor of this freshly squeezed performance juice is proper oil temperature management. The catch is that the flimsy OEM oil cooler is precariously placed, putting this temperature management at risk. Luckily, our engineers have been hard at work revamping the G8X's oil cooler, and we're stoked to show it off.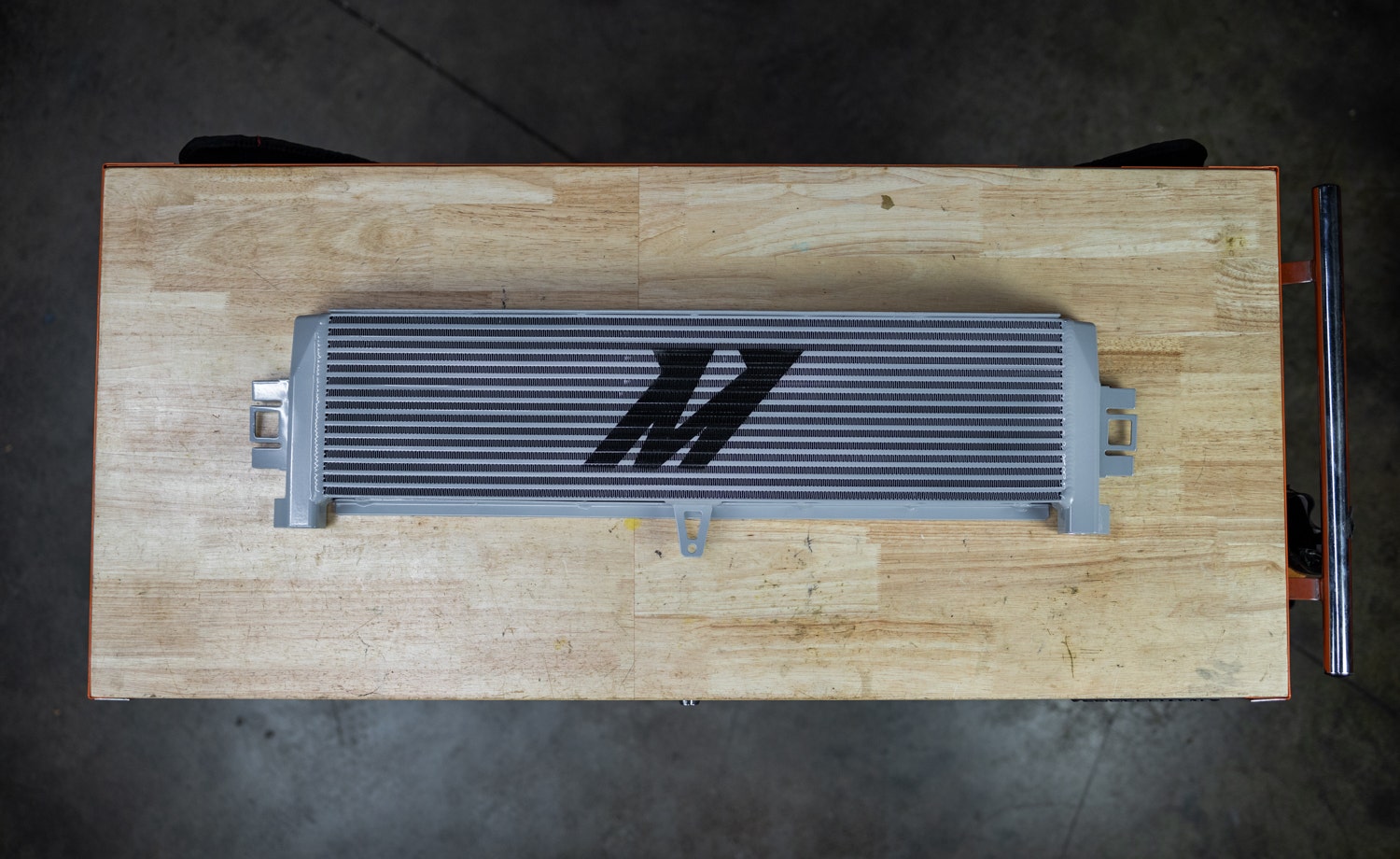 Much like BMW's expertise in elevating their vehicles, we're taking this oil cooler to the next level. Since our last post, our new design has filled out from its metal and plastic skeleton to its newly developed final stage. The latest look consists of a fully aluminum construction from fins to end tanks for a sturdier composure against road debris. Our new design also features a bar-and-plate core to solidify this cooler further.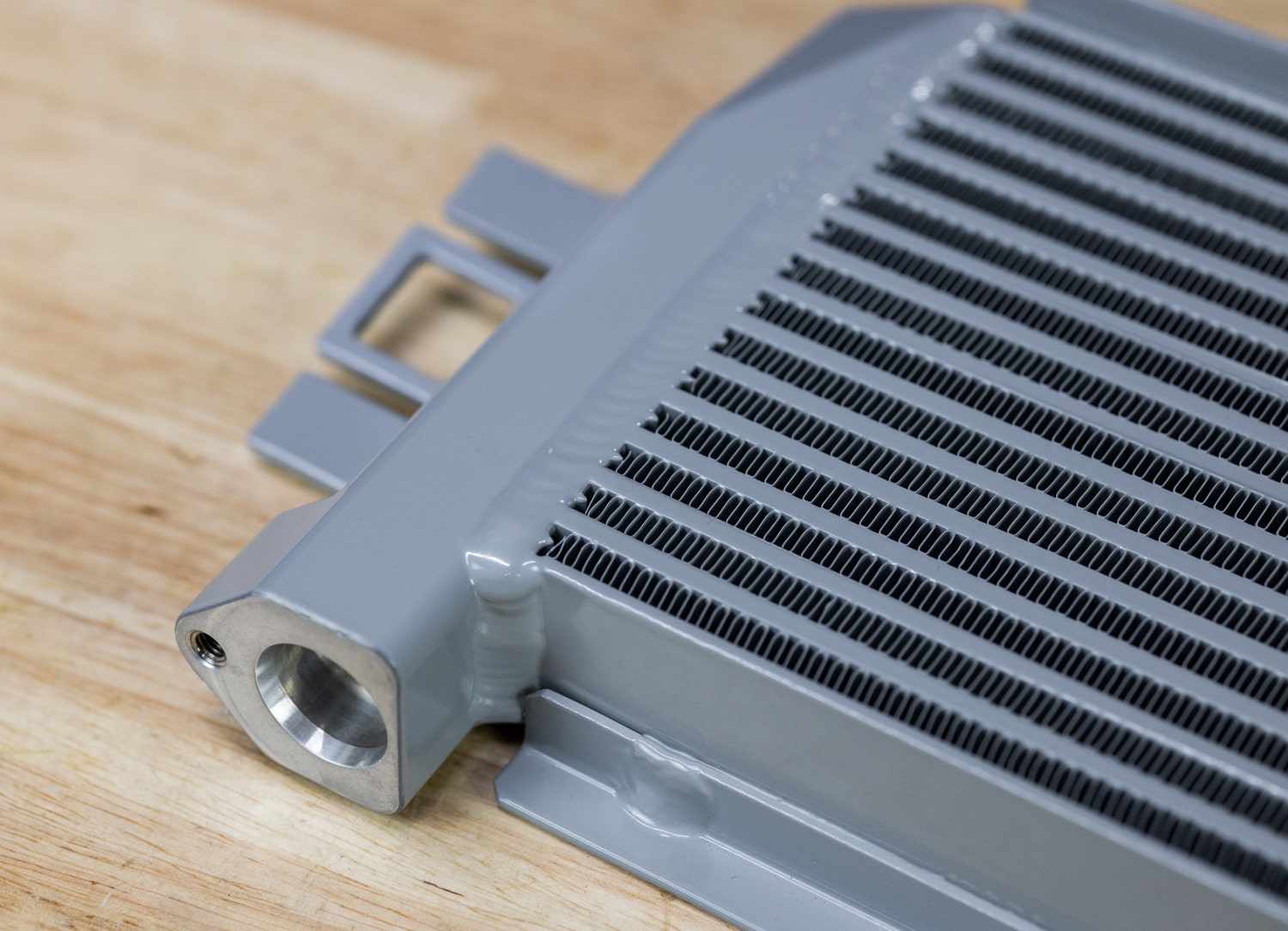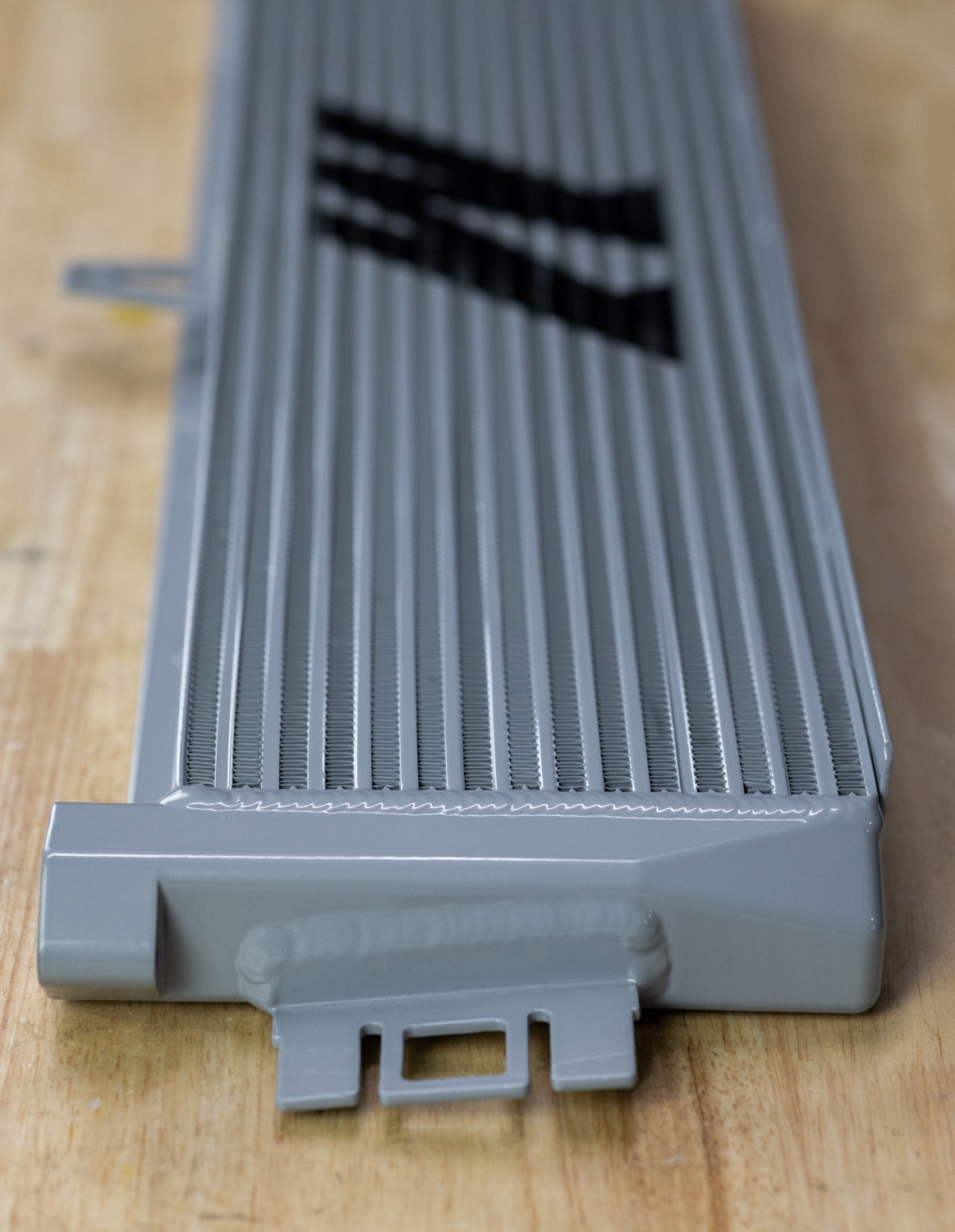 Durability is the main focus for this overhaul, but we couldn't help but add a garnish of performance. The bar-and-plate core provides the much-needed armor plating this cooler needs, with the added bonus of heat rejection. In addition, these heavy-duty fins and oil passages are much better suited for transferring heat than their tube-and-fin counterpart. However, the core construction isn't the only performance enhancement that we're adding. In addition to the more robust design, our oil cooler's core gained 10mm in width, which equates to a 41% growth in core volume. This increased volume, coupled with our tightly packed fin design, is the ideal combination to increase cooling efficiency, especially for those demanding more from their S58s.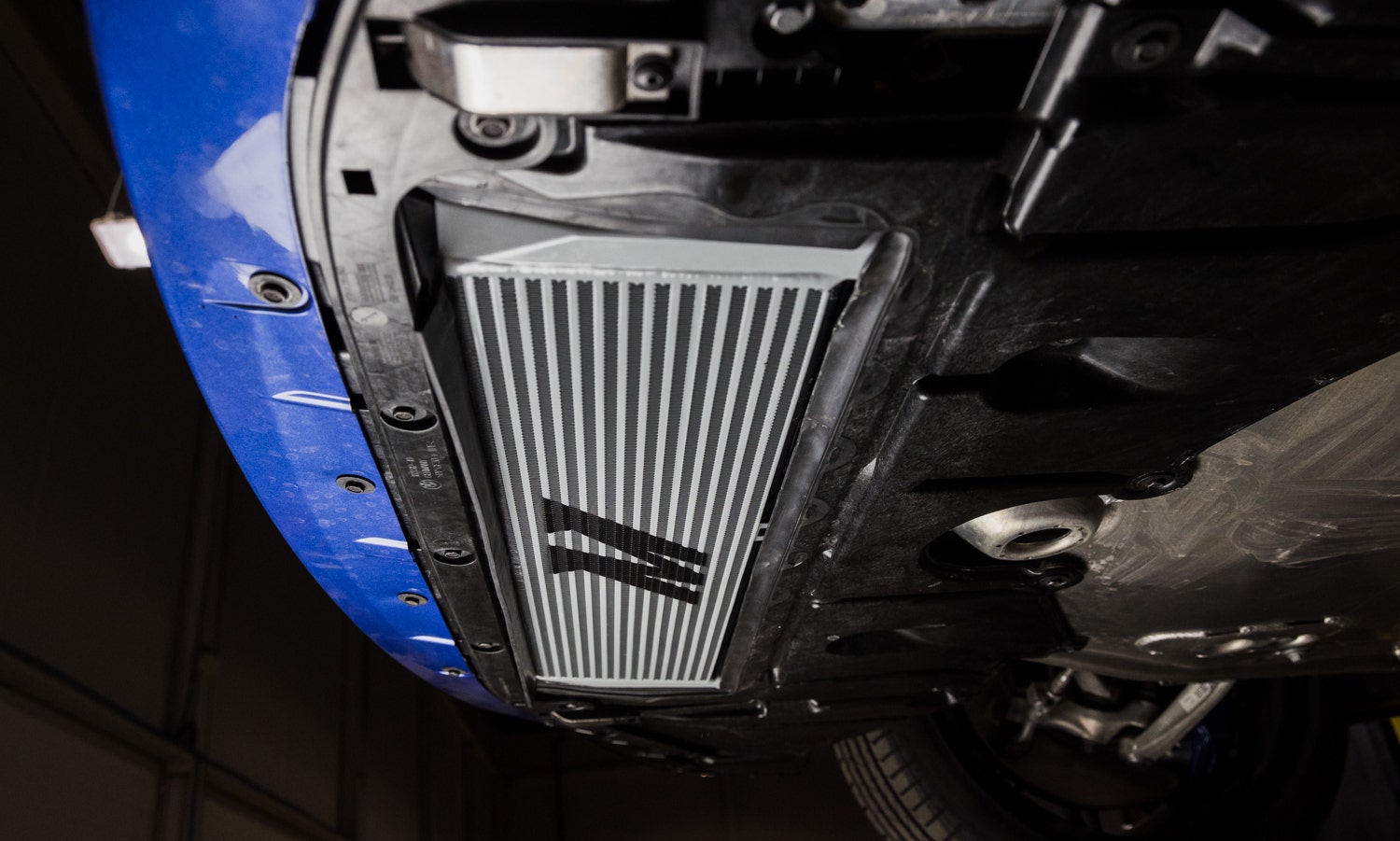 Elevating the 3-series to M status is not as easy as it may seem. Sure, many BMWs wear the badge, but they can't quite match up to the specialty experience the genuine M3 and M4 deliver. Even with BMWs ability to concoct the literal performance benchmark out of a comfy cruiser, we still felt that the G8X platform could use further elevation. Our overhauled design alleviates the need to elevate your oil cooler out of harm's way but provides the thick skin it needs to shrug off road hazards. Click the link below to make sure that you grab your new oil cooler today, and for complete oiling system protection, check out our aluminum skid plate specifically designed for the G8X platform.
Oil Cooler, fits BMW G8X M3/M4, 2021+