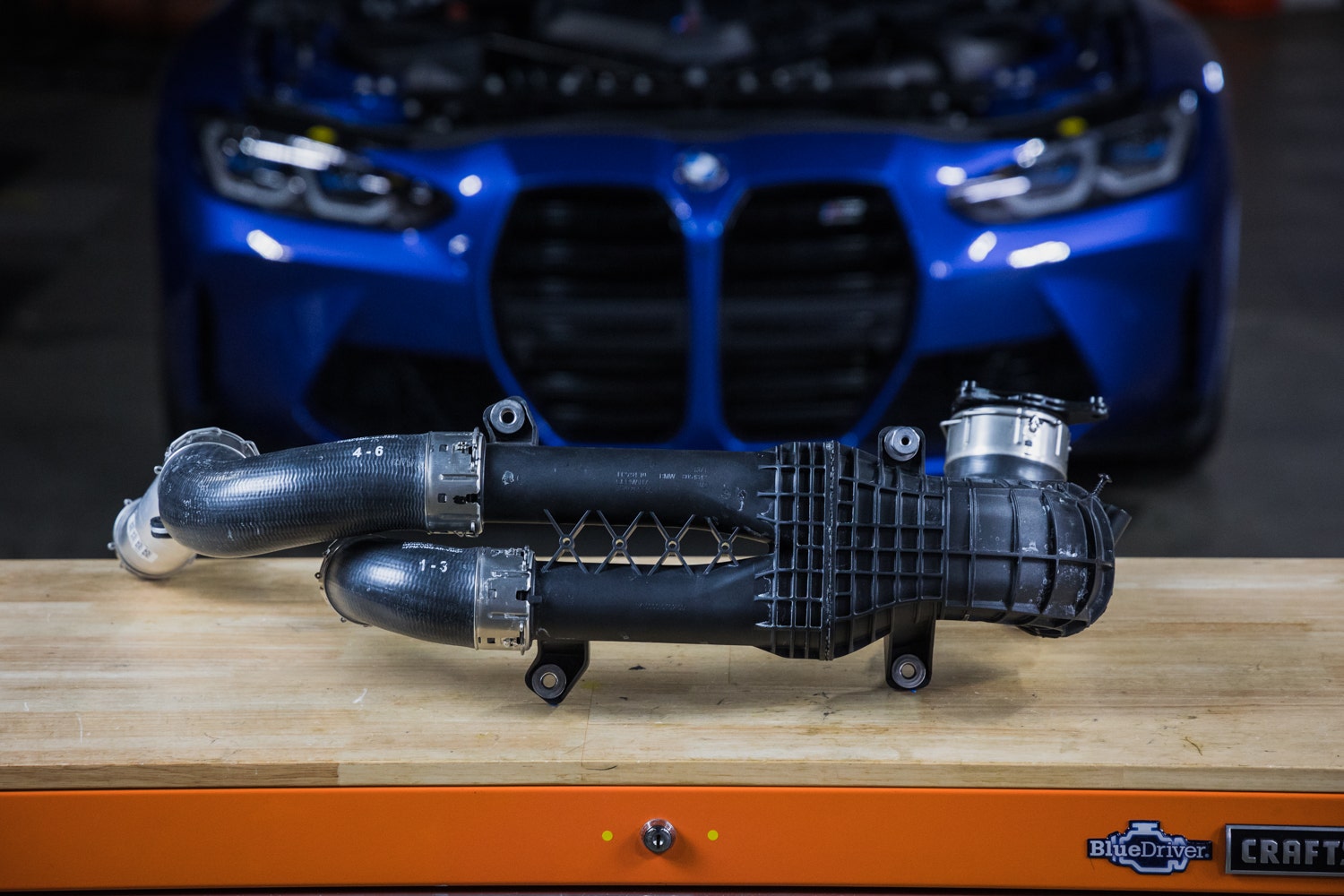 Open Channel – 2021+ BMW G8X M3/M4 Performance Charge Pipe R&D, Part 1 – Design Plans
Posted:
February 09, 2023
Much like society would crumble without a robust infrastructure, BMW's pinnacle compact sports sedan becomes a pretty driveway decoration without the proper supporting hardware. The heavy-hitting S58 under the hood that moves the world-class suspension relies on a complex network of coolant lines and air channels that keep that twin-turbo straight six operating at peak performance. BMW may be known for their exquisite engineering prowess in their vehicles, yet some of the supporting infrastructure needs revision, especially regarding the charge pipes.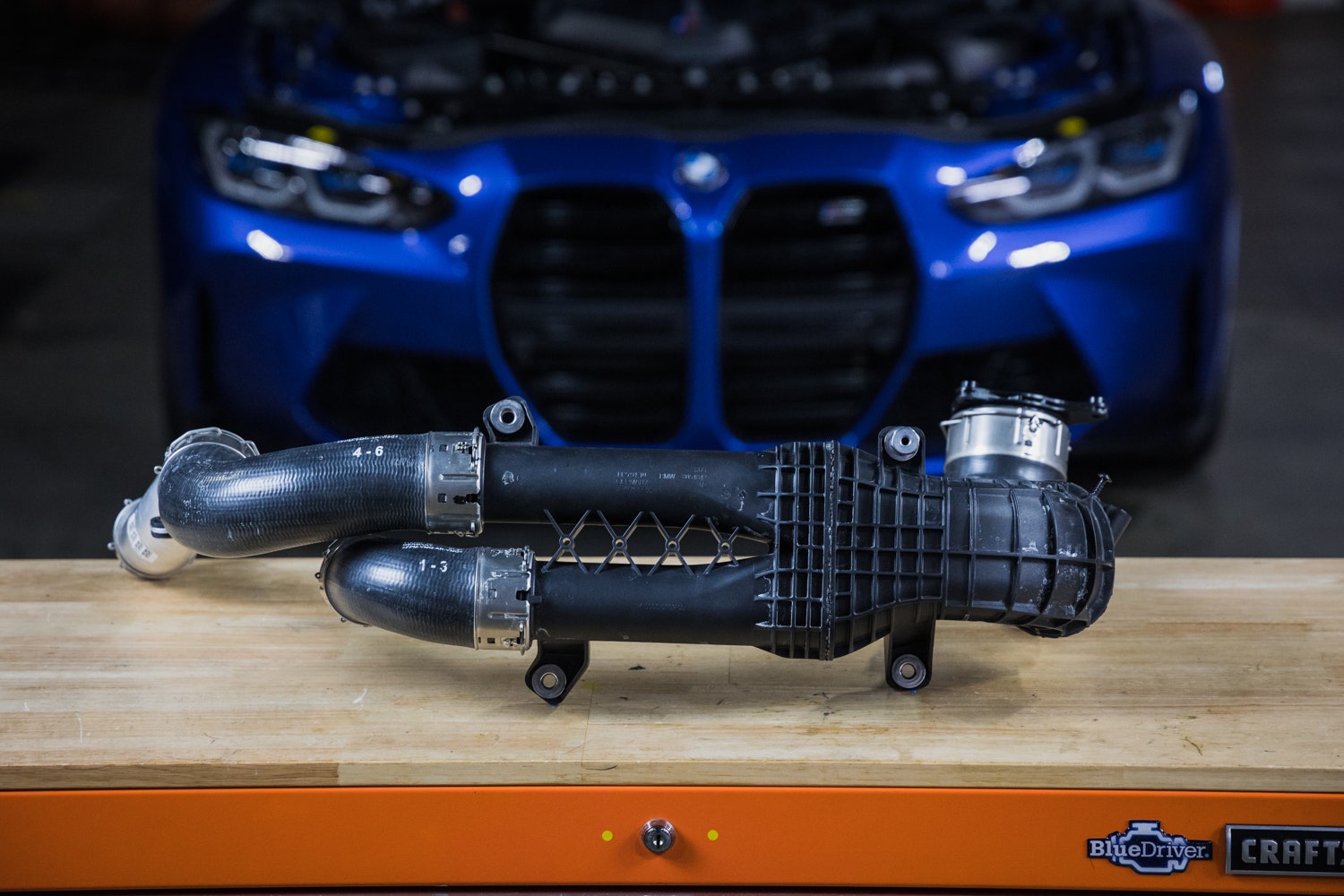 BMW's M-Division is essentially the definition of balancing comfort and speed at this point. However, over the years, BMW has become a leading name in another attribute, weak charge pipes. Since the resurgence of turbos nestled under the Roundel, owners have found a less than ultimate driving experience after losing boost from a slippery connection or a blown charge pipe wall. To retain BMW's motto on the latest iteration of their bench setting platform, we're already working up a plan to fortify the charge pipe system, but first, let's take a quick look into the OEM design.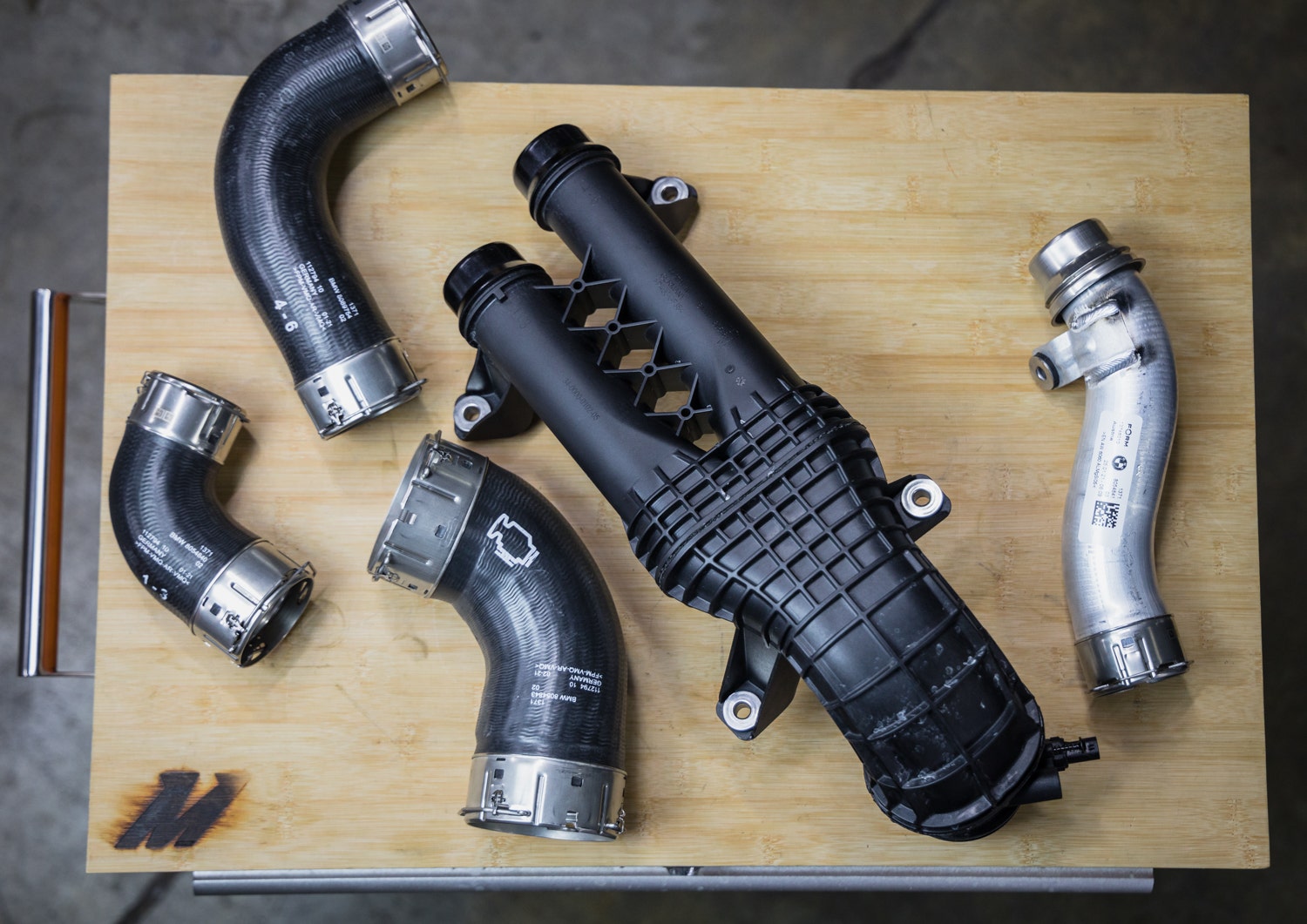 The engineers in Munich are masters at optimizing performance and packaging for their vehicles, which is apparent in this design. When installed, this piping system is perfectly sculpted to snake around the front of the engine. This route bridges the gap between the turbos and the intercooler. On our bench, though, it looks like something that belongs on a MechWarrior, and for a good reason. To reduce the amount of piping needed, BMW opted to incorporate a merger in the charge pipe system that consolidates boost before entering the intercooler. It offers a smoother and more consistent flow through the system, but plastic construction puts these benefits at risk. From the factory, this charge pipe system is a multi-piece plastic construction that's joined using plastic welds, which is a prime escape route for rouge boost pressure.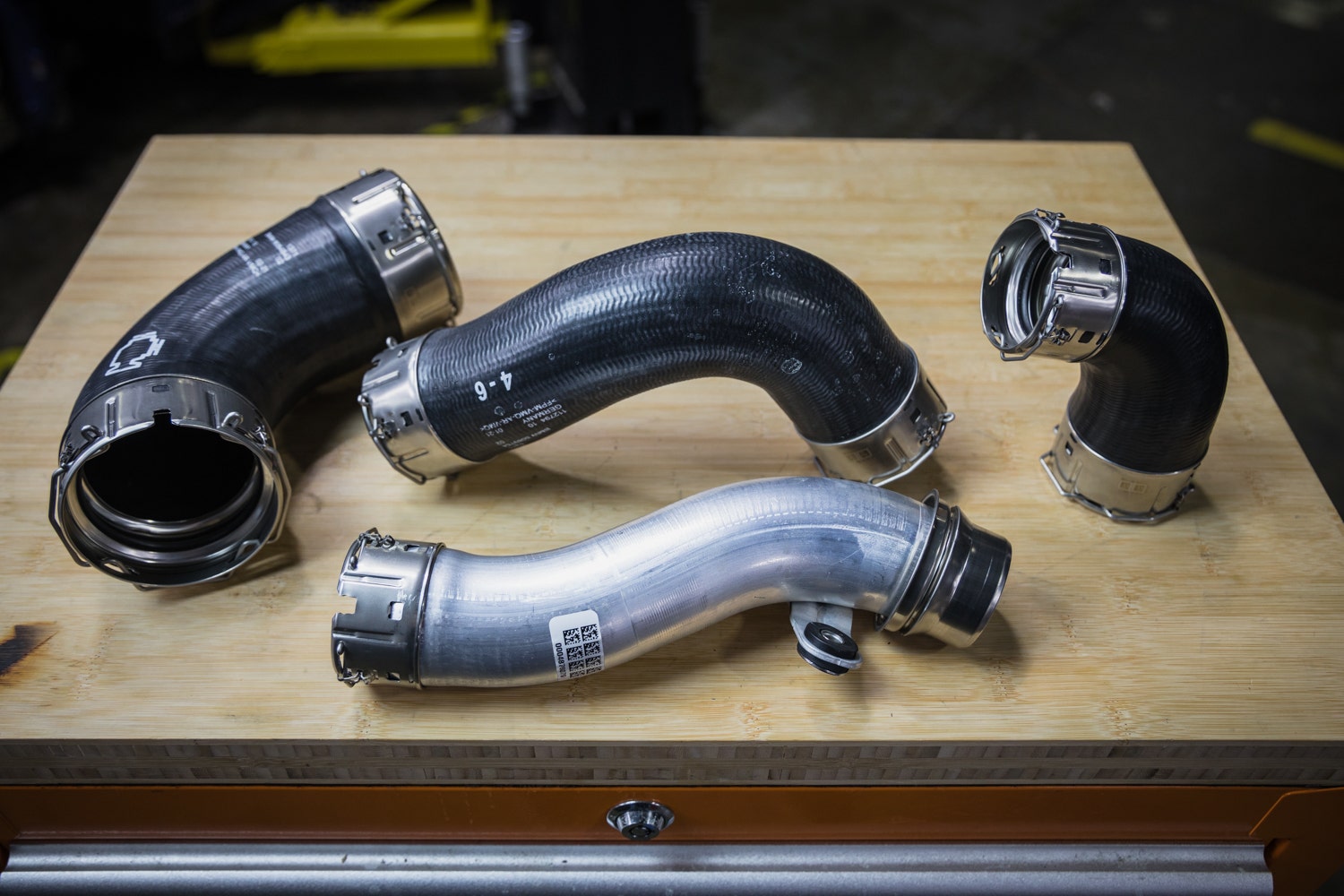 The rest of the G8X's charge pipe system combines standard rubber hosing with a singular section of metal tubing. These rubber couplers keep the costs low and, while being generally reliable, can tend to dry out and degrade over time. BMW included the metal section to optimize overall reliability since it runs right next to the front turbo. Like any other BMW out there, this kit is full of quick-disconnect couplers that make assembly and installation a breeze.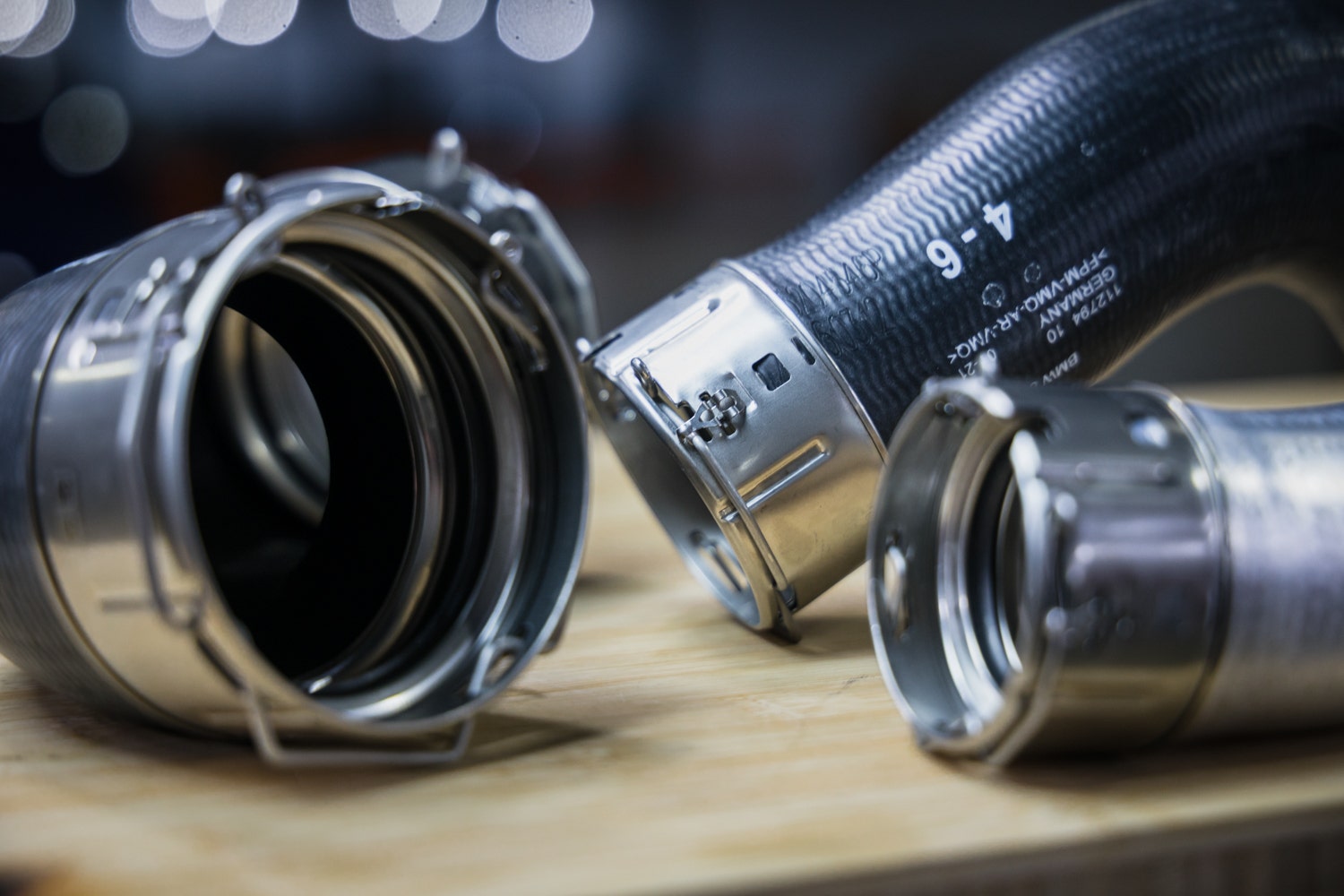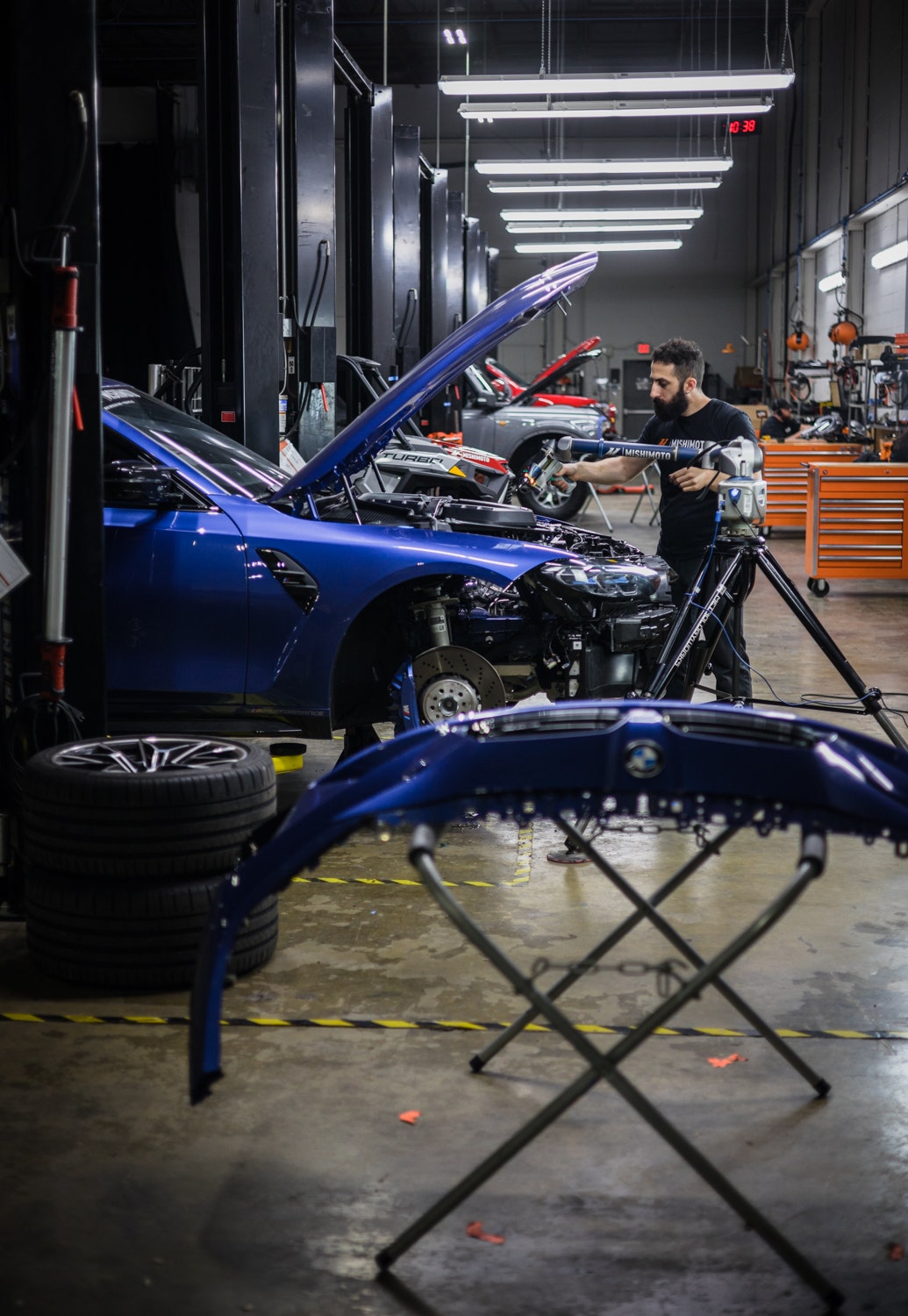 Our plan to futureproof the S58's charge pipe system starts with a 3D scan. Using the Faro Design ScanArm, our engineer, Mitch, creates a fully digital replica of both the stock piping system and the front of our Bimmer for a streamlined design process. With the scanning complete, the planning commences.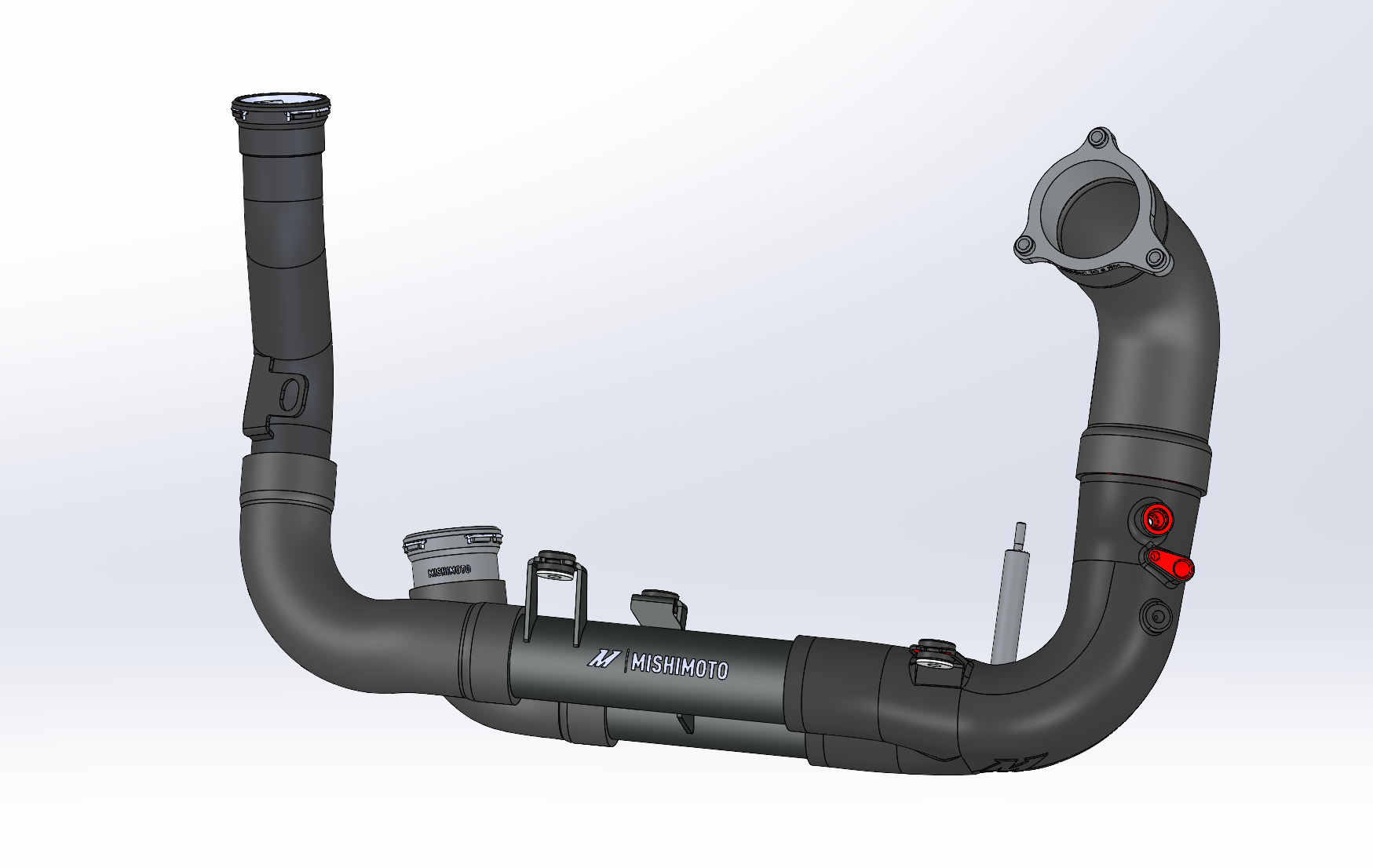 Since the front of the M3 is already tightly packed, our new design follows a similar theme as the OEM component but with our own variations. For starters, we're replacing the main plastic merger pipe with a fully aluminum design. Our updated component will combine a pair of aluminum tubes with a cast section shaped specifically for optimizing flow around the 90-degree bend. The rear turbo outlet pipe remains aluminum, but we plan to refresh it. We plan to update the inner diameter to increase flow further and add a sleek, micro-wrinkle black powder coat finish.
We're swapping the OEM rubber couplers with a more durable and heat-resistant silicone to strengthen this design further. In addition, we plan to utilize our stealthy matte black material with embedded heat-resistant fibers that will keep engine bay heat from creeping into the charged air temps.
Finally, since we're only focusing on the piping and not swapping out the turbos, the quick-disconnect fittings remain. However, we include revised fittings of our design to ensure a more meaningful and lasting connection.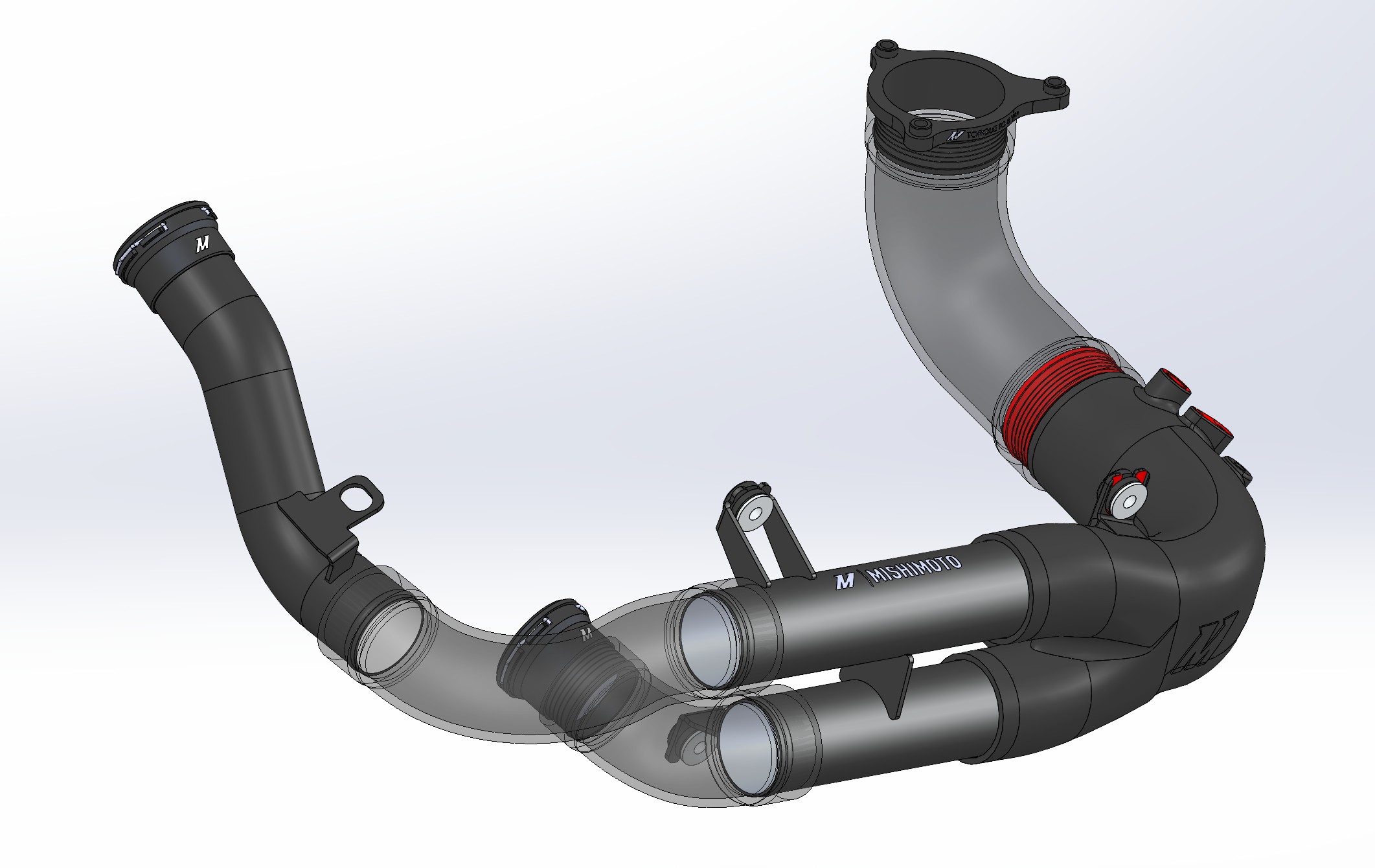 The infrastructure under the hood of any vehicle is indicative of its performance both now and years from now, especially when it comes to the M3. BMW has a history of creating instant classic collector cars, which coincides with its track record of leaky charge pipes. Luckily, we're already on the case to keep the boost flowing, and we'll be bringing this digital design to life in our next post, so stay tuned!
Thanks for Reading!
– Nick