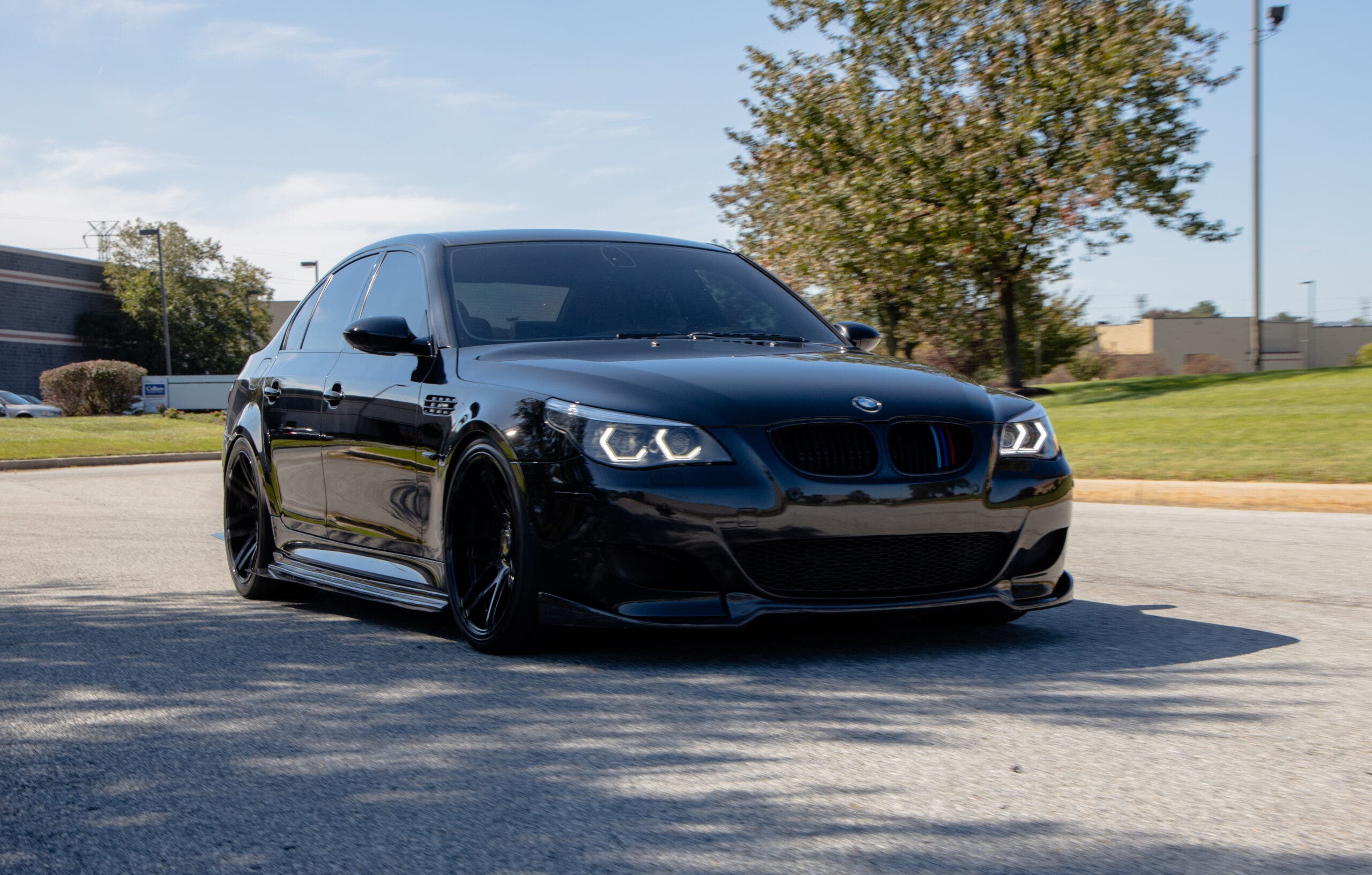 Gourmet Muscle - 2006-2010 BMW E6X M5/M6 Performance Oil Cooler R&D, Part 2 - Prototype and Production Sample
Some recipes are classics for a reason. Sometimes, the complexity and skill required to complete the process make it iconic, while sometimes, simplicity is the key. When it comes to the E6X platform M5 and M6, it's a glorious fusion of both concepts combining the simple muscle car formula with a drizzle of notoriously BMW clever engineering and technology. Now though, it's time to add our own zest to this dish, specifically in terms of the oil cooler.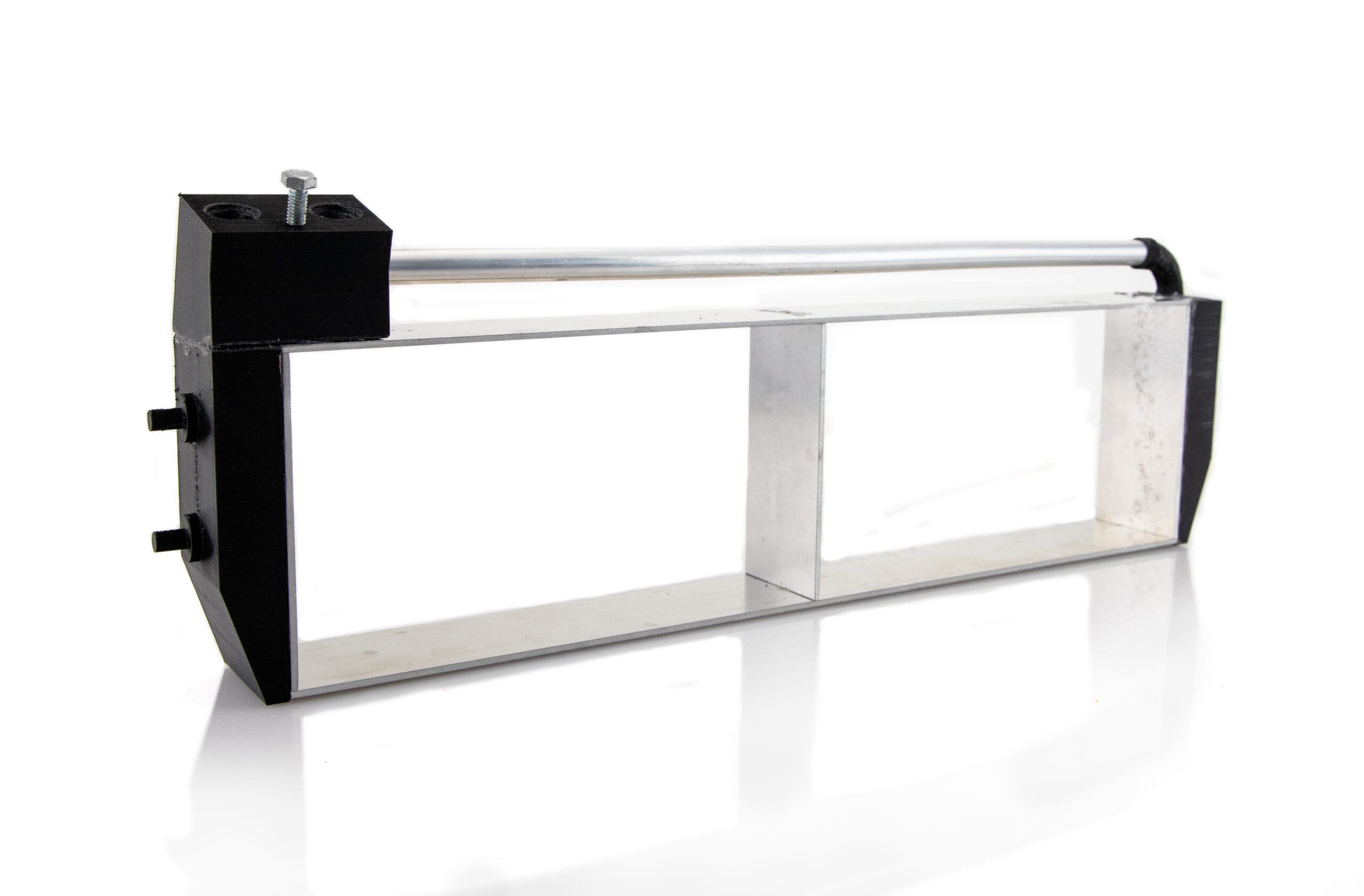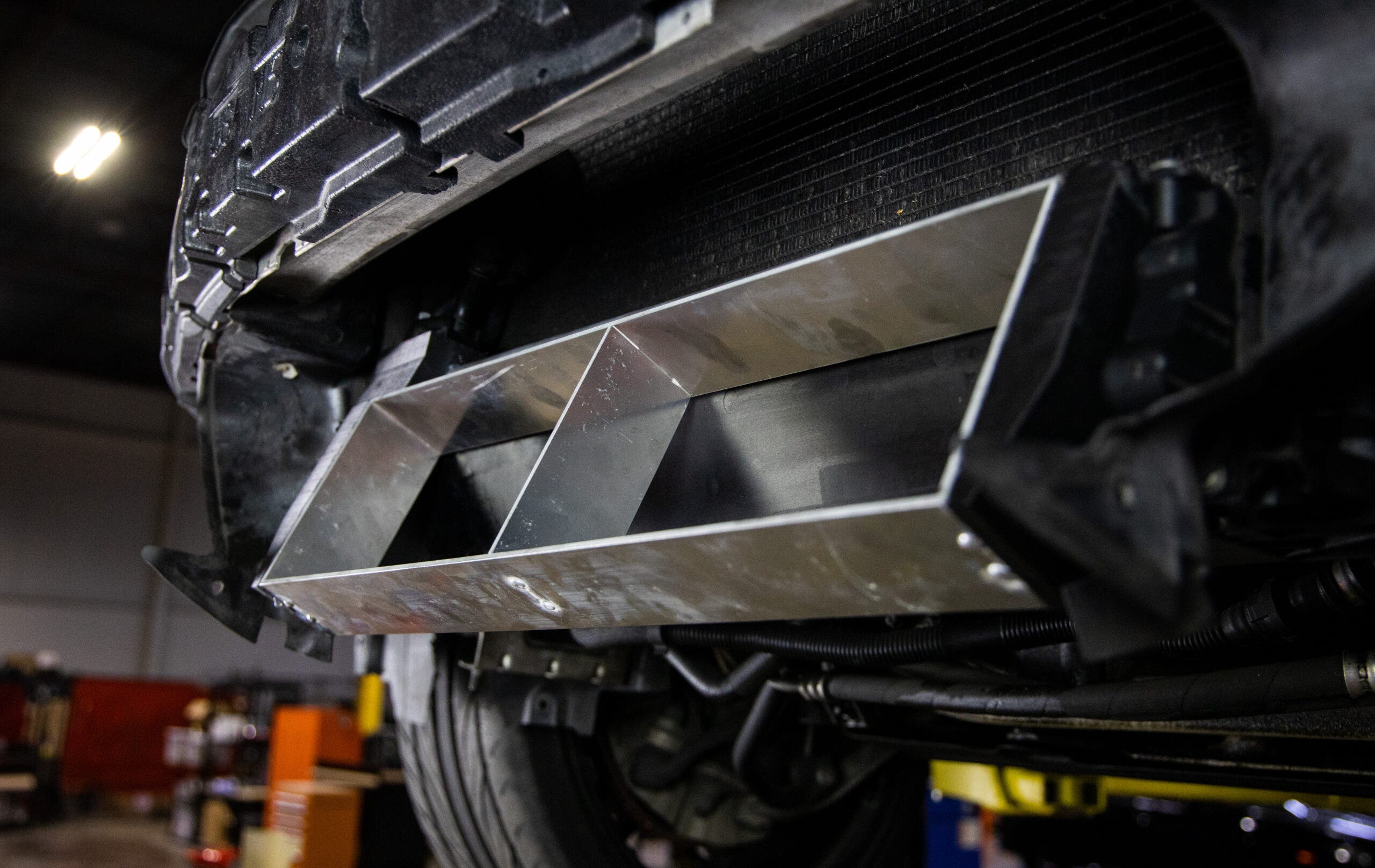 When we last left off, our new oil cooler was just a digital design, living in our 3D modeling software. It's time to bring that design to life, starting with our fitment prototype. We fabricated the framework of our new design as a silhouette of our oil cooler as a means of triple-checking our work. Even with sophisticated scanners and modeling software at our disposal, nothing beats actually installing the new component on the vehicle for confirmation.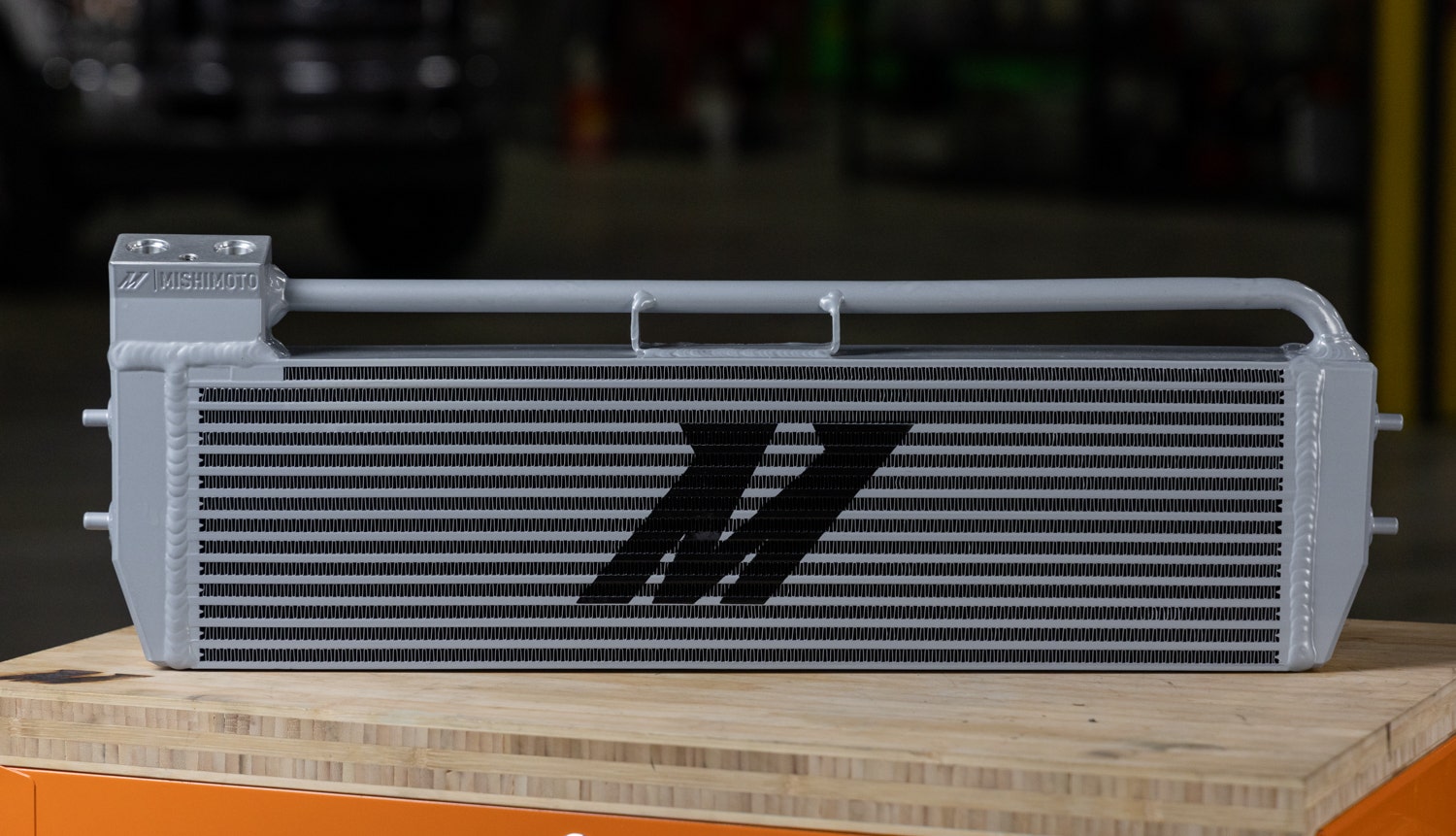 With the fitment confirmed, it was time to fill in the framework with our all-aluminum construction and take a closer look at our first production sample. Of course, durability was the first concern with this new oil cooler, given the OEM unit's tendency to spring leaks, so every part of our design received thicker skin. Specifically, our end tanks replaced the stamped aluminum OEM design with a pair of CNC-machined billet aluminum tanks better suited to shrug off-road debris.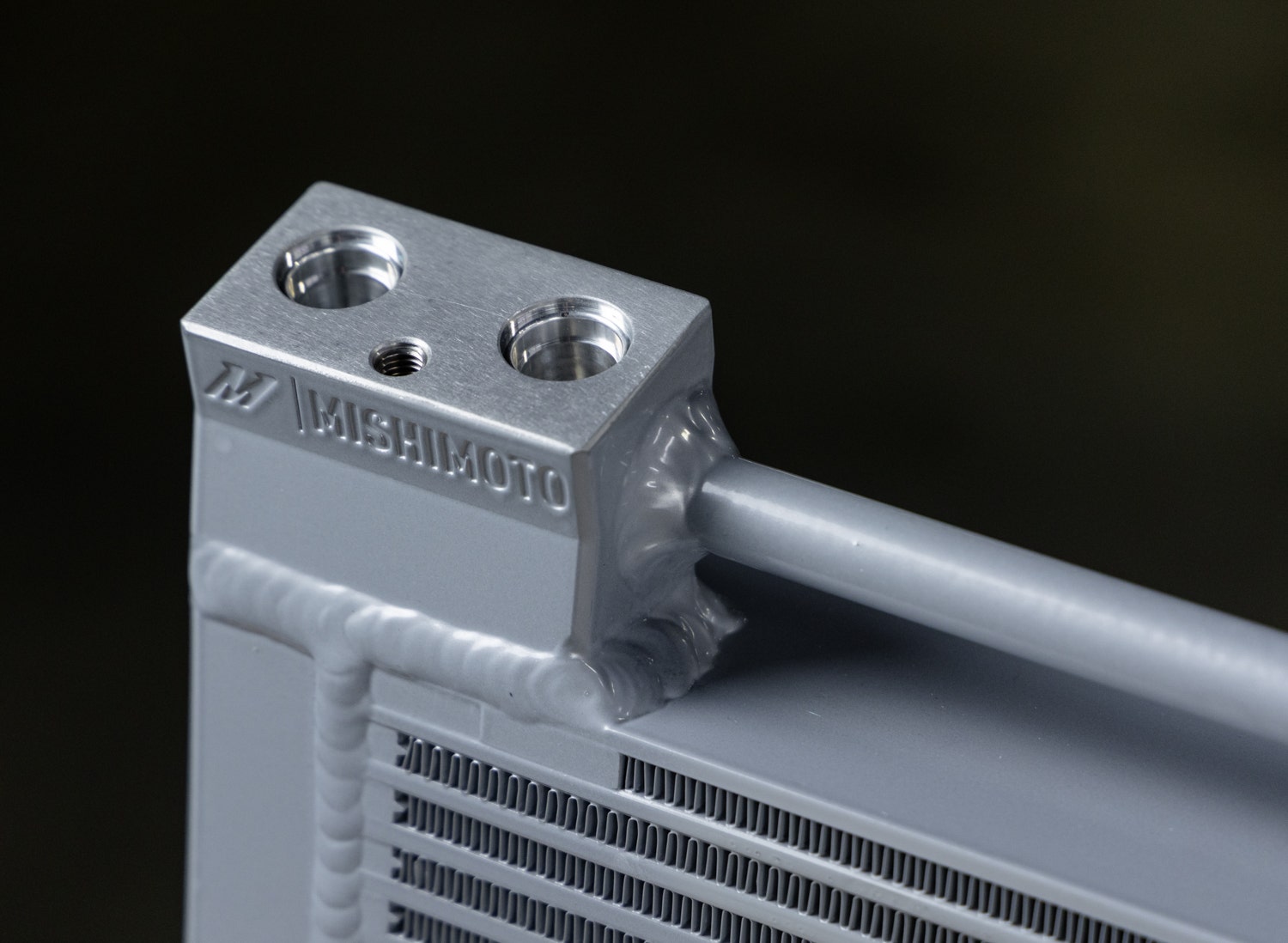 One of the key areas that needed improvement was the oil line mounting block. We ditched the bracket and exposed hardlines, which was the main culprit for oil leaks, and replaced this junction with another solid block of billet aluminum. The sturdy mounting block will mitigate splits and cracks that would typically appear in the factory cooler over time since keeping oil in the system is crucial for cooling it.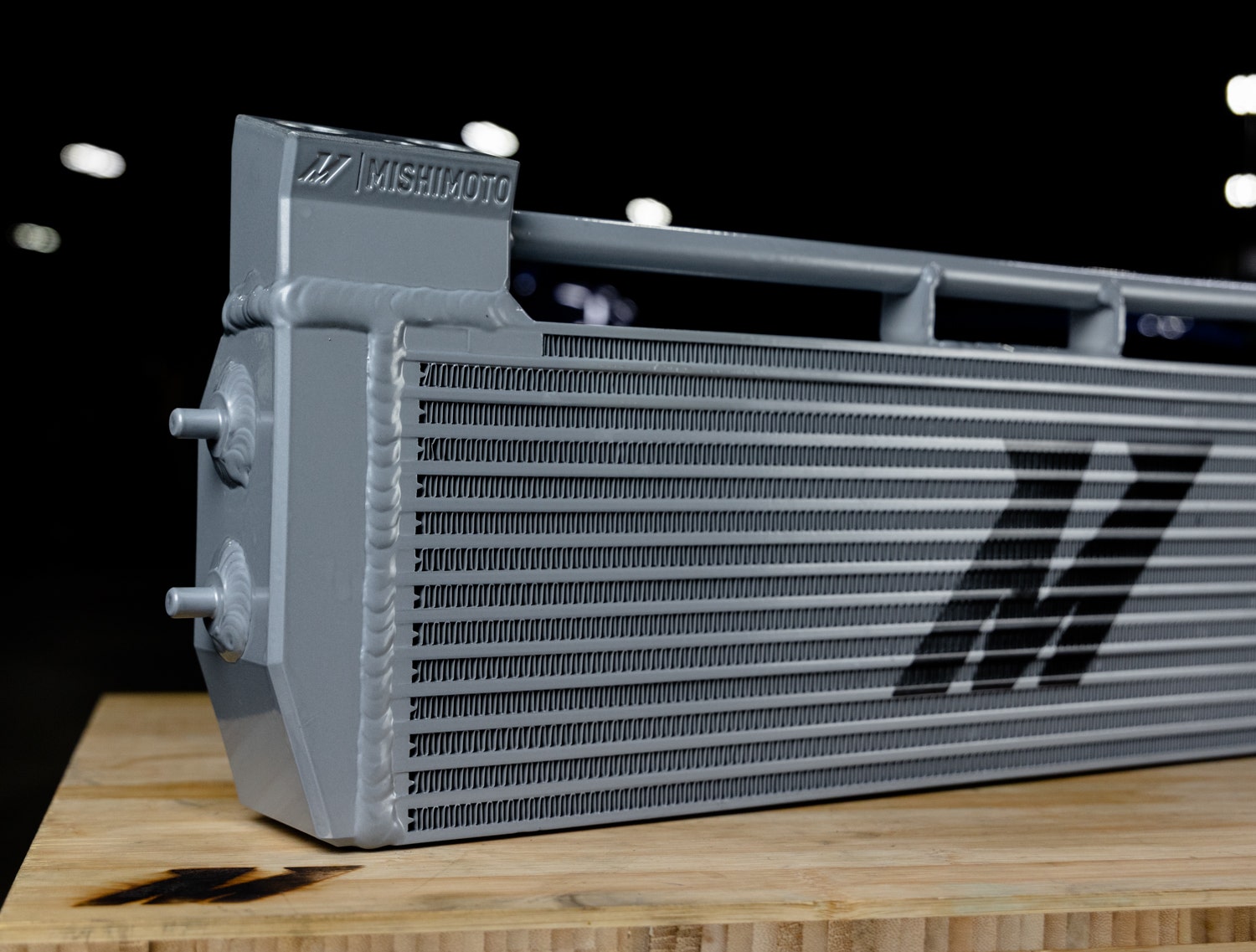 Finally, the core of our design is both tougher against damage and high temperatures. We opted for a bar-and-plate core construction that is much more durable than the tube-and-fin OEM cooler and provides more efficient cooling properties. Since there was plenty of room to expand this oil cooler's core size, we seized the opportunity. Specifically, our engineer, Dave, bumped out the core's thickness, which equated to a 40.3% increase in the core's volume. Dave also made adjustments to squeeze even more fins into our core, improving the fin surface area by 41% for improved heat transfer.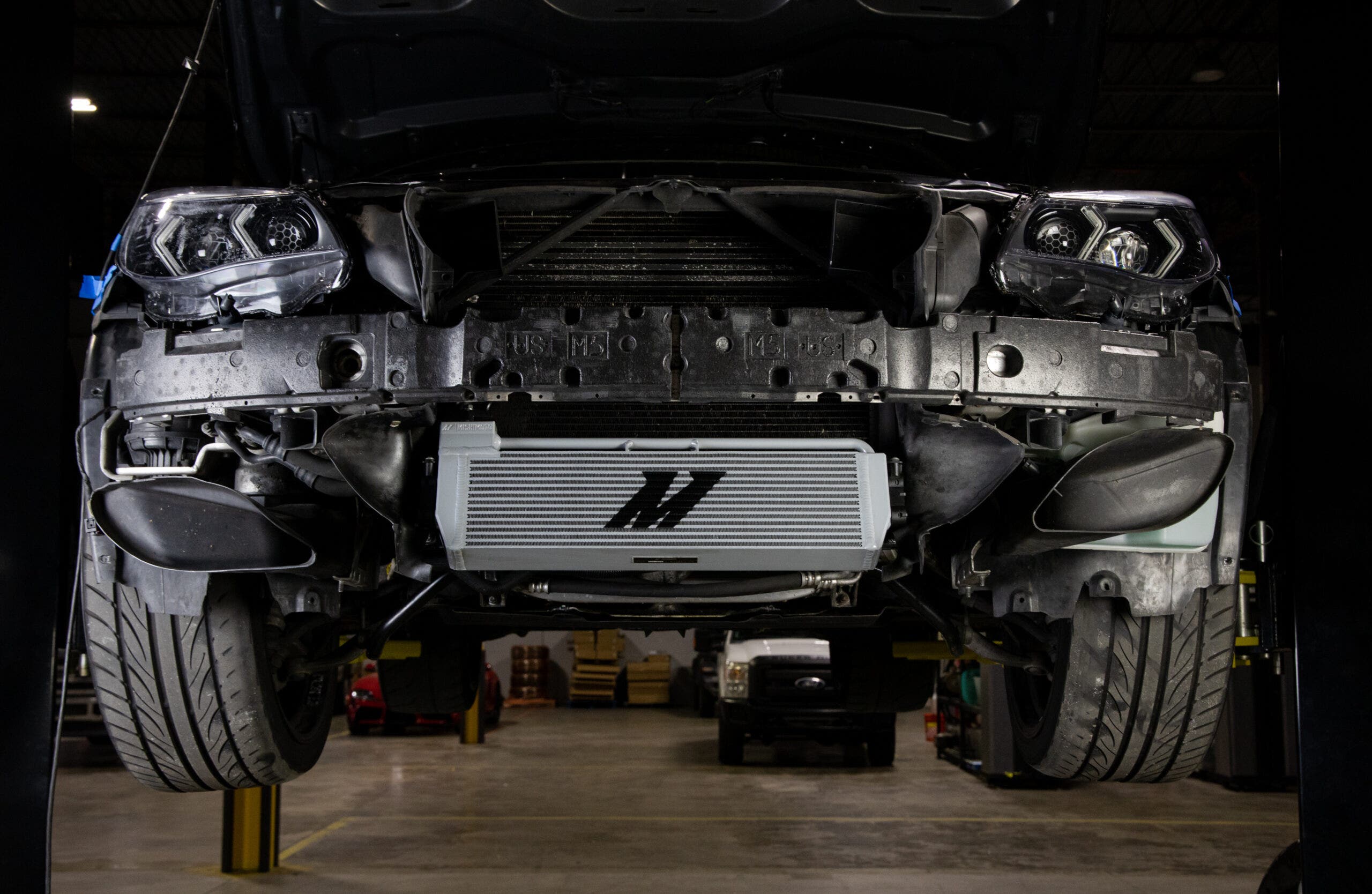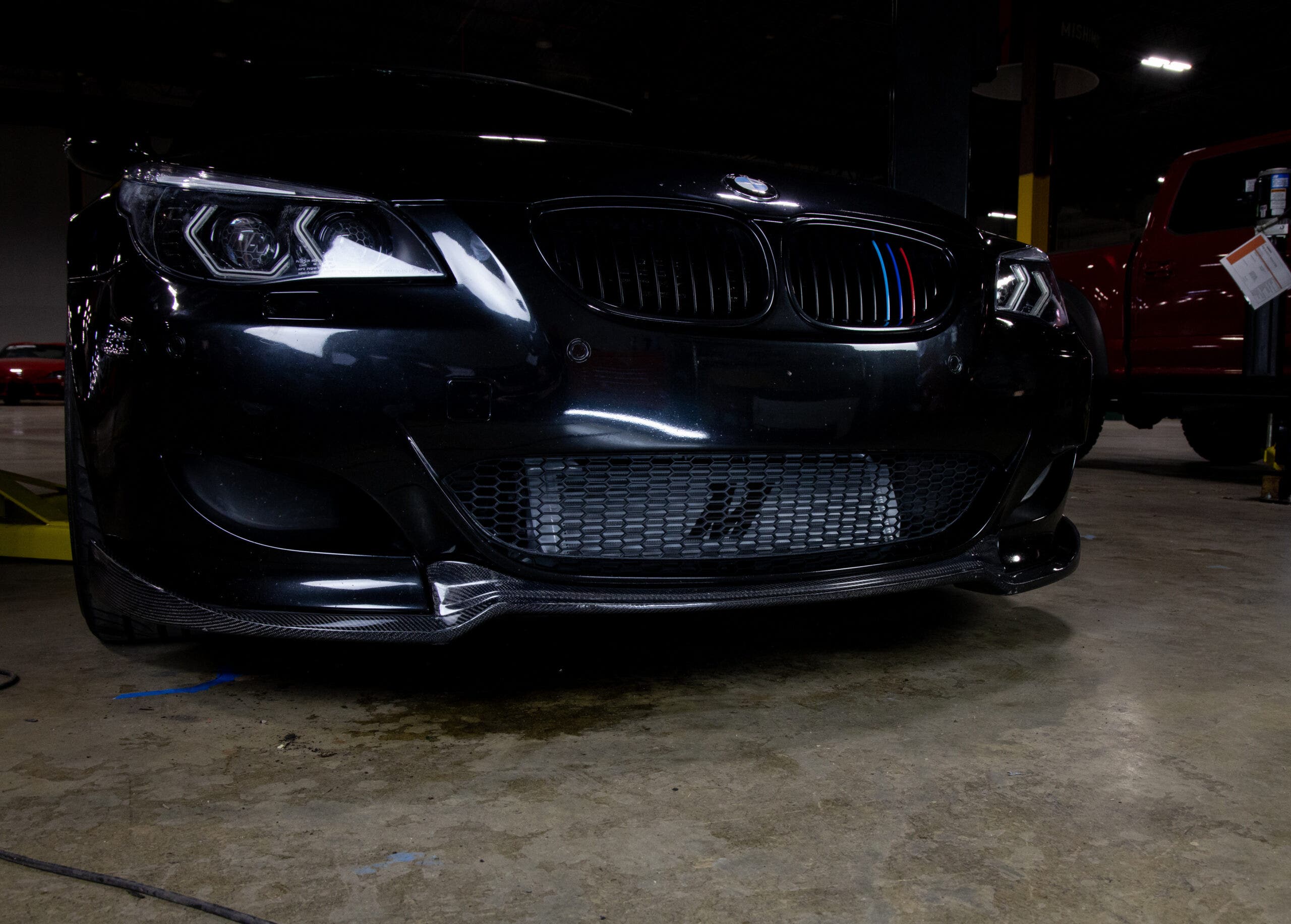 Classics achieve that title for a reason. The simple formula for muscle cars is held to this status even after the BMW treatment. No matter how much they've been tweaked, age-old recipes can still benefit from improvement. Our oil cooler installed on the F6X M5 and M6 is the perfect garnish on the German muscle fusion dish. Make sure you grab your cooler today: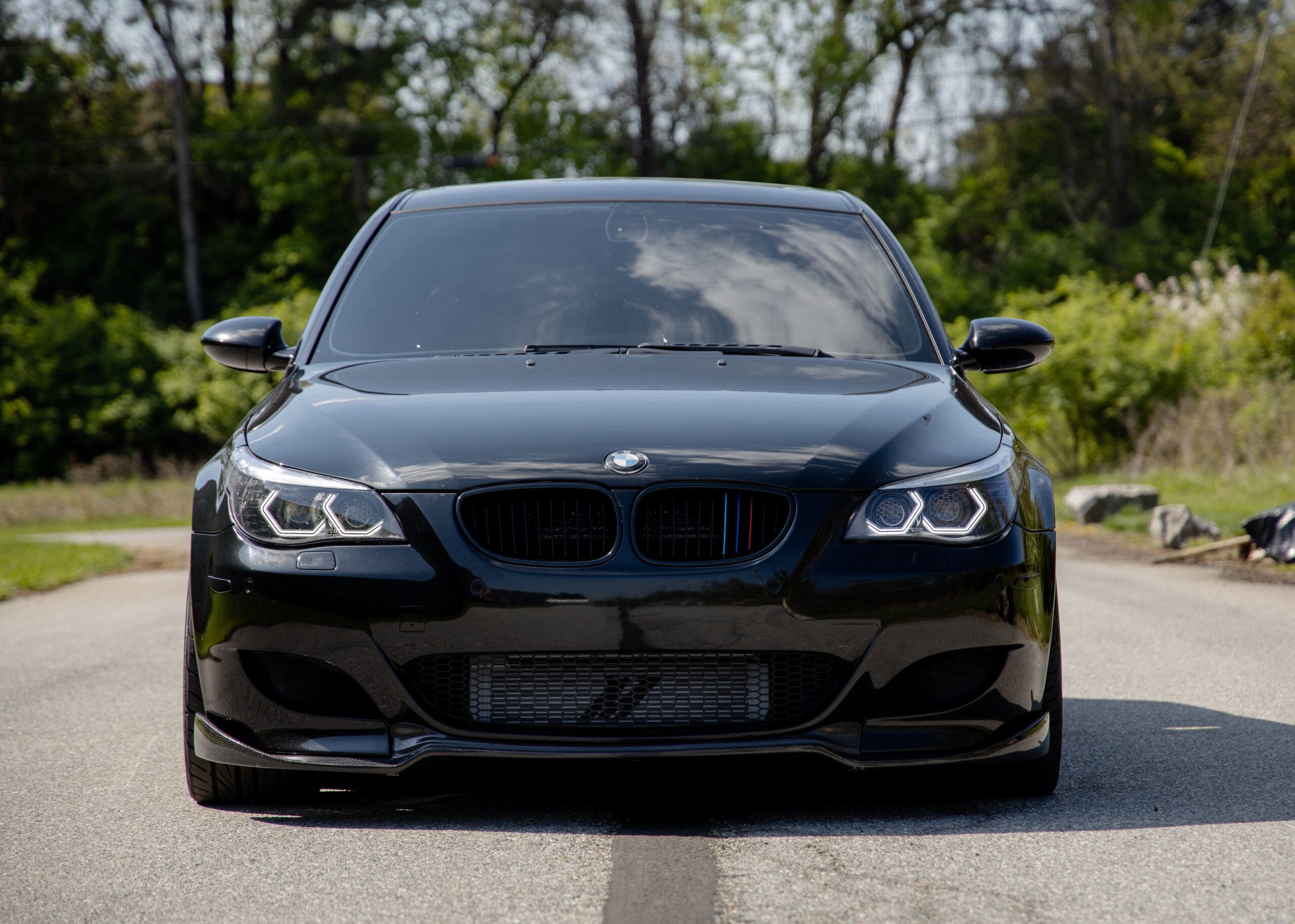 Thanks for Reading!
-Nick