Mega Duty - 2017-2019 Chevrolet/GMC L5P 6.6L Duramax Aluminum Radiator Production Sample
These Chevy L5P Duramaxes are designed for heavy-duty. It says so right on the badges stuck on the sides of the truck. GM did its best to prepare these trucks for the constant stress of heavy payloads and long hauls, but that still takes its toll on the cooling system. Luckily we have the perfect solution.
In our last post, we revealed GM's enormous factory radiator and covered the trouble spots. How do you improve on an already gigantic radiator? Make it even more gigantic-er.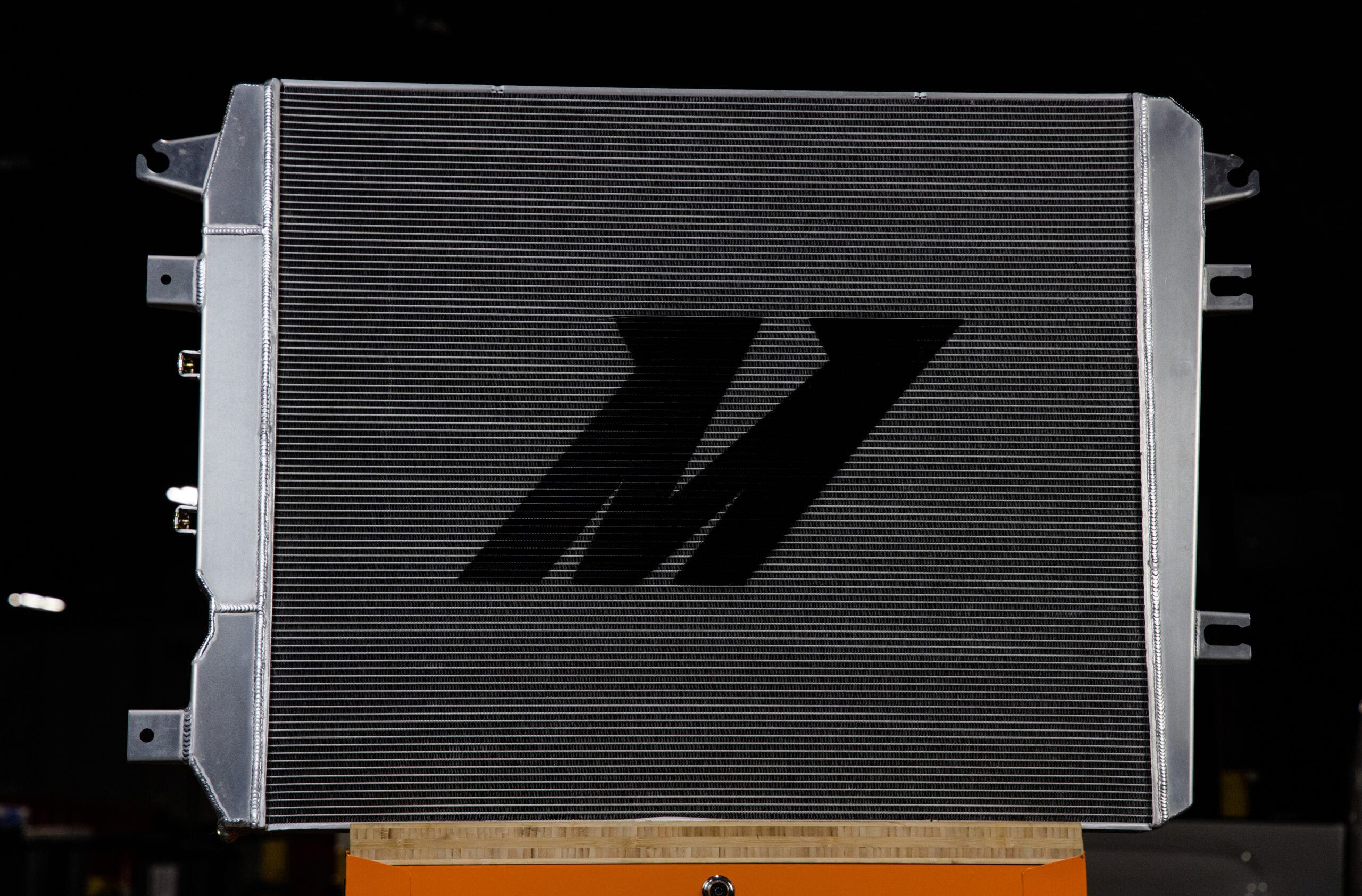 Enhancing the size of this truck radiator was a tall order, given the lack of available space and tight build envelope. Even still, our engineer, Dan, was able to squeeze another 8mm of core thickness out of this design. Along with other core adjustments, we noted a 14% increase in core size, plus a 25% boost in coolant capacity. This might not sound like much, but every millimeter counts and can greatly increase cooling properties when it comes to managing heat.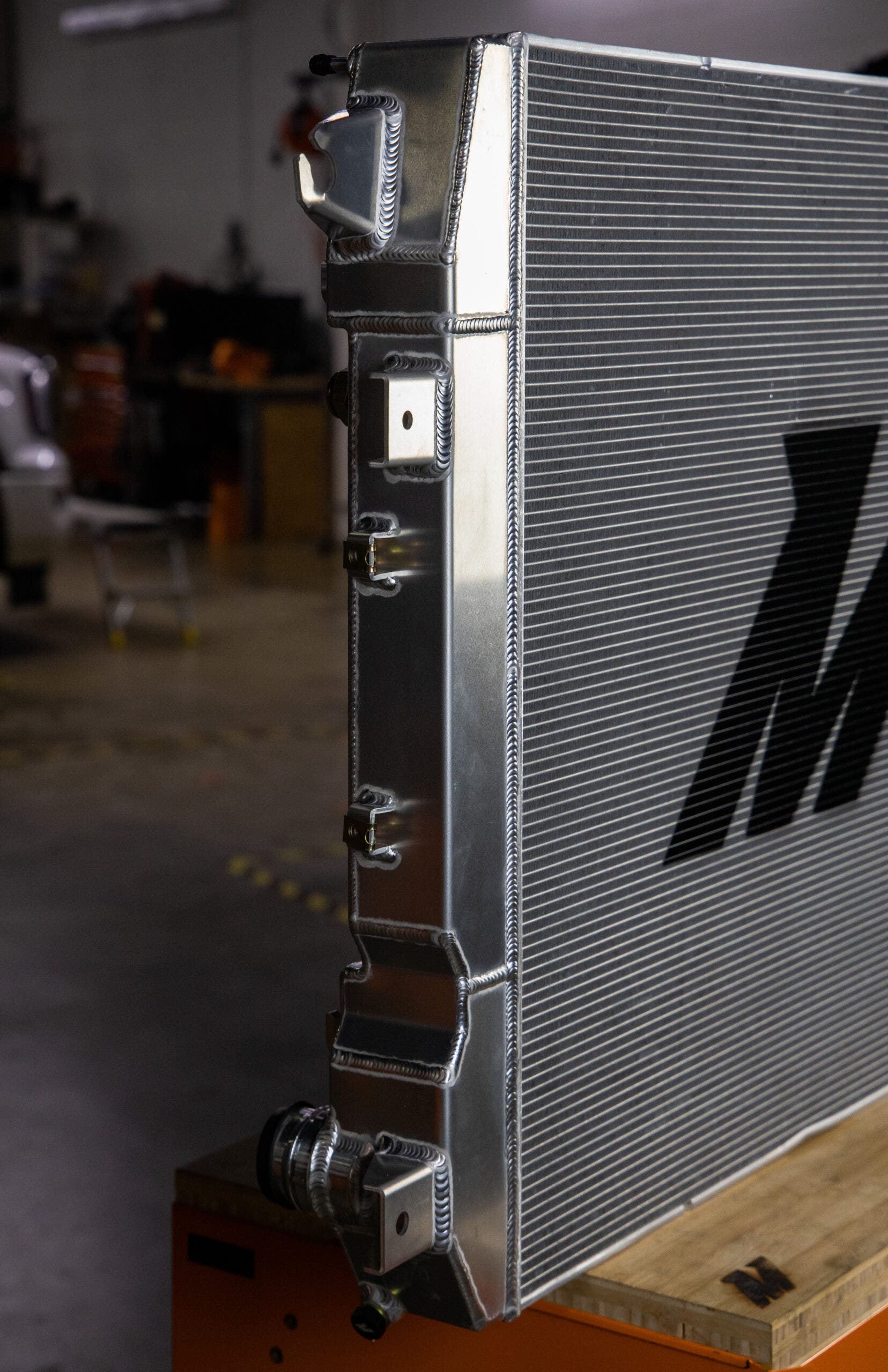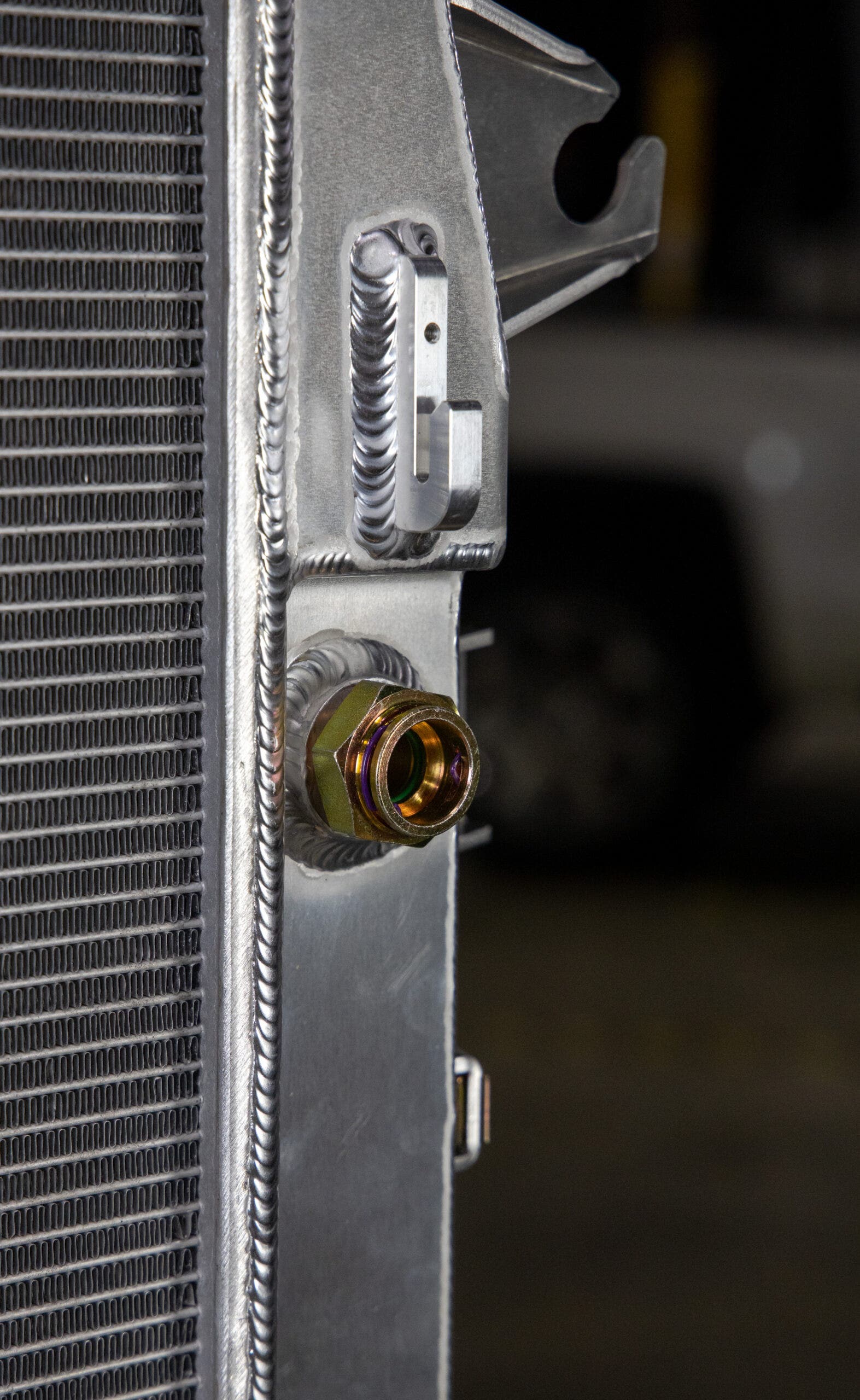 Cooling wasn't the only focus in this radiator's design either. We wanted to make sure that it could also stand up to the abuse of a heavy-duty workload. So, we started with ditching the plastic end tanks, replacing them with sturdy aluminum units, and TIG-welding them to our new and improved core. Speaking of the enhanced core, we also added strutted tubes to our design for added rigidity throughout the core, making it much more resistant to bending and flexing under heavy torsion and mitigating any cracks or leaks while on the job.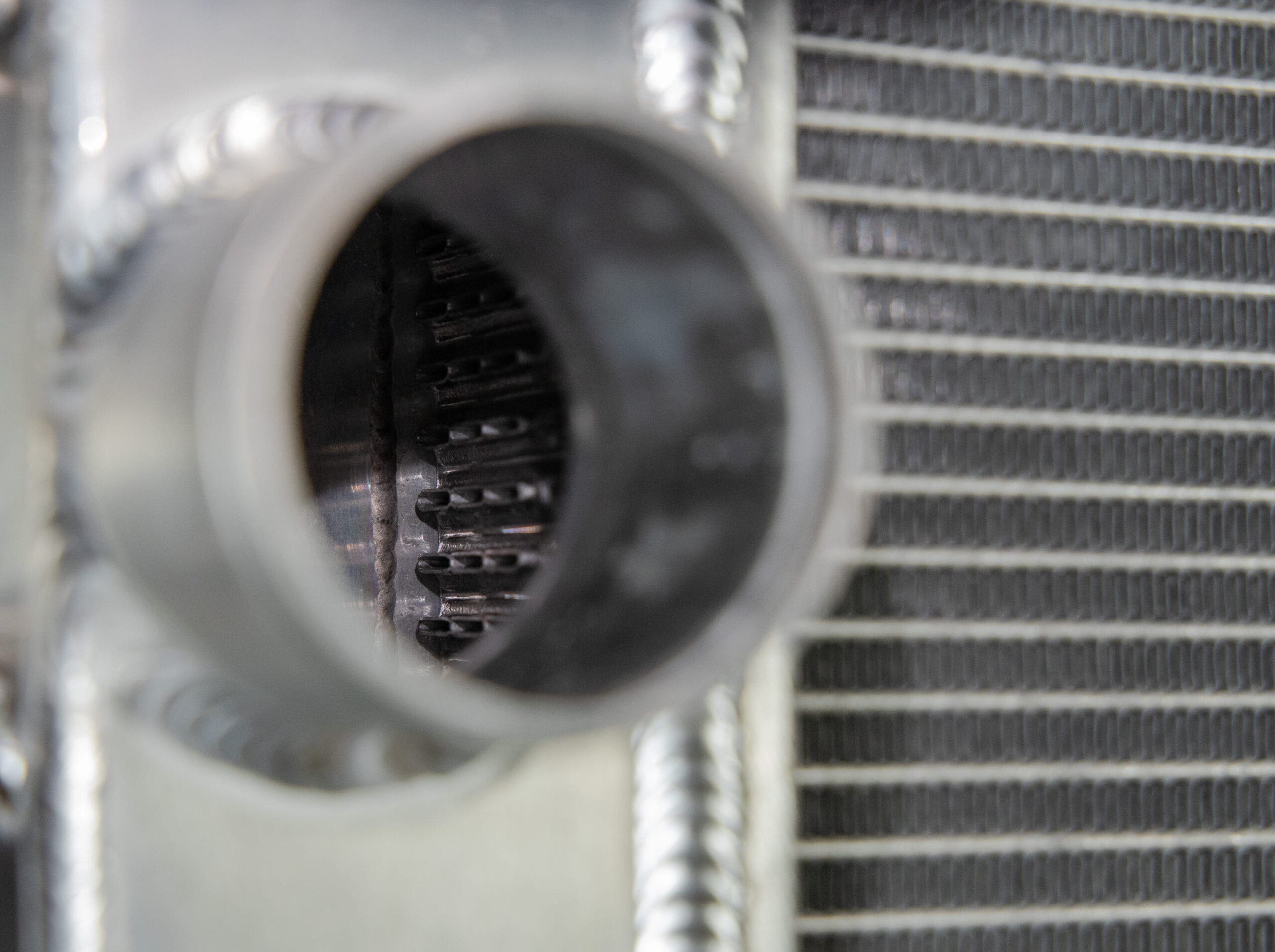 Even the toughest workhorses have their breaking point. When it comes to these mega-duty trucks, that point usually ends up being in the cooling system. Granted, GM makes sure that the L5P powered Silverados and Sierras are prepared for the Heavy Duty they've branded these trucks to do, but it never hurts to be more prepared. With added cooling capacity and a mega-duty overhaul, our new radiator design is ready for anything that your Duramax can throw at it. So, make sure to get yours today: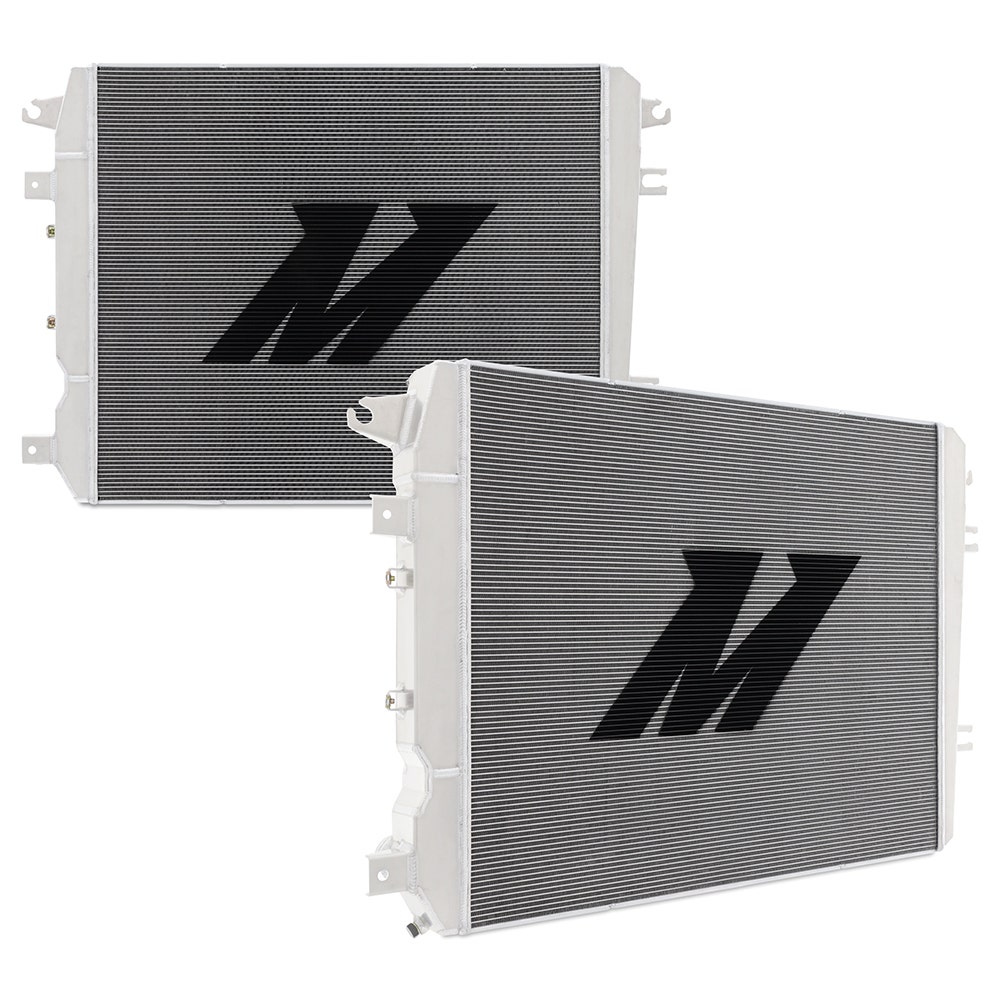 Thanks for Reading!
-Nick