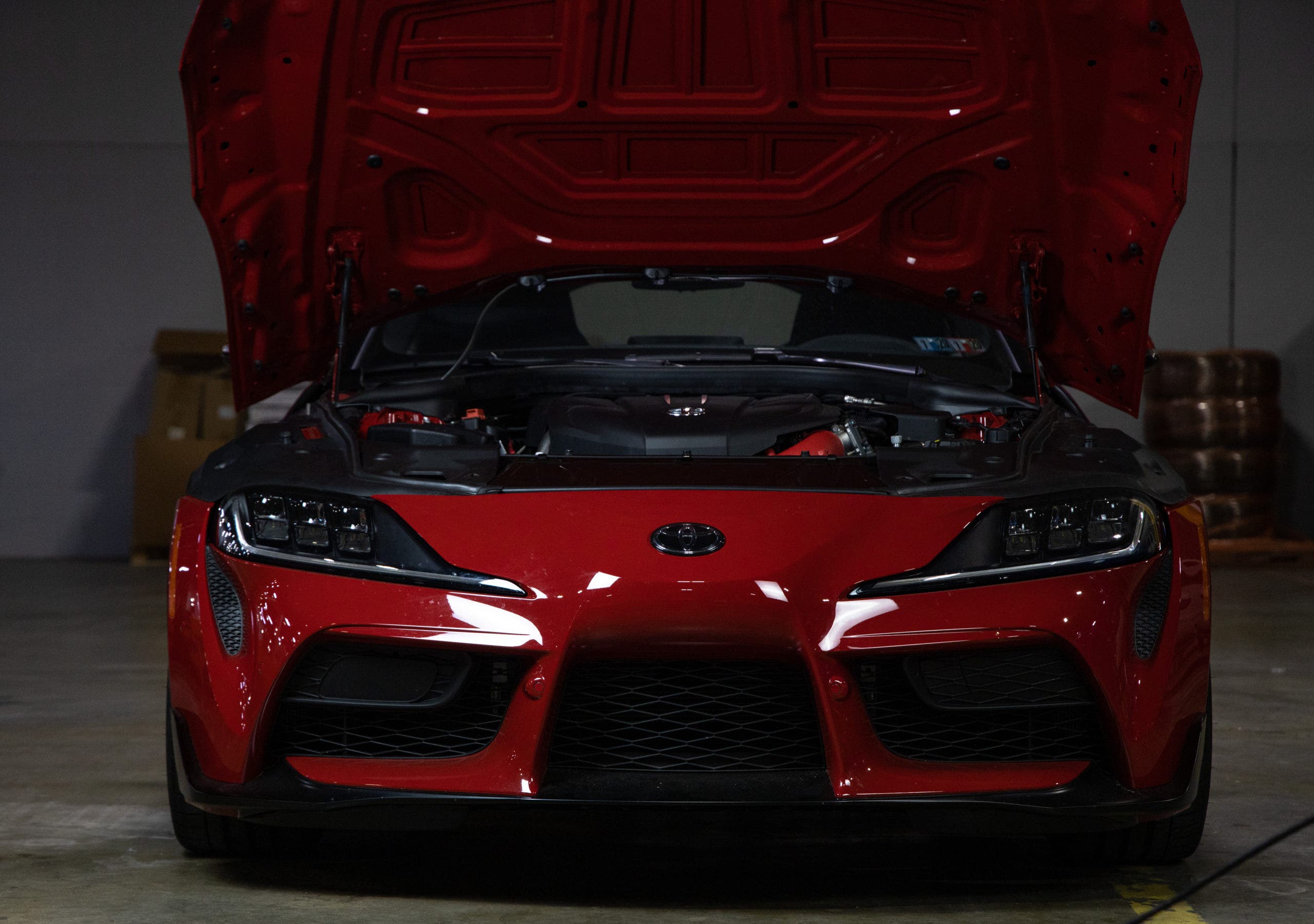 Lead the Charge - Performance Charge Pipe R&D, Production Sample, and Testing Results
To stay in front of the pack, you need some endurance. That is, the components of your A90 Supra need to hold up to the various pressures the B58 can produce. As we went over in our last post, we have some experience with bursting BMW charge pipes, so we wanted to continue the tradition of added durability and performance to the Supra.
Also, in our last post, we covered our plans for the Supra charge pipe's new design, but let's review now that our production sample is here in the R&D facility.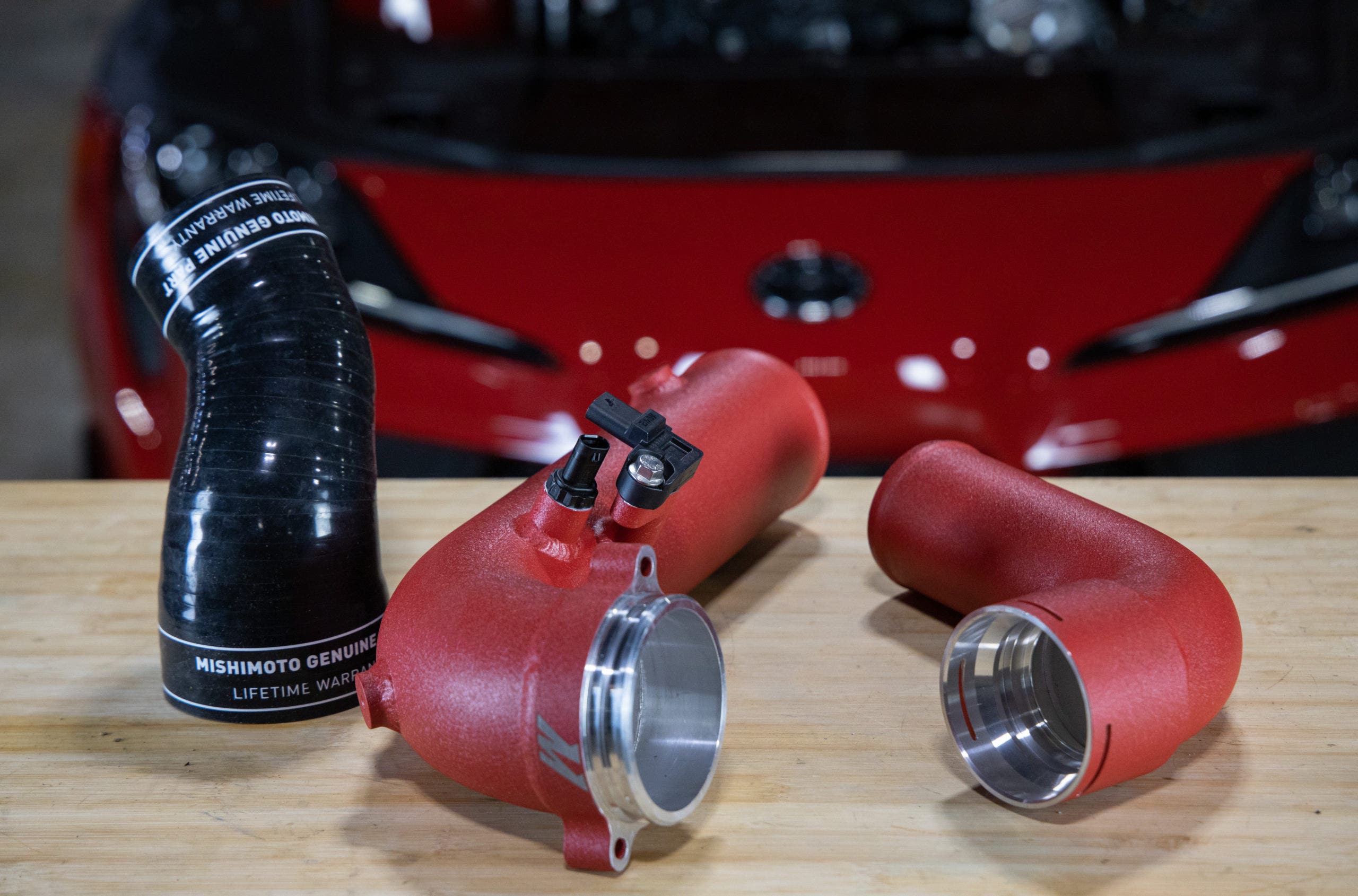 We have durability covered with the new aluminum construction, devoid of any seams or weak points that could burst under pressure. Our aluminum sections are joined with a tough stretch of silicone secured with a pair of constant-tension worm gear clamps, allowing for flexibility when installing, but will also contain the increased boost.
Durability also covers mounting security and ensuring that the pipe stays connected from turbo to intercooler. We decided to retain the OEM style connections on each end of the charge pipe for the most secure connections from turbo to intercooler.
The longevity of this charge pipe is only half of the equation. Performance was also on our minds during our overhaul. We chose to make things more consistent since the OEM charge pipe is riddled with bends and restrictions. A constant inner diameter is a challenge due to the tightly-packed engine bay, but we still managed to give the charged air more room to breathe. We increased the inner diameter to 2.5 inches on the turbo-side, gradually increasing through the coupler to link to the throttle body with a 3" diameter. This new and consistent shape means a 42% reduction in restriction over the factory unit, ideal for those looking to push more boost through the B58.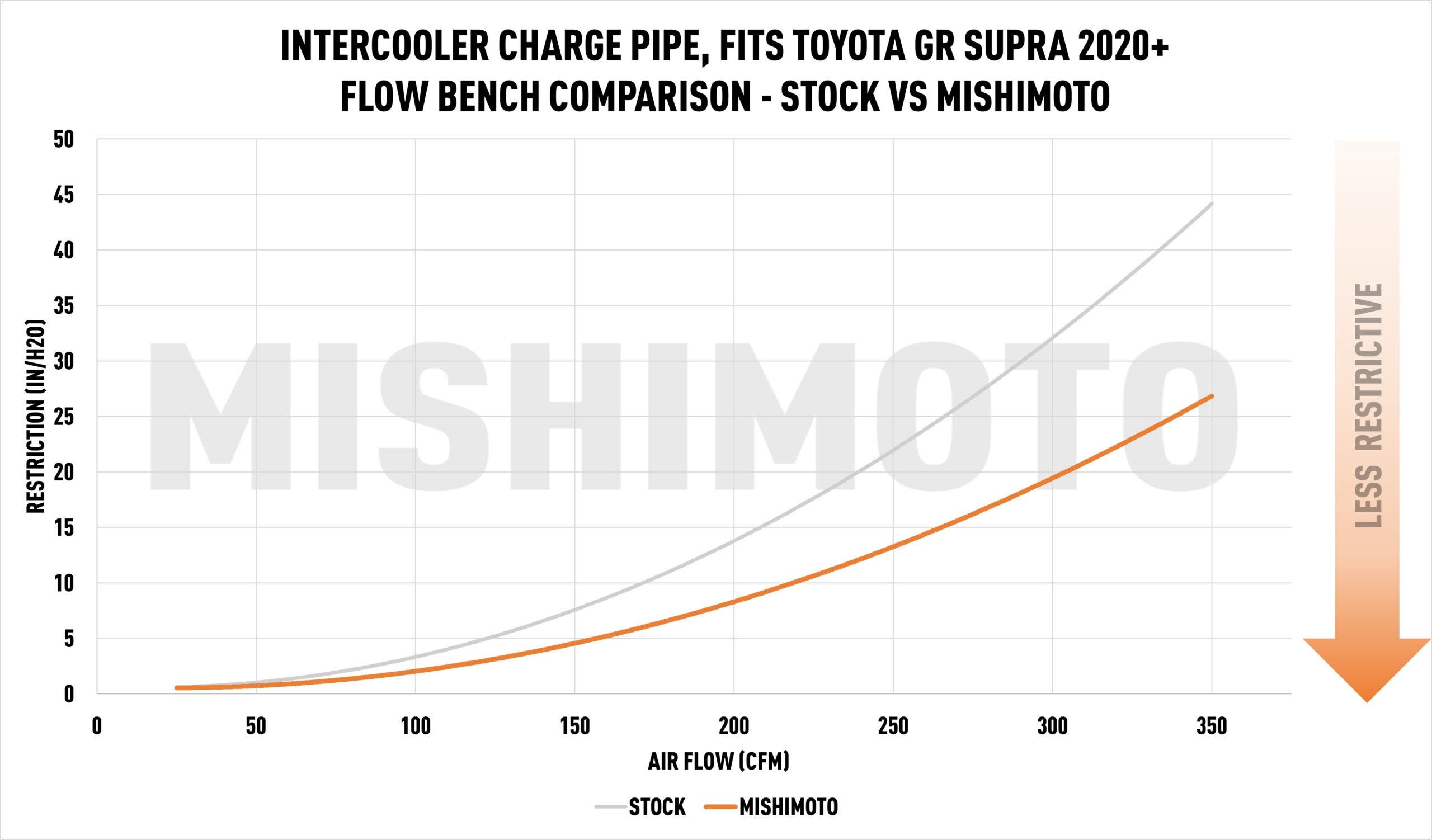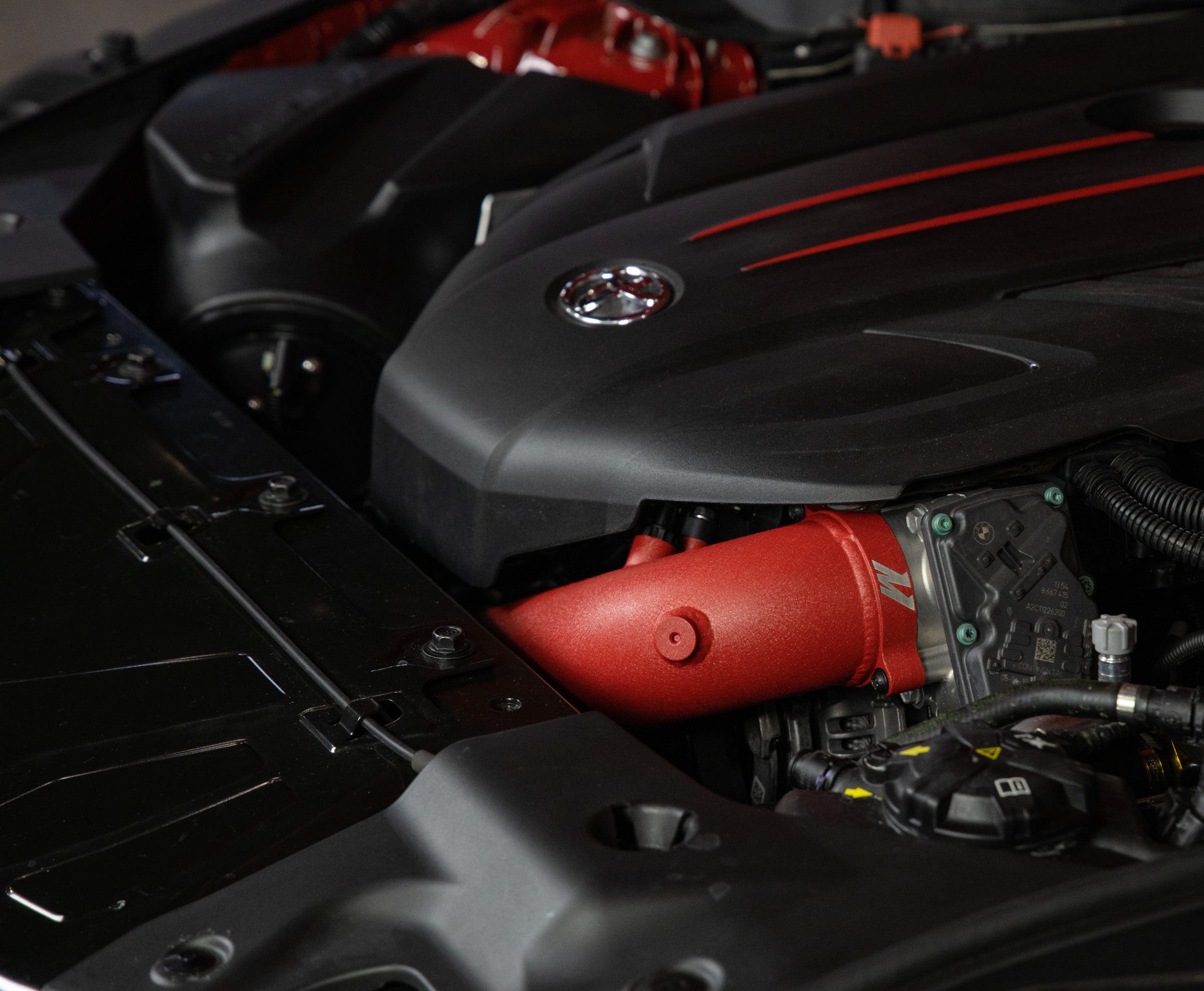 In terms of modification tradition, the Supra still leads the charge, and we're right there with it. This Toyota and BMW engineered this platform with big boost in mind, so the OEM pipe can become a restriction. Our new design not only opens up the air channel between the turbo and intercooler, but it's in it for the long haul. Make sure that you get yours today!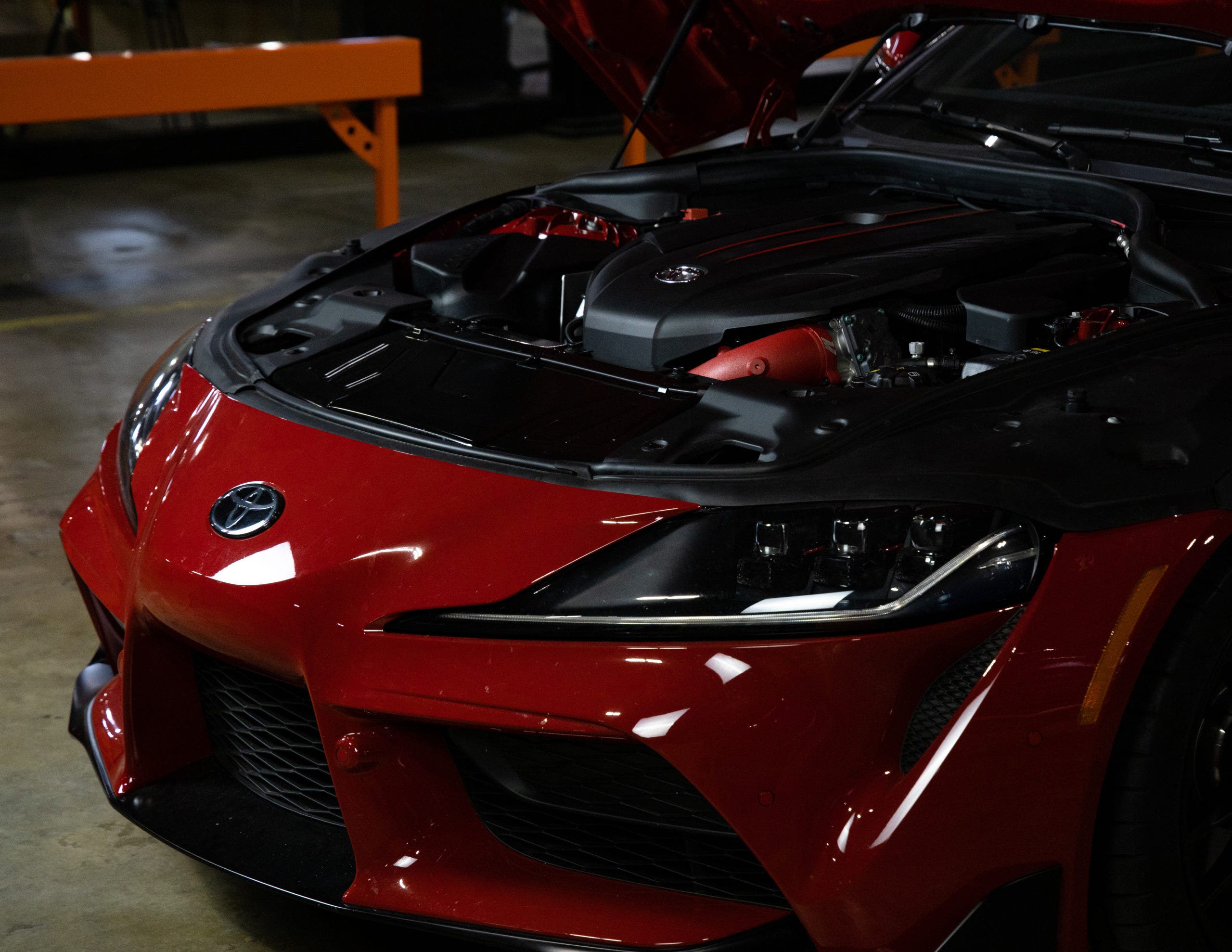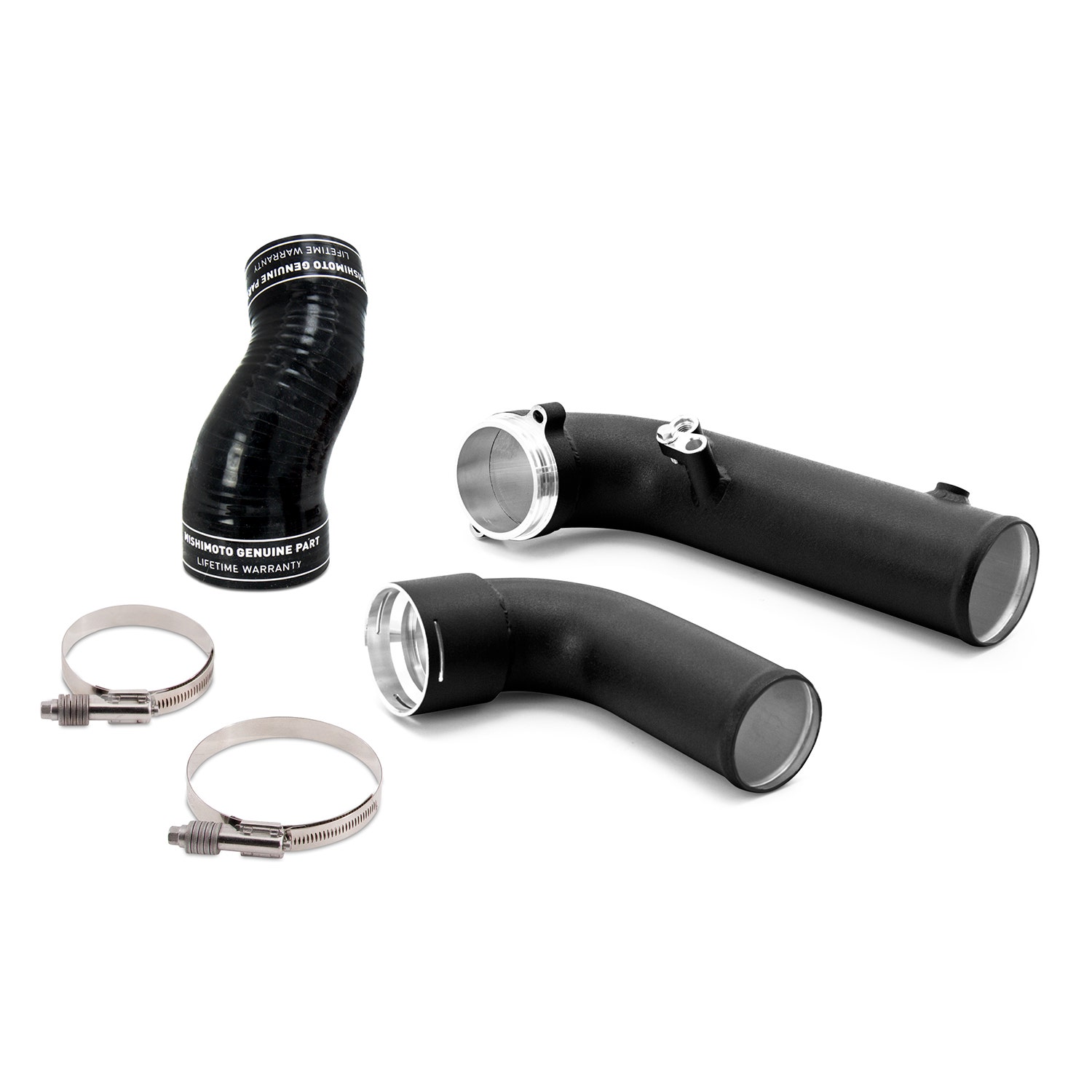 Thanks for Reading!
-Nick