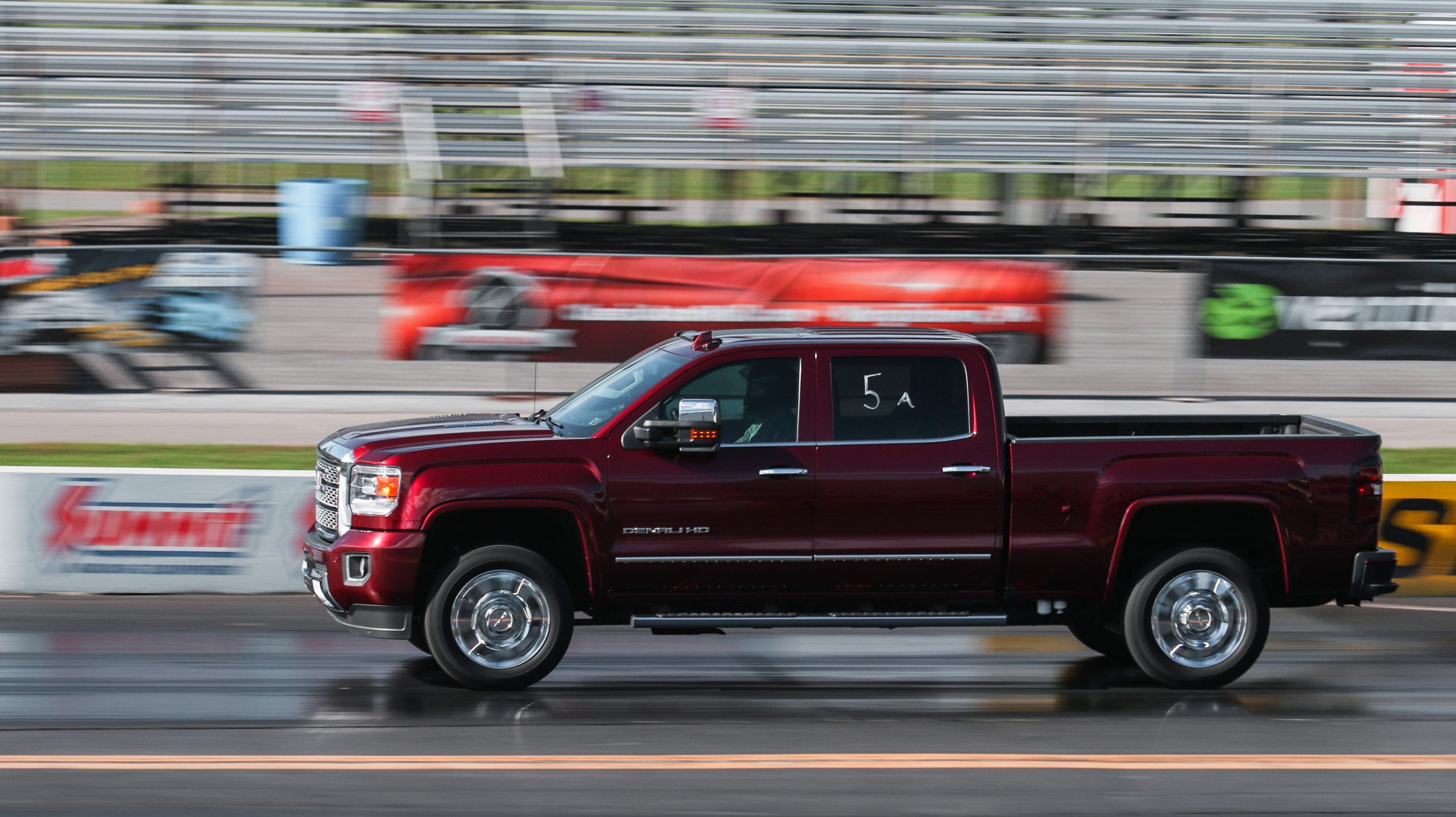 Performance Review - Intercooler Pipe and Boot Kit R&D - Concept to Completion
When it comes to trucks like the L5P Duramax powered Silverado and Sierra, 'tough' is generally the adjective used to describe them. Often, we see these trucks portrayed as do-anything utilitarian machines. They're traversing a dusty job site or towing a trailer loaded with machinery up a hill without breaking a sweat. The bed takes a pounding from payloads or toolboxes being dropped in without a care. Regardless of how or where you use your L5P Duramax, the mind-boggling performance these trucks possess is overshadowed by how "robust" they are. The massive torque figures and surprising 0-60 times are not lost on us here at Mishimoto. We're here to celebrate the speed of the Duramax and even improve on it.
The L5P Silverado and Sierra HD are the latest in a long line of GM turbodiesel torque machines. However, the intercooling system could still use an upgrade, specifically the piping. Before we could fully update the intercooler piping system in the Duramax, we needed to perform a comprehensive examination of the stock pipes.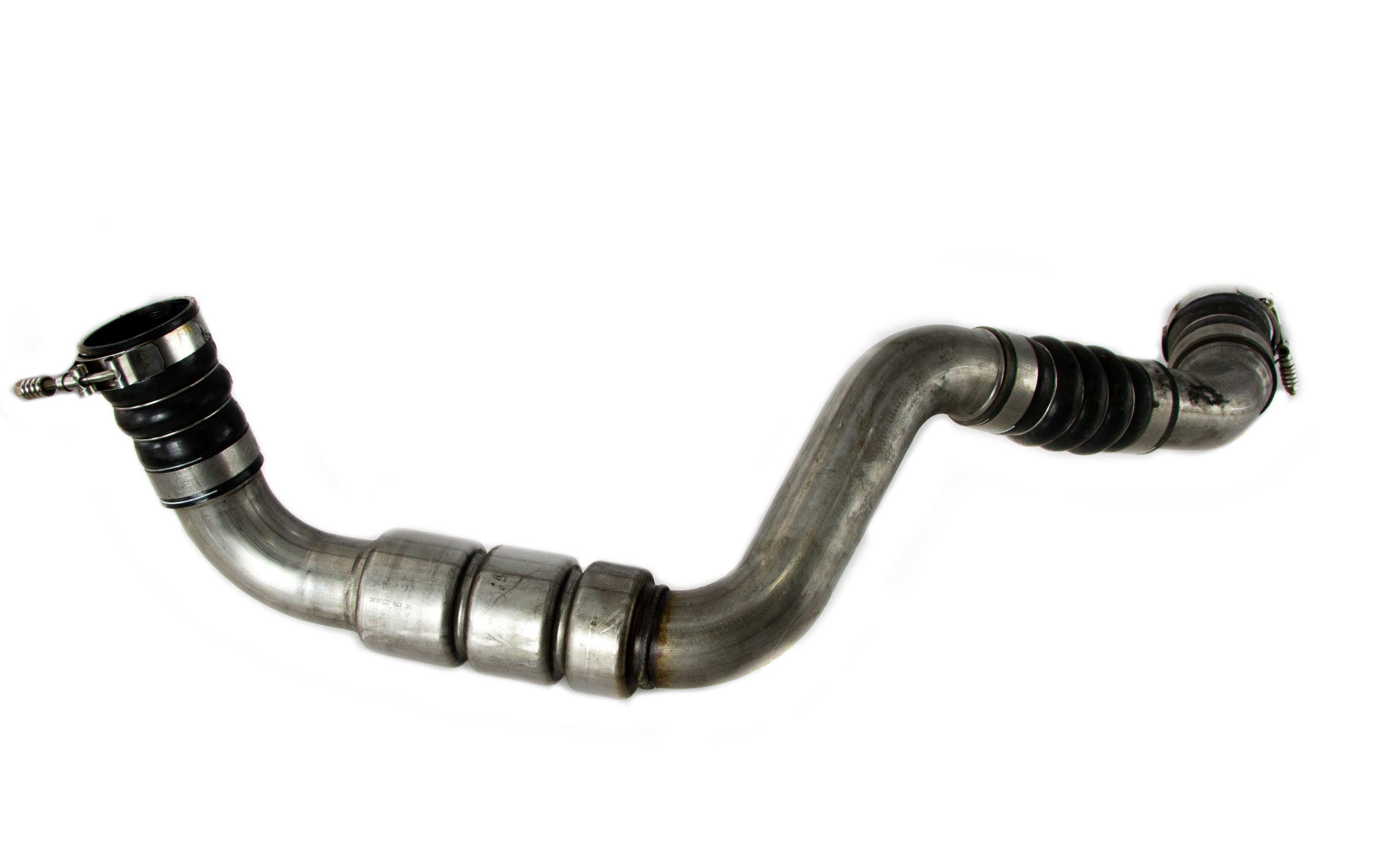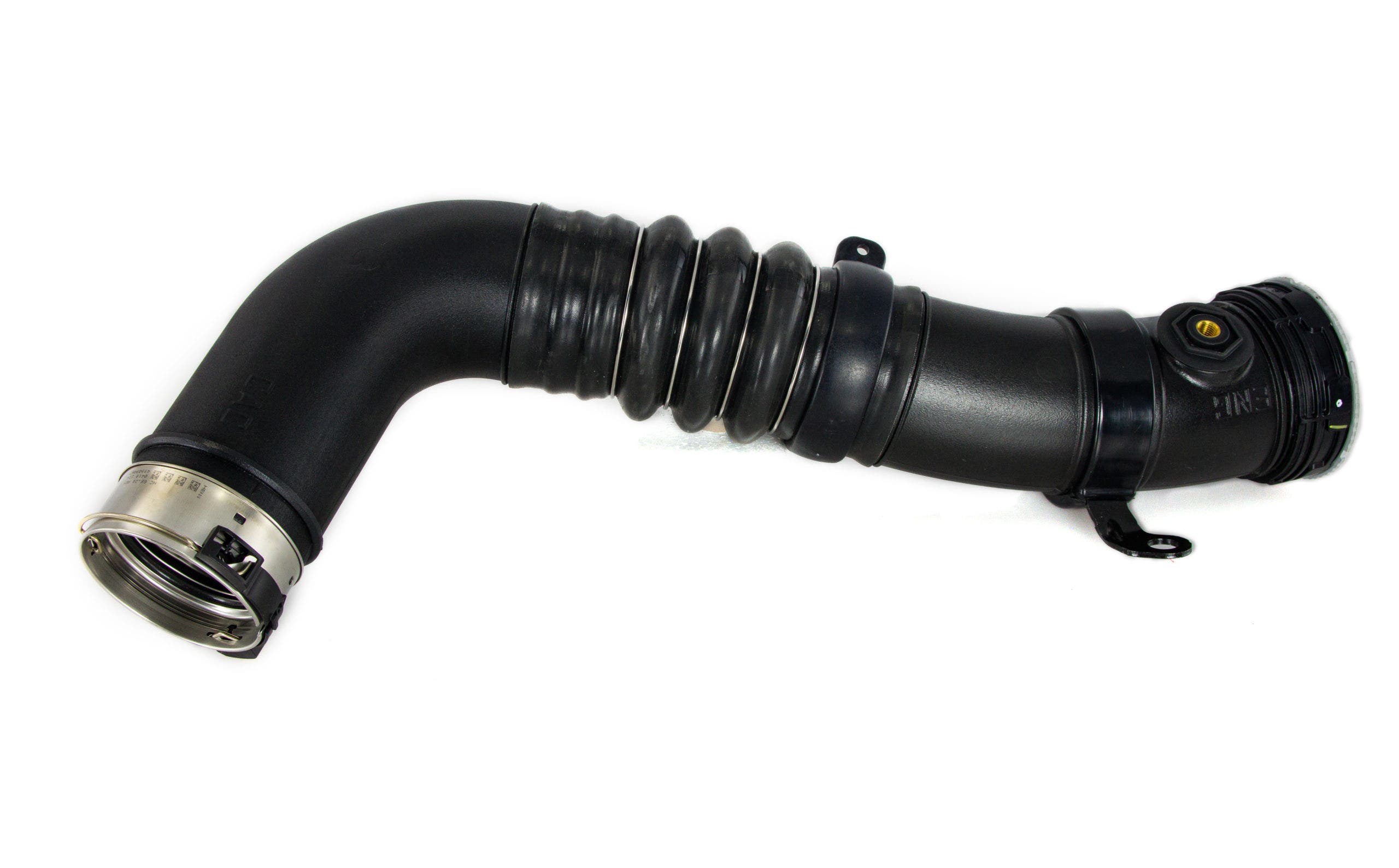 Since tough is what GM was aiming for, they designed these pipes with heavy-duty payloads in mind. These engines produce plenty of boost, and leaks are not tolerated, no matter if you're towing your racecar or happen to find yourself piloting your L5P down the drag strip. To avoid these issues from the factory, GM installed a combination of aluminum and high-density plastic intercooler pipes on the L5P, complete with wire-reinforced silicone boots. So far, this already sounds great for keeping the charged air in the system, and for most drivers, this design is only adequate for daily driving. However, some issues arise with the stock design.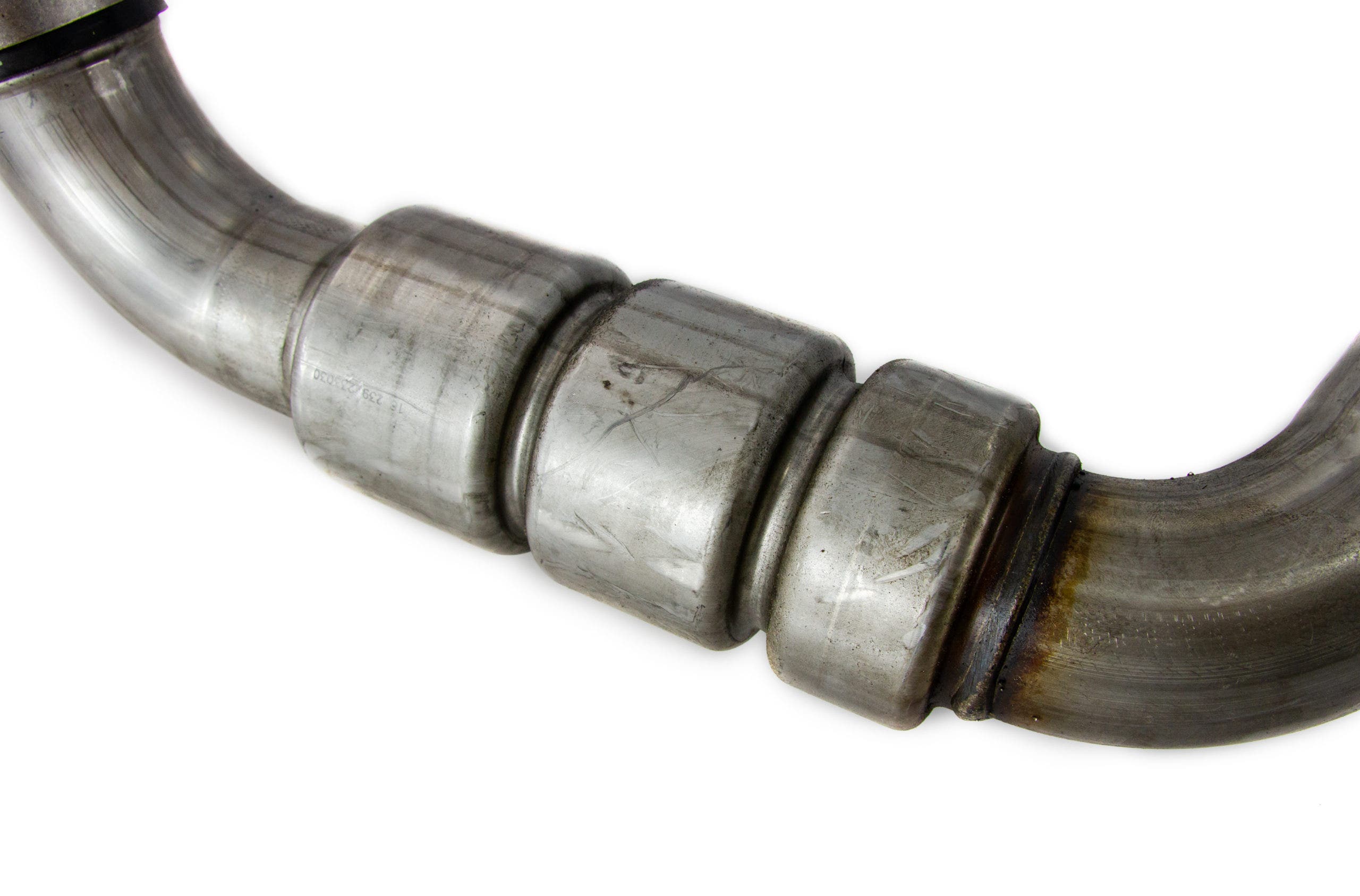 For starters, GM included a resonator on the hot-side pipe to reduce induction noise. This resonator is beneficial for driver comfort, but it also dramatically restricts flow through the system. GM also incorporated a quarter-turn quick-disconnect on the throttle valve side of the cold-side pipe. The idea behind this feature is to allow for easy access to the piping. However, this piece is known for failing and causing connection issues.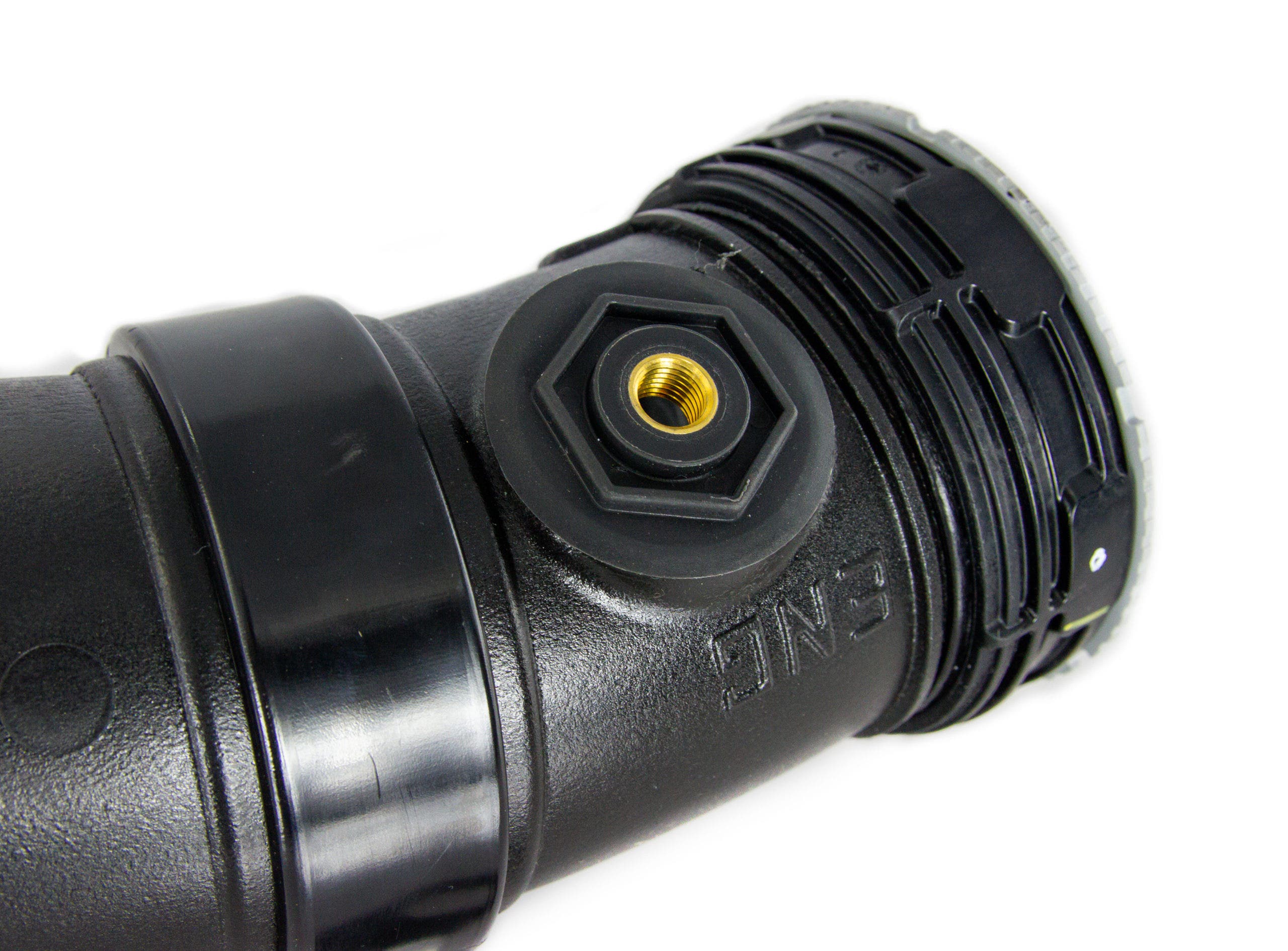 Finally, the silicone boots that GM included in their OEM design are a step up from what's typically included from the factory but are on the thin side. Chances are that if you're upgrading the intercooler piping for your Duramax, you're plotting a tune and pushing even more boost through the system. Which boot would you trust more with increased boost pressure: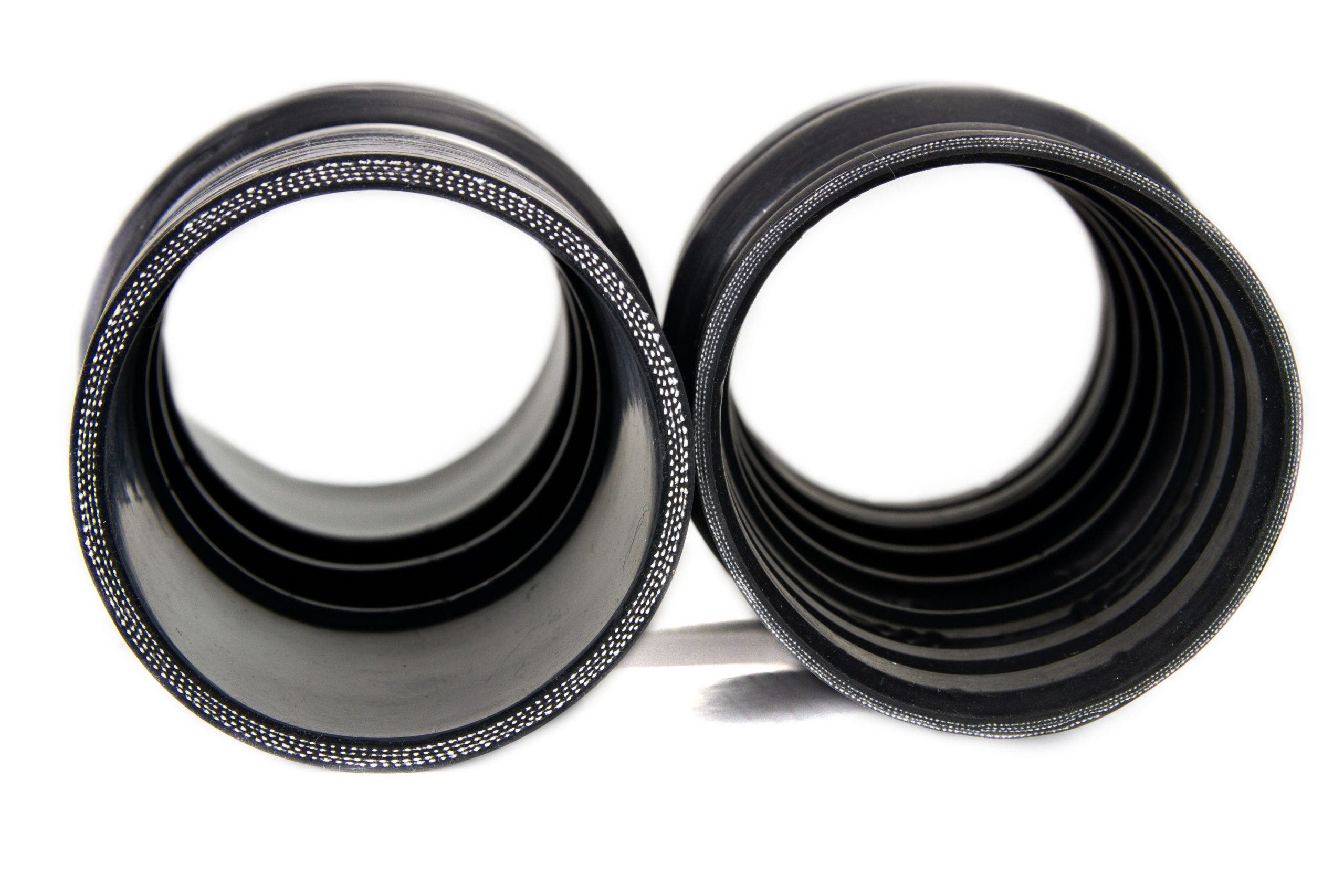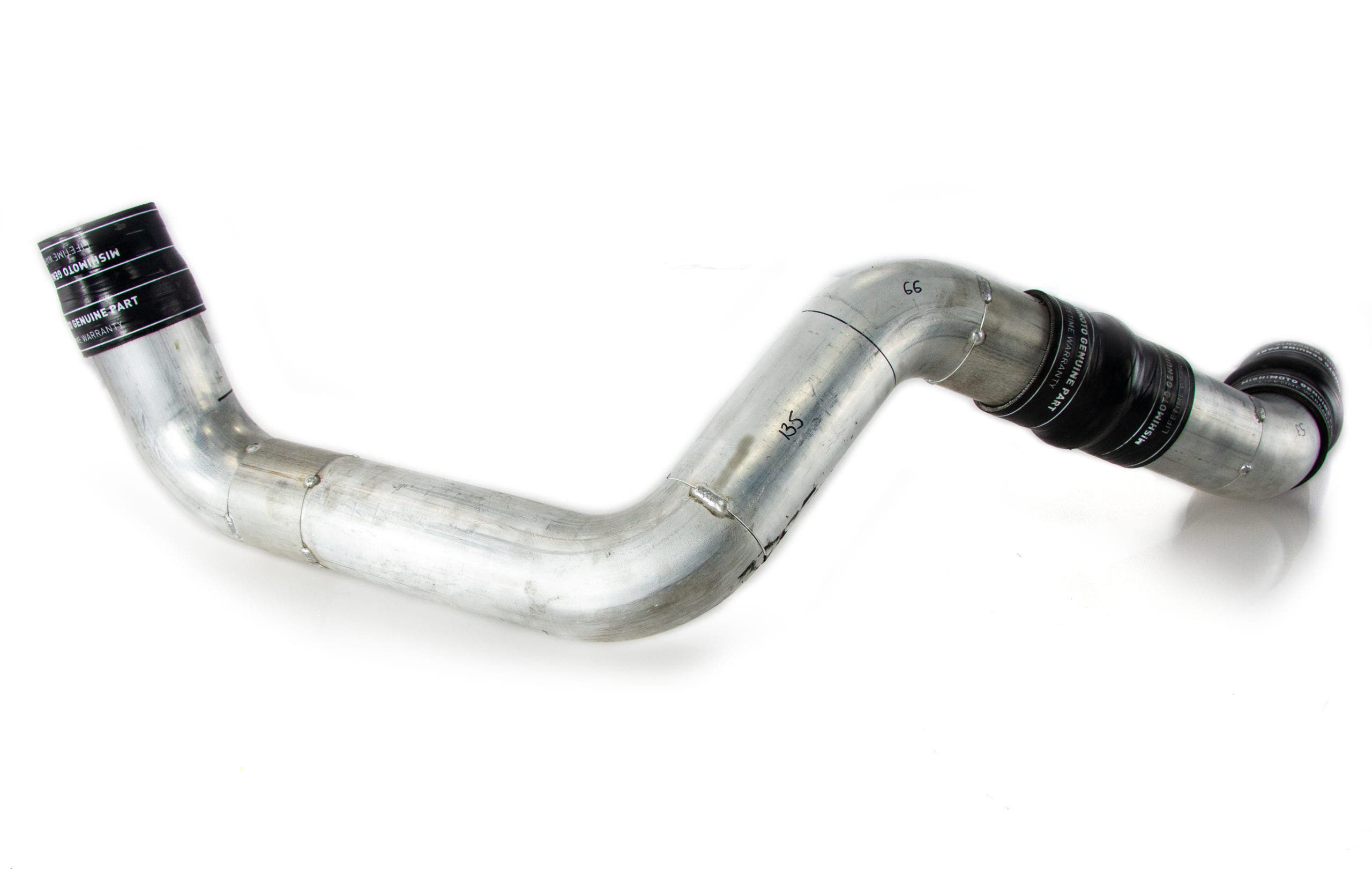 Since GM already laid a solid foundation for the intercooler pipe system, we could make short work of a new design. We're opting to keep some design aspects, such as complete aluminum construction and OEM style quick disconnects, but with our own twist. Our piping is mandrel-bent, and we also increased the inner diameter of the pipes to reduce restriction throughout the system. We're also ditching the resonator on the hot-side pipe. For the cost of a little extra 'whoosh' sound, we could further increase the flow through the system. Coupled with the larger diameter, we reduced flow restriction by up to 55%, priming the L5P for improved performance.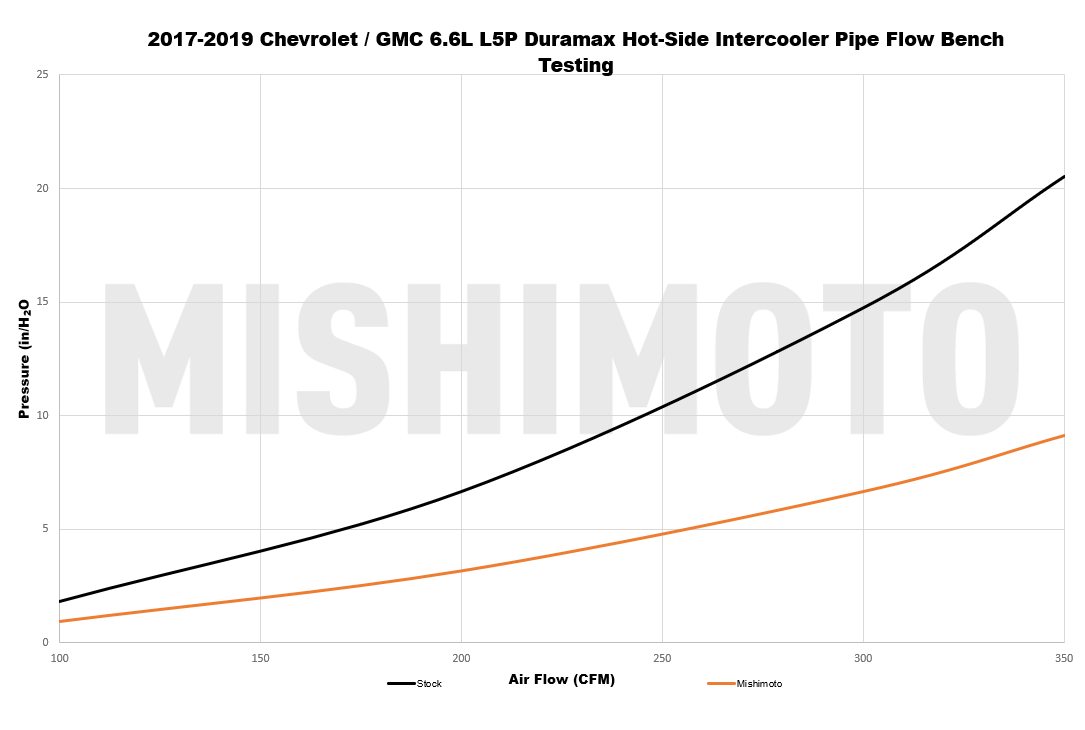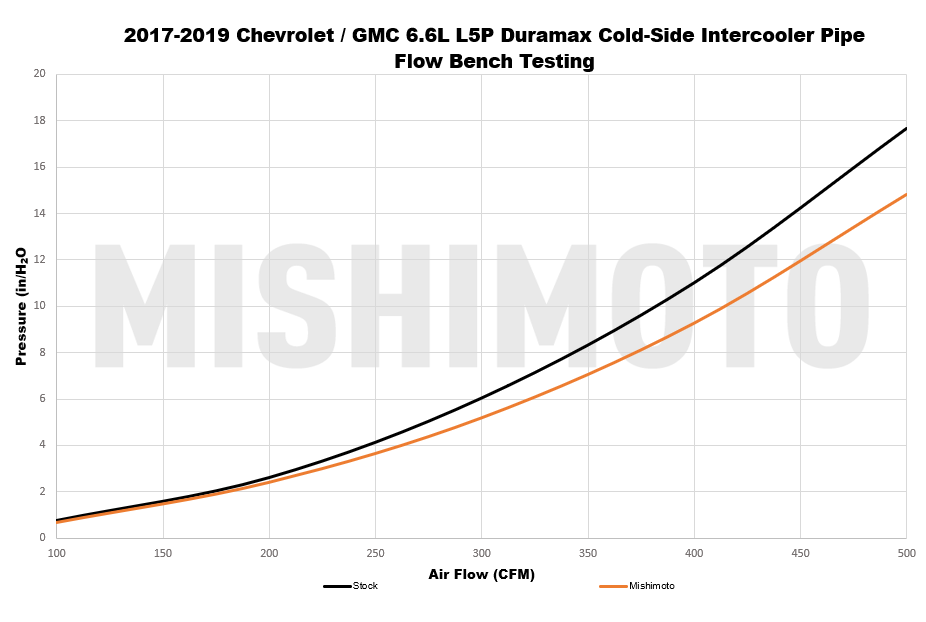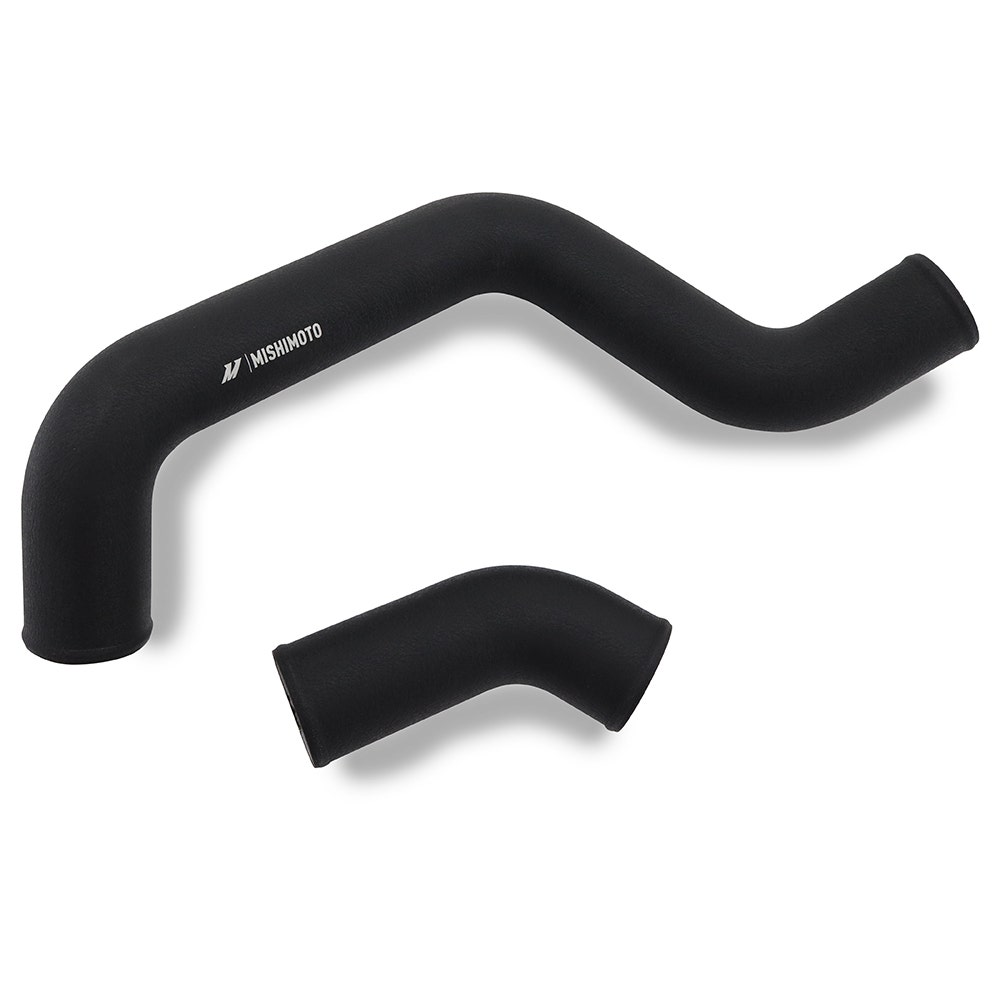 In addition to our flow improvements, we also include a few features that boost fit and finish performance. Right away, the OEM quarter-turn fitting is gone. Instead, we incorporated an internal bead-roll on the boot, which holds onto a groove on the throttle valve, completely removing any chances of this connection failing again. We also include additional bungs for adding in sensors or methanol injection, along with a wiring harness retainer so that you can keep vital wiring out of harm's way.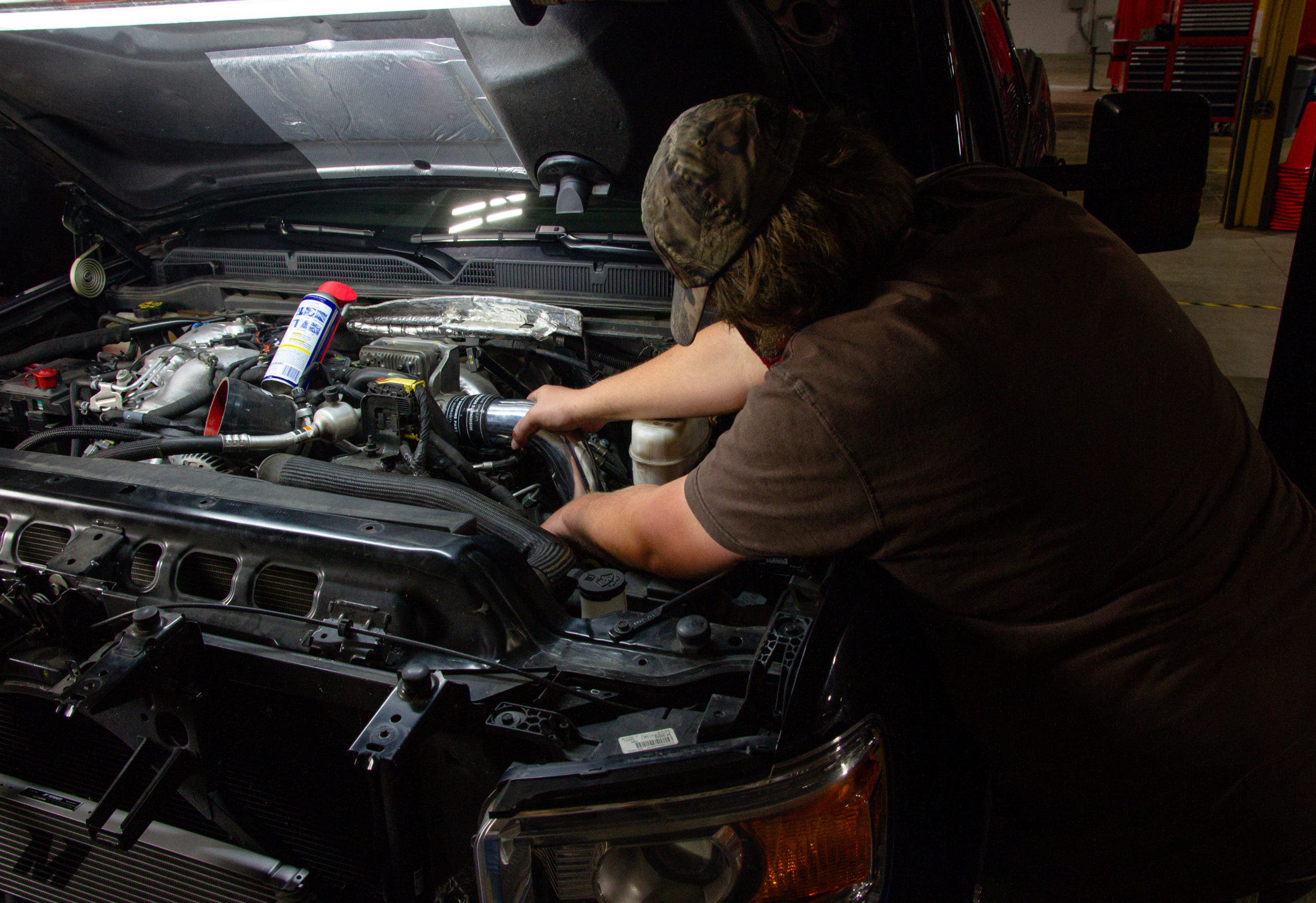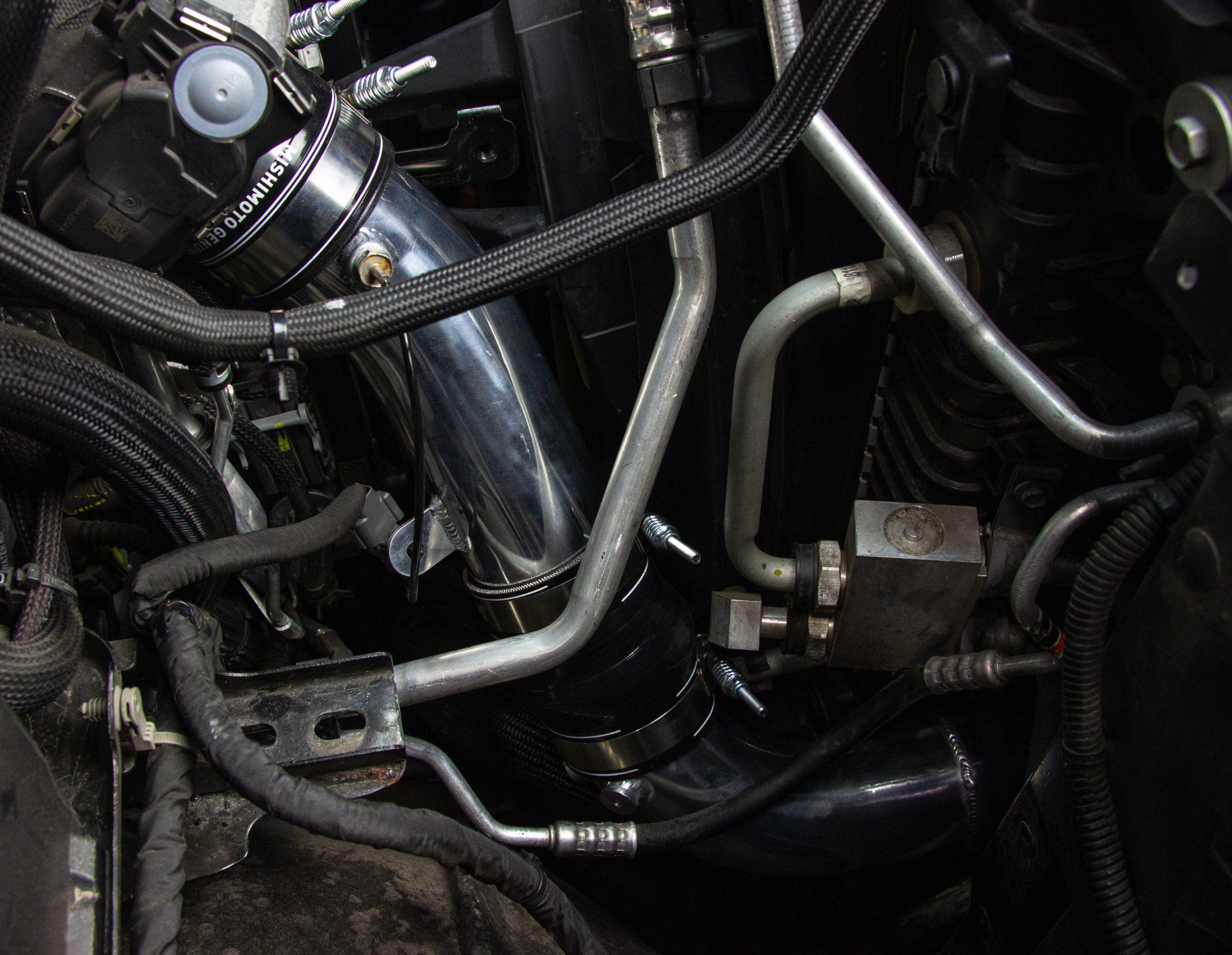 Speed and power come in many shapes and sizes. When most think of performance vehicles, the 2017-2019 Duramax powered Silverado and Sierra are often overlooked due to their utilitarian nature. These turbodiesel behemoths might be designed for the job site, but they perform in more ways than one. The L5P packs a ton of potential but upgrading your intercooler pipes and boots is the key. Increased flow through your intercooler system is ideal whether you're hauling a massive payload or if you're just hauling ass. Make sure to get your new pipes today: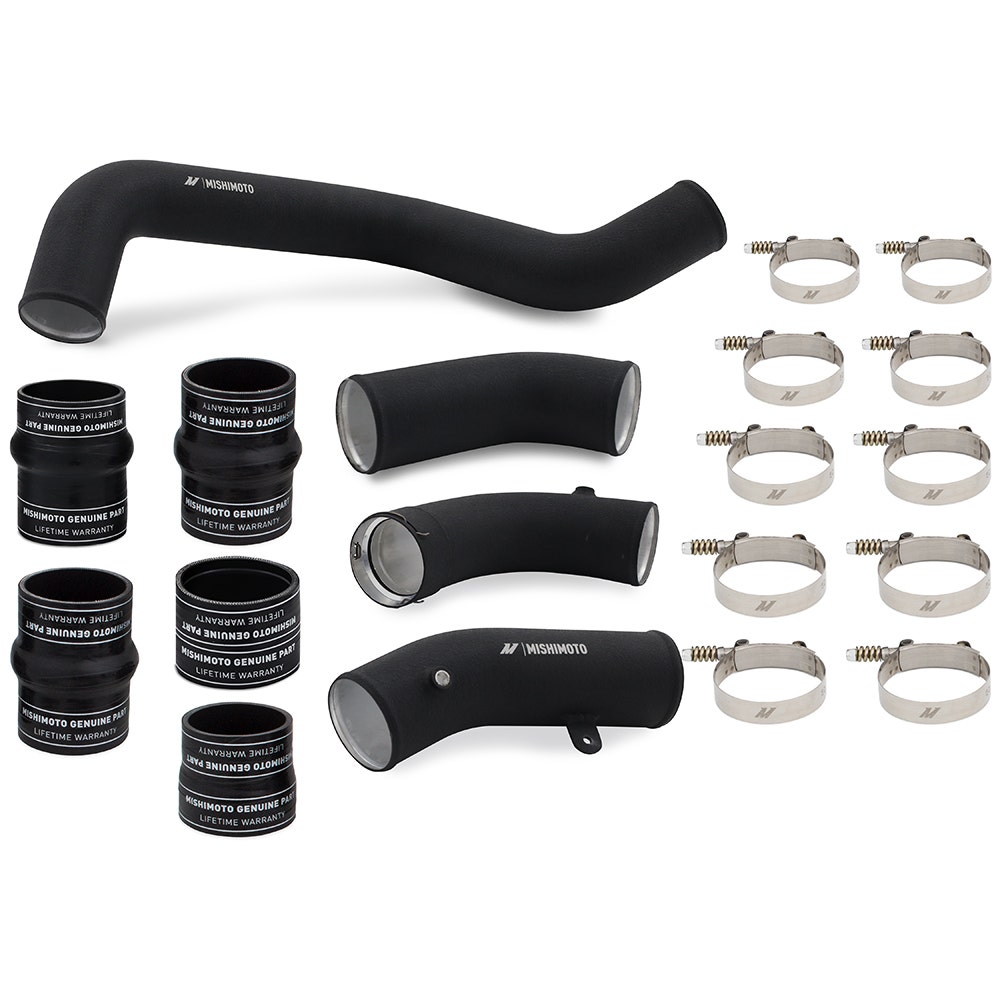 Thanks for Reading!
-Nick