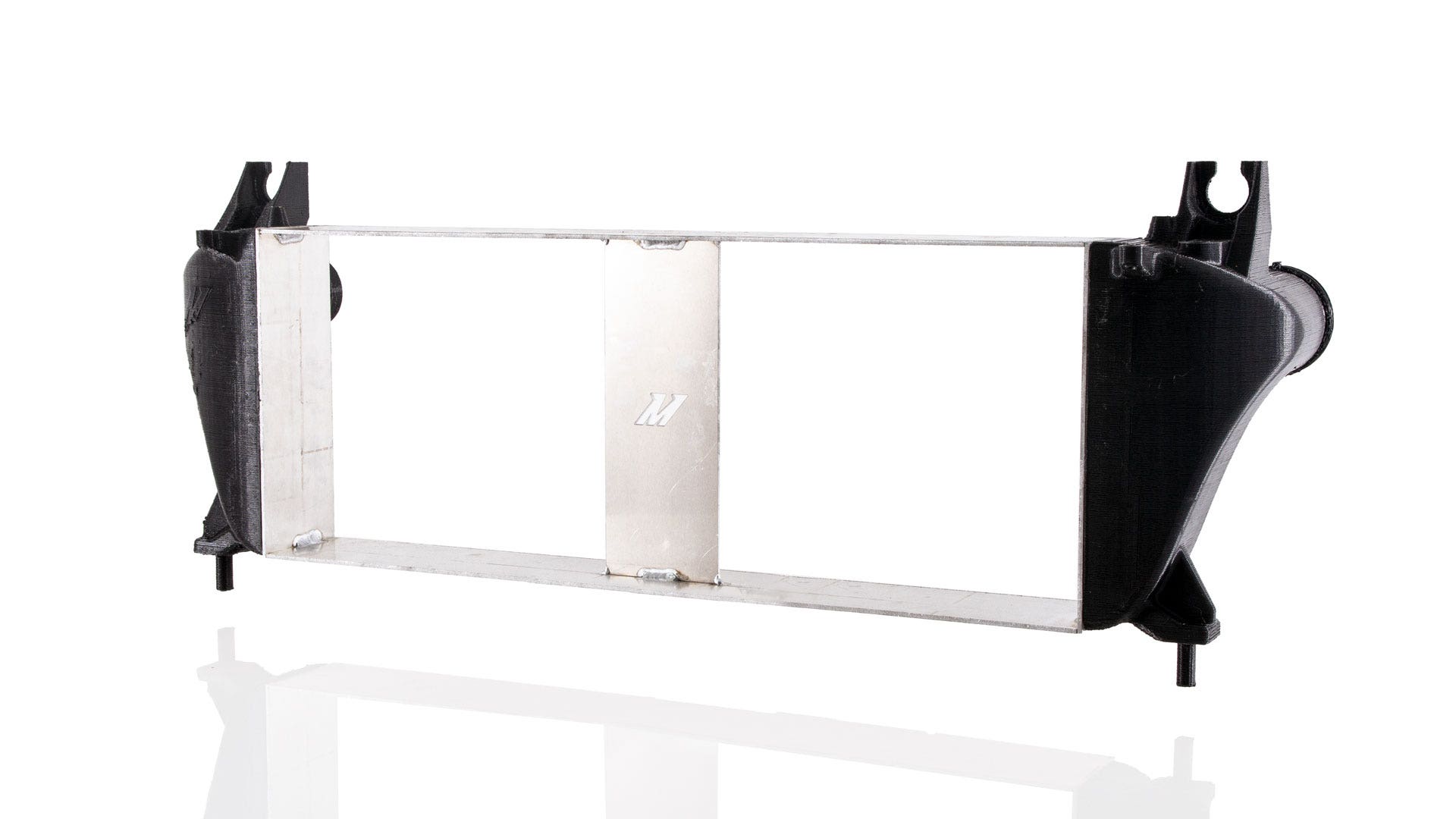 Go Your Own Way - Performance Intercooler R&D, Part 3: Prototype
Posted:
December 04, 2020
The prototyping step of product development is often one of the most exciting and nerve-racking steps of R&D. It's a lot like the day your car parts are delivered. You're excited about new parts, but there's also some trepidation. Will they fit like the manufacturer said they would? Do you have the right tools? Will it actually make my car better? We often have the same feelings about our prototypes, with one predominant question: Will it fit?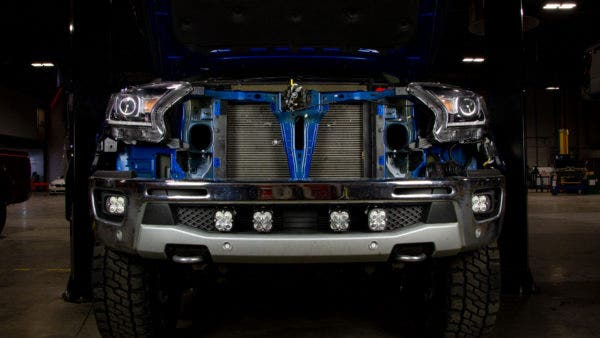 Before we can answer that question about our 2019+ Ford Ranger performance intercooler, we need to build a prototype. To do that, we enlisted the help of our 3D printers, waterjet, and fabricator. The first step in the prototype process is to take our digital model and bring it to life with 3D prints and welded aluminum.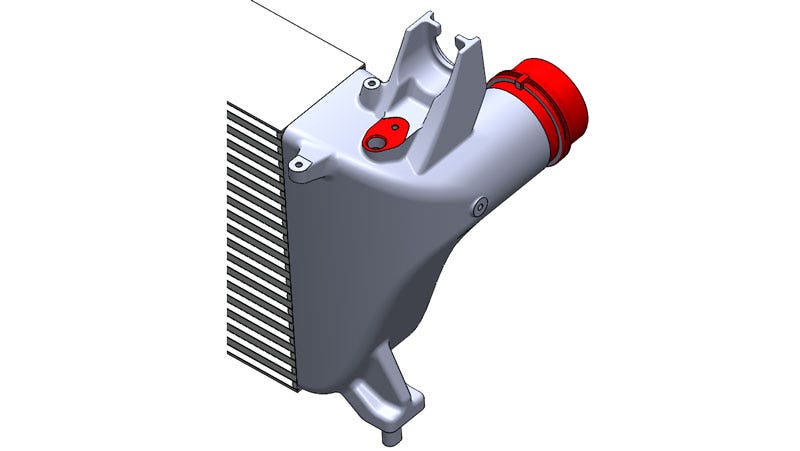 For the Ranger intercooler, the complex end-tanks were a perfect job for the 3D printers. Ye split the end tanks' digital model onto two thumb drives, connected them to our 3D printers. While the 3D printers whirred away, our fabricator, Mike, constructed the core. Because prototypes don't need to hold fluid, we typically build the core out sheet aluminum components. Mike took Ye's design to the waterjet to cut out the pieces that would form the core's outer perimeter and a center support to help it keep its shape. The next day, the 3D printers had completed the end tanks and ready to join to the core.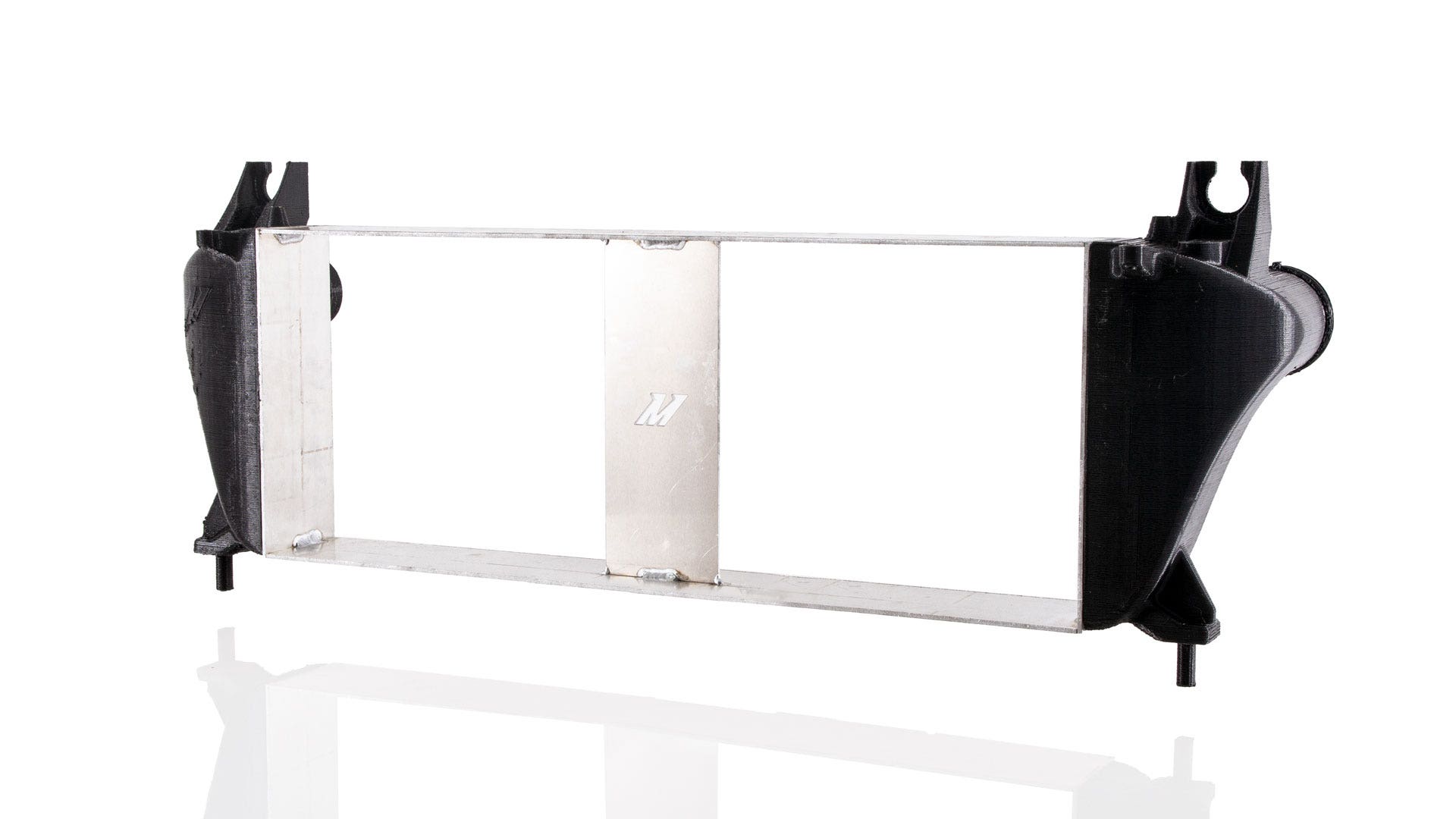 With the prototype fully assembled, we held our collective breath in anticipation of the test fit. Ye removed the stock intercooler to see if all of her hard work measuring and modeling had paid off. She then gently bolted in the prototype, taking care not to break any 3D printed parts. As Ye attached the surrounding components, it became clear that our prototype fit like a glove. Our intercooler is over an inch thicker than the stock cooler, so we were happy to see how well the prototype fit.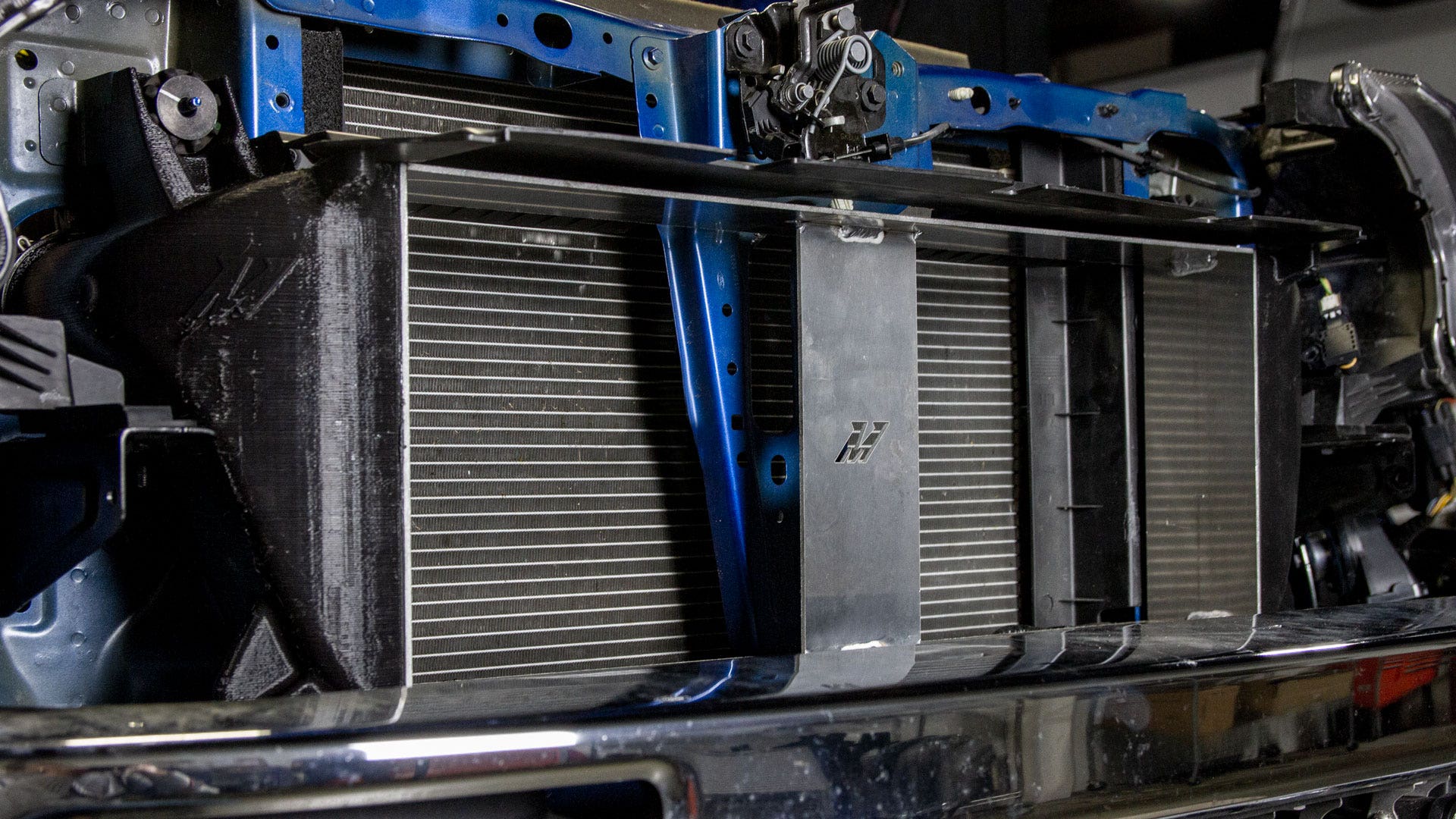 Now that we know our design will fit the Ranger without a hitch, it's time to kick off production - but we're not entirely done R&D just yet. Before this intercooler is ready for the masses, we'll create a production sample for another test fit and the ever-important performance testing. So keep an eye out for the next post, and as always, let us know what you think.
Thanks for reading,
-Steve