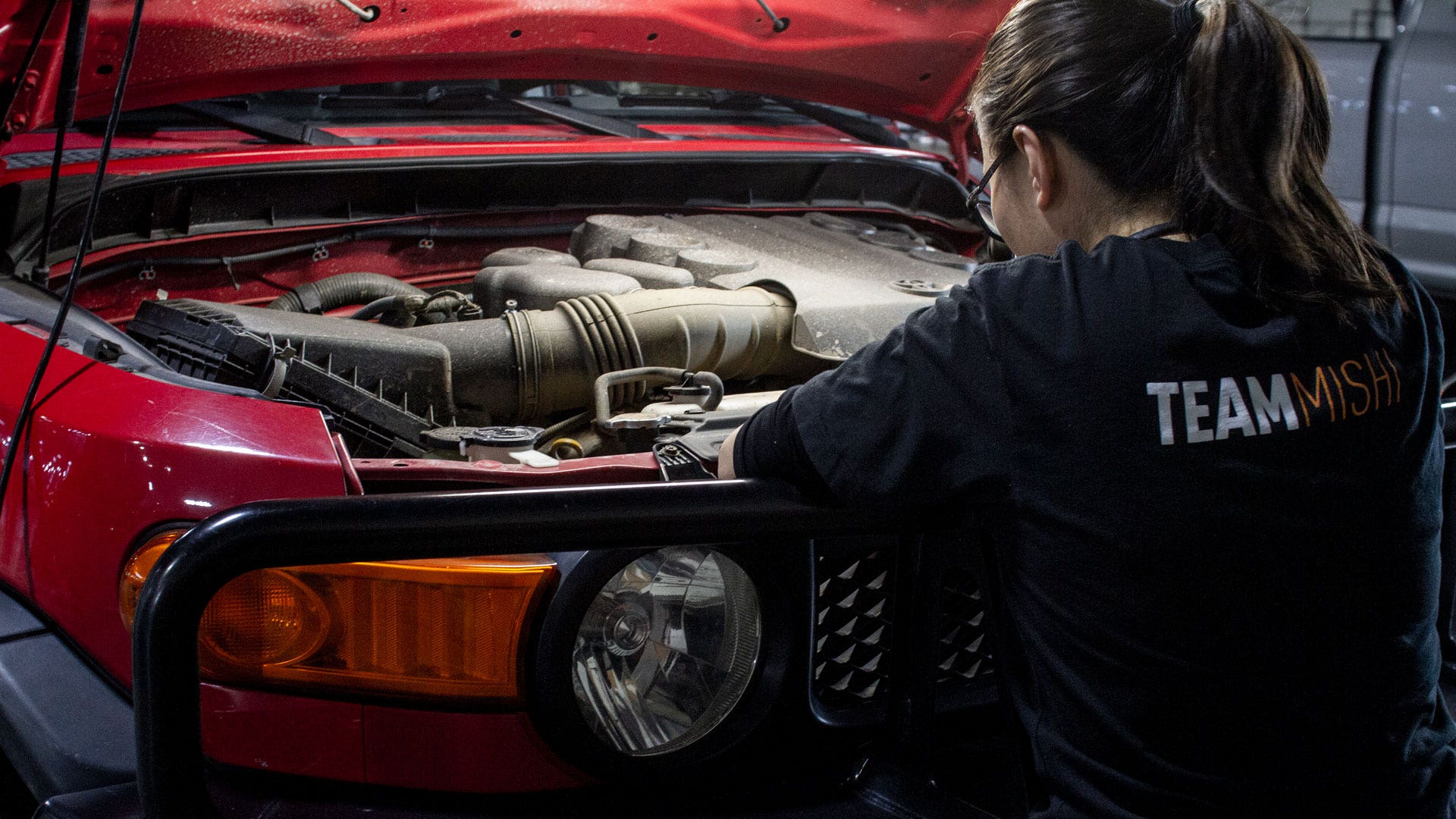 Cooling a Cult Icon - Radiator R&D, Part 1: Stock Review
2007-2014 Toyota FJ Cruiser Performance Radiator
The Toyota FJ Cruiser has become something of a cult icon in the off-roading community. Chances are, if you find somebody in your area who owns an FJ, they know three other FJ owners, and they all hit the trails together on the weekend.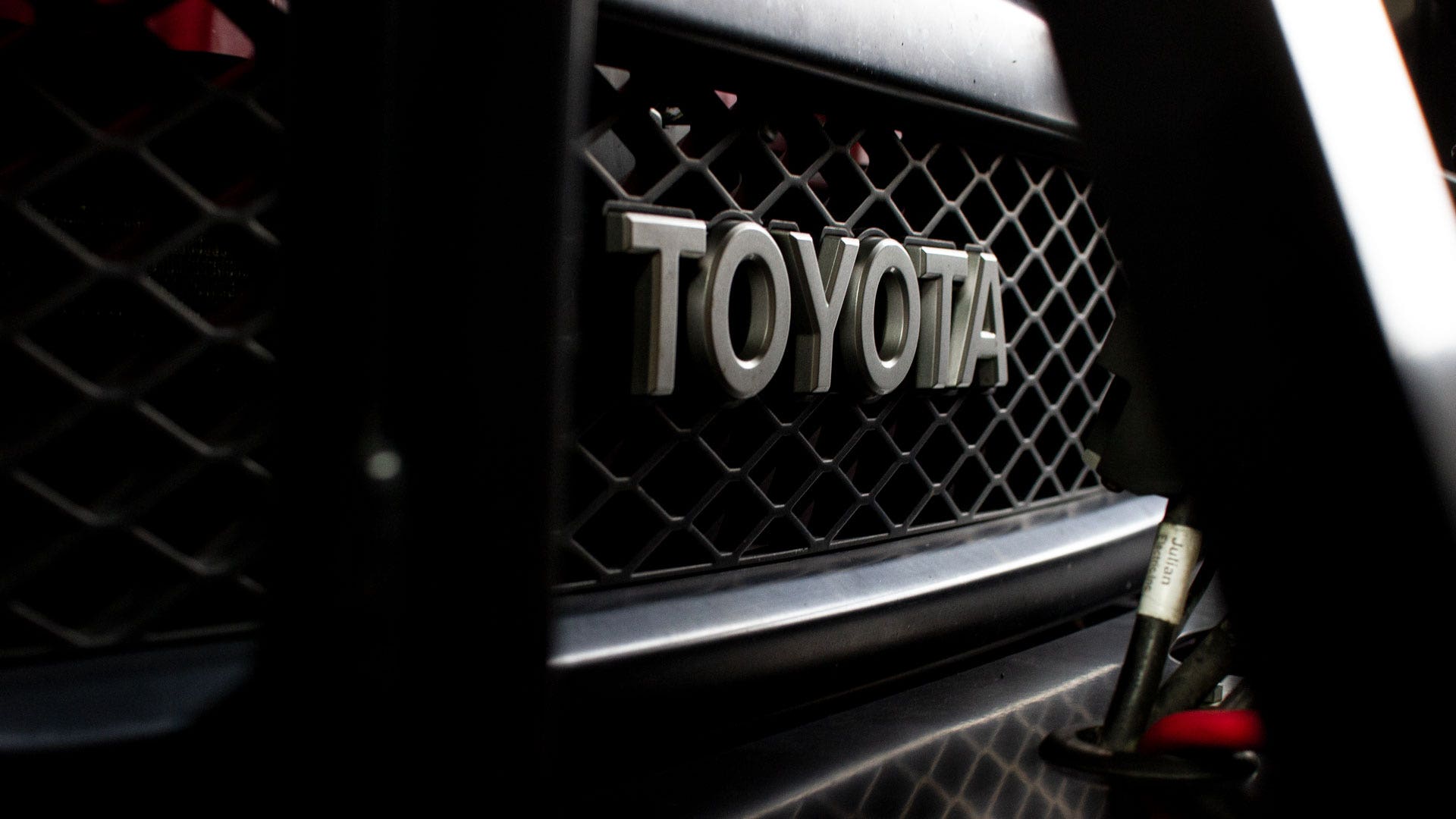 Though their owners will likely never admit it, the FJ Cruiser shares much of its lineage with the equally iconic Jeep Wrangler. Like the Wrangler, the FJ evolved from a rugged military utility vehicle designed to withstand the rigors of war. But in true Toyota fashion, the FJ Cruiser, and its predecessors, were built to outlive a war and a nuclear apocalypse. Like its Hilux cousin, the 2007-2014 FJ Cruiser is nearly indestructible; but even Toyota had to make concessions to keep the FJ Cruiser affordable to the masses.
One of those concessions was the use of plastic for the end tanks of the radiator. Unfortunately, even Toyota can't over-engineer the fragility out of 13-year-old plastic. Luckily, we here at Mishimoto have been working on an all-aluminum replacement that's as apocalypse-proof as the FJ Cruiser.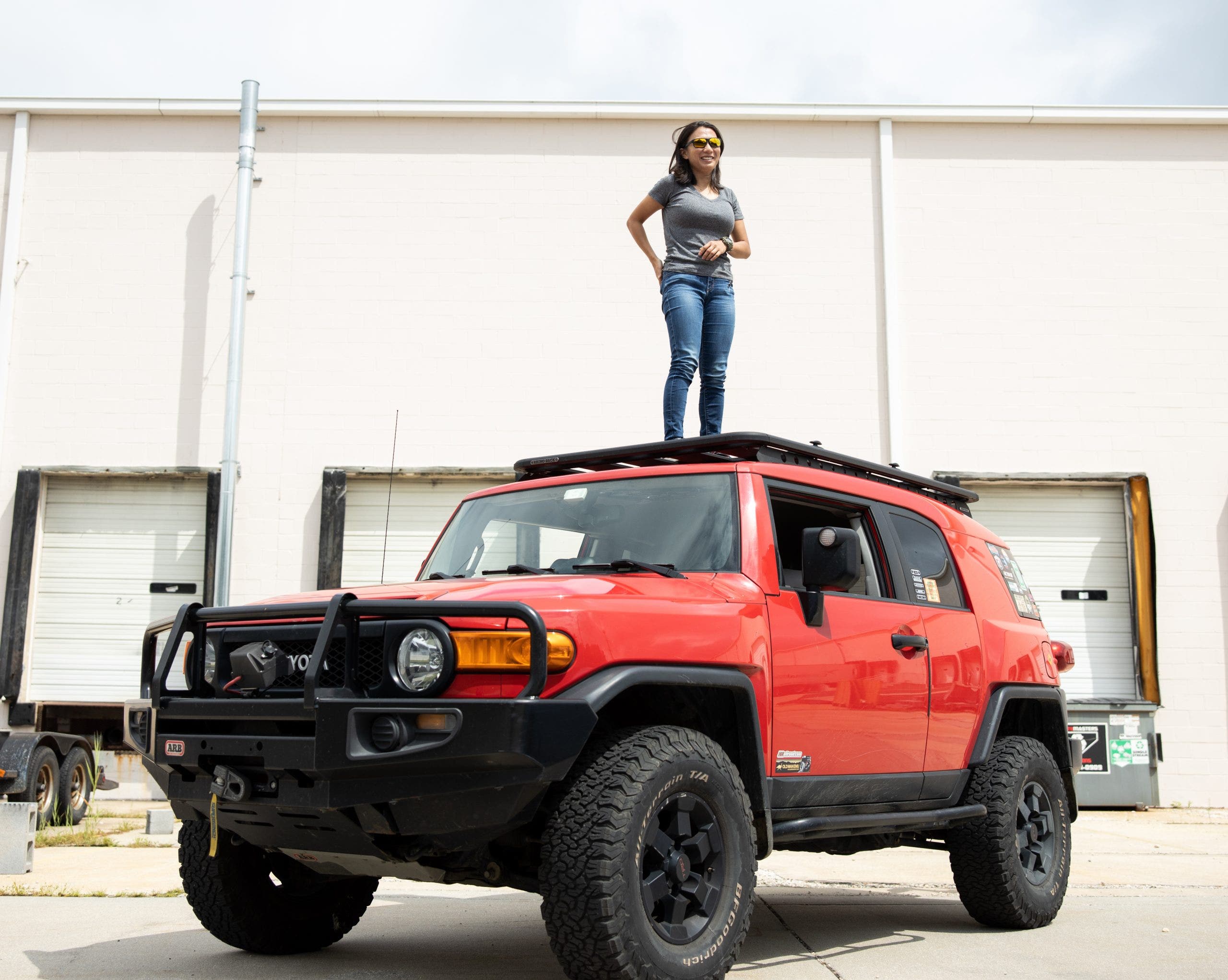 To start developing our radiator, we needed a volunteer vehicle. We didn't have to look far, though, because the engineer for the project, Ye, happens to own an FJ Cruiser. So, Ye pulled into our R&D facility and began disassembling her FJ. A few minutes later, the radiator was out and ready to examine.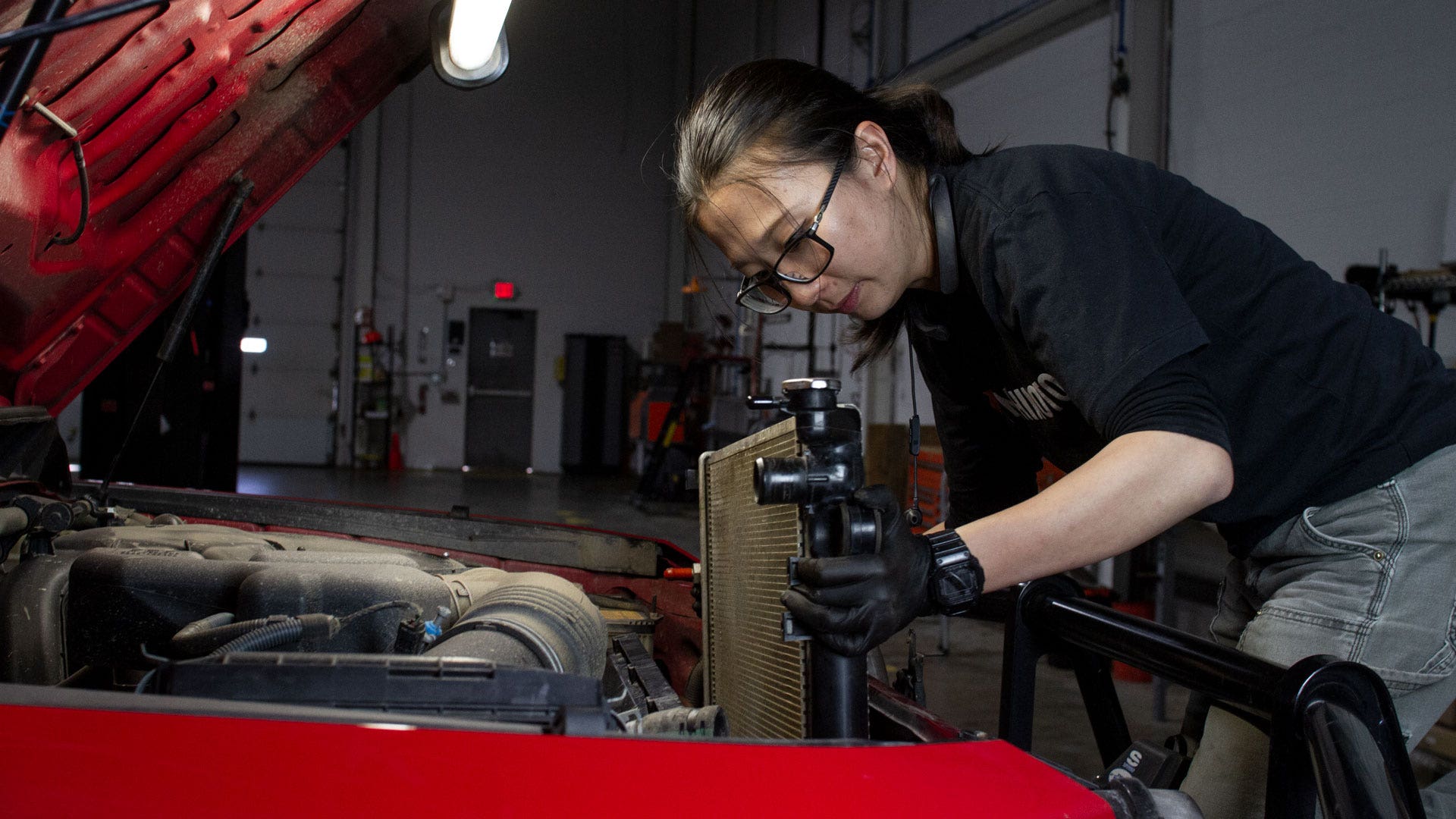 Overall, the FJ's radiator isn't much different than any other radiator we've designed. It uses plastic end tanks with a few molded mounting points for the fan shroud and an internal transmission cooler. The only odd part of the radiator is the mounting system, which is four rings on either side of the radiator. These rings capture four rubber bushings that isolate the radiator from vibration and body movement.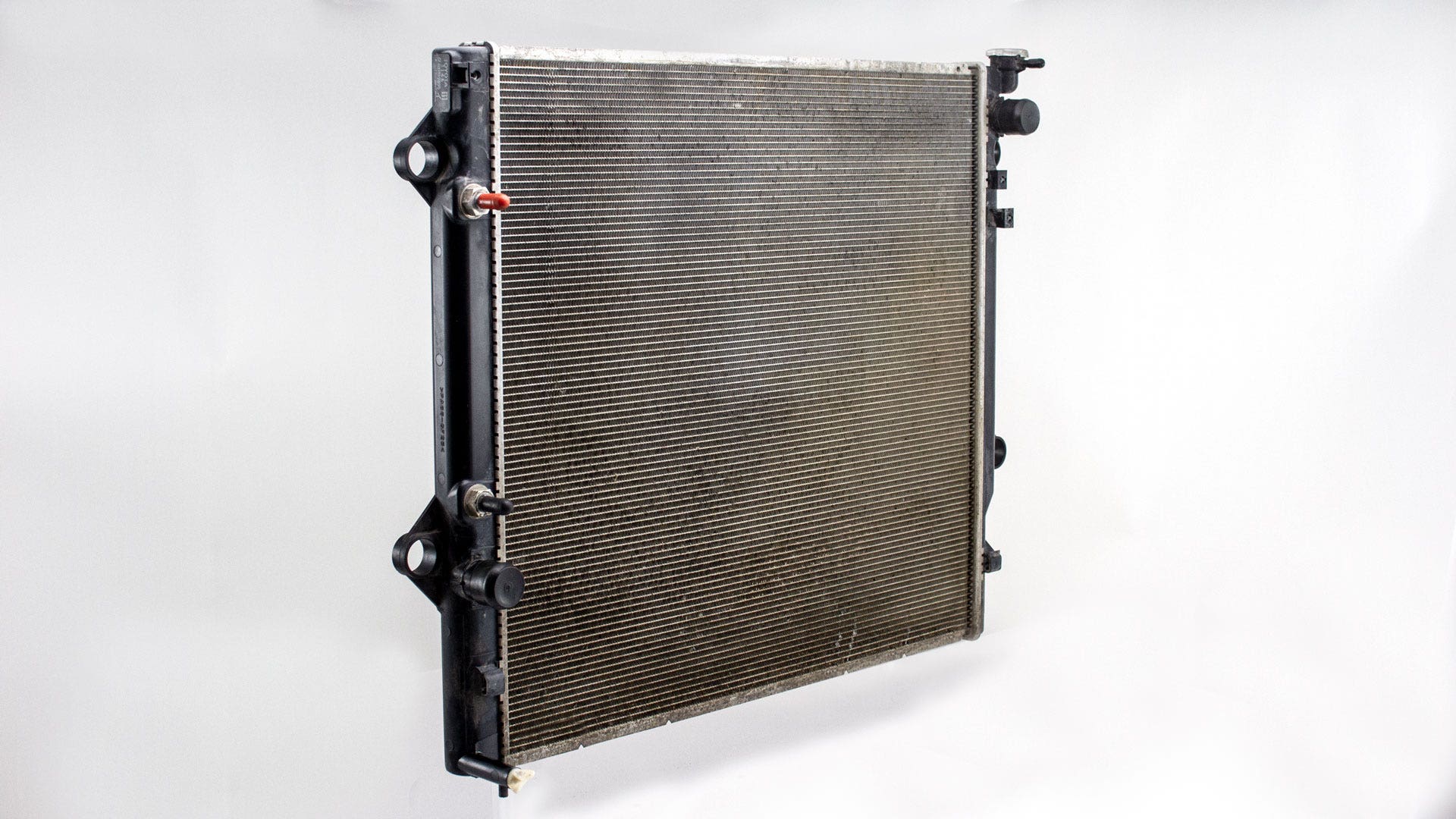 To ensure our aluminum replacement radiator fits like stock, Ye broke out our 3D scanner and created an exact digital model of the FJ radiator.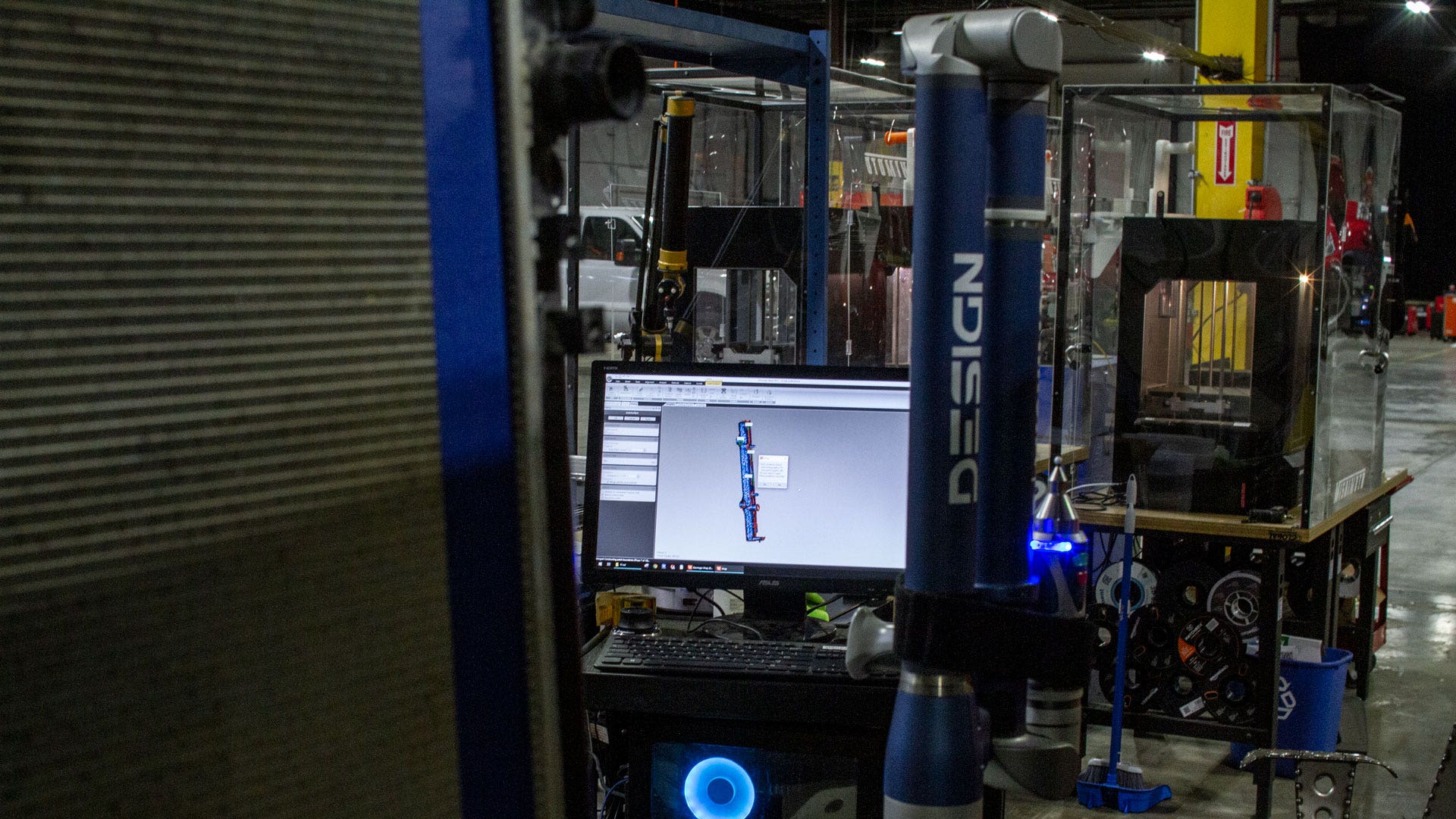 In the next post, we'll turn that digital model into a prototype to test fit on the FJ Cruiser. If all goes well, we'll then create a production sample before kicking off the pre-sale. So, keep an eye out for the next post, and as always, let us know what you think!
2007-2014 Toyota FJ Cruiser Performance Radiator
Thanks for reading,
-Steve