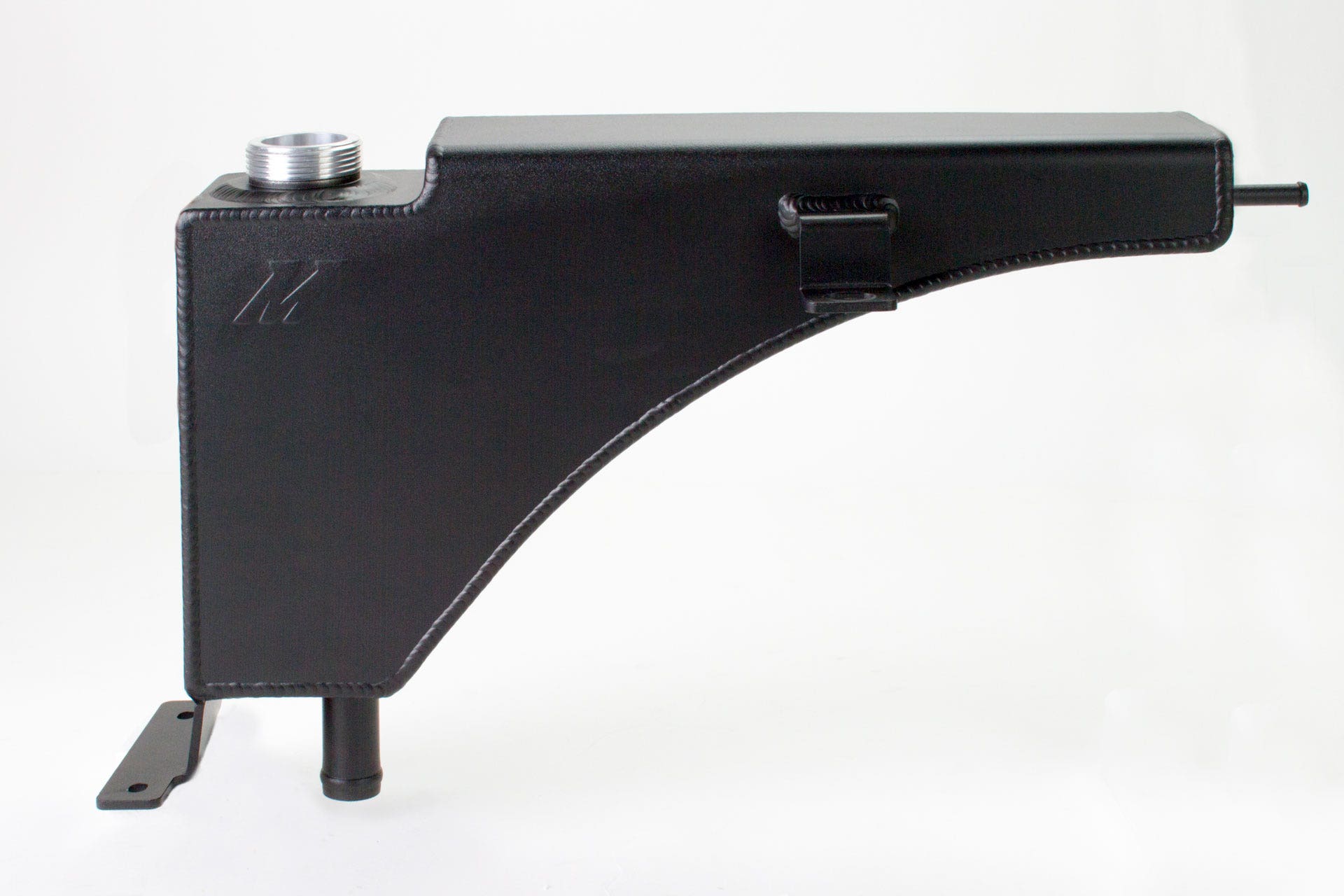 A Decade Under the Hood - Aluminum Expansion Tank R&D, Part 2: Production
It's been over a decade since the last 1999-2003 7.3L Powerstroke rolled off the assembly line. A lot can happen to a vehicle in that much time. And, if you're like many 7.3L Powerstroke owners, you've been through more than one degas tank. Over time, the stock plastic tank becomes brittle and cloudy, making it prone to leaks and impossible to see the coolant level. Luckily, Mishimoto has a solution that will look and function in 15 years just as well as it does today.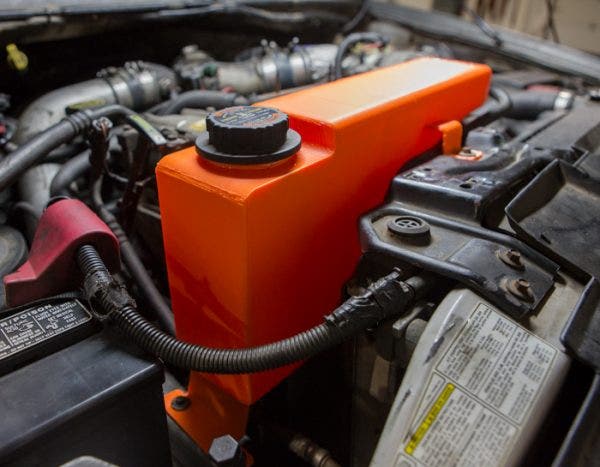 When we last saw our 7.3L Powerstroke degas tank, we had a sleek design that fit perfectly in the engine bay, but it was formed from bright-orange plastic. Eager to banish as much plastic from the truck as possible, we began our production sample. You would think that after hundreds of projects and thousands of samples, we'd be less excited about seeing our designs finished in metal. But, like N64 Kid on Christmas (Google it, you won't be disappointed), we held back no enthusiasm when our production sample arrived.
After about 30 minutes, our degas tank was installed on the 7.3L. It may not look like much outside of the truck, but simplicity is often the quickest path to a great design, and that philosophy holds true for this tank.
The test fitting of our production sample is complete, and so is this project. But there's one more step before launch. This 1999-2003 Ford Powerstroke aluminum degas tank is now available on pre-sale. This is your chance to make your cooling system stronger and better looking at a deep discount. Keep your 7.3L running strong for another decade or more.
Thanks for reading,
-Steve