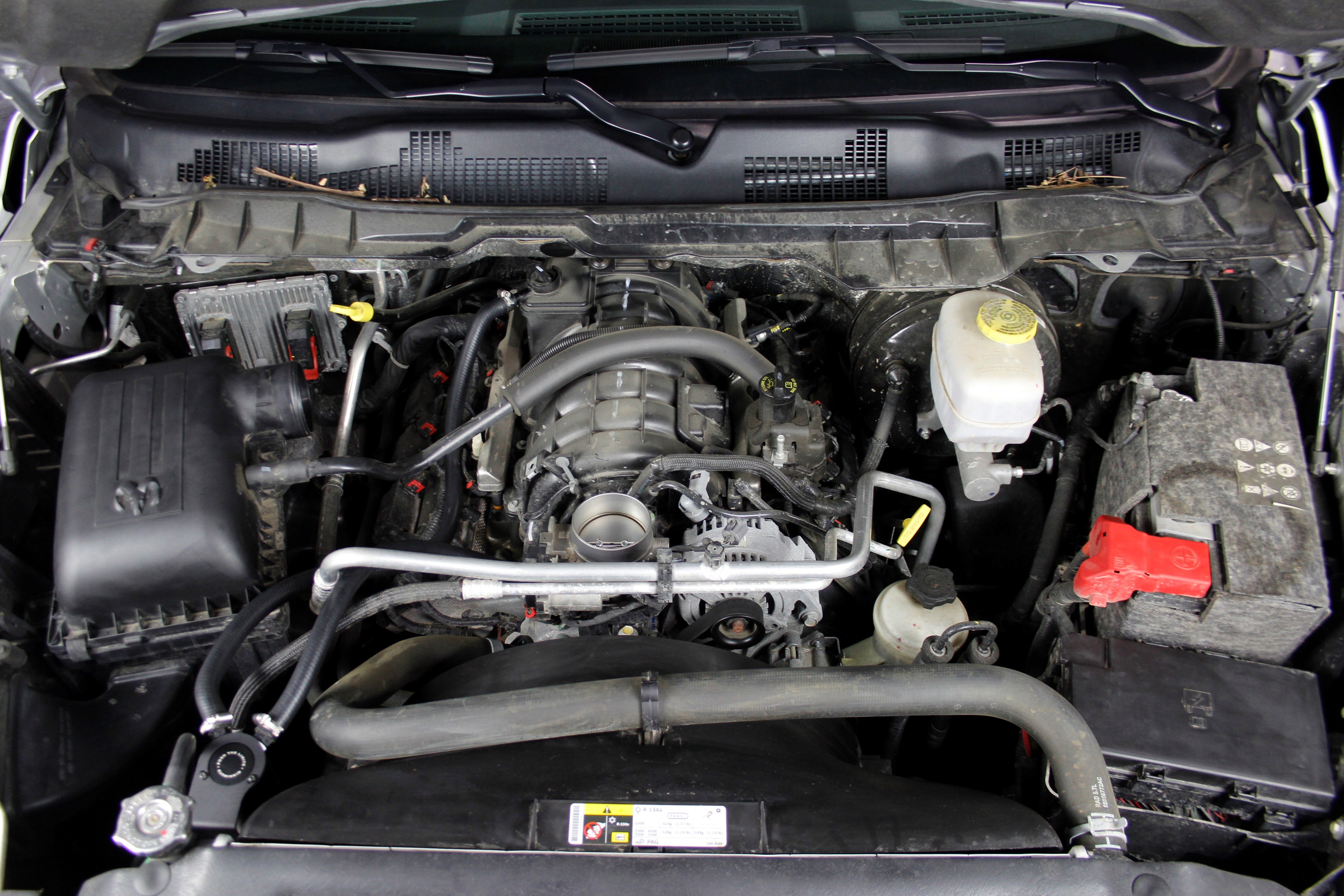 Blow-By Verified - Oil Catch Can R&D, Part 2: The New Kit!
Function and utility often outweigh aesthetics, and our engineering department has paid particular attention to the two while creating the baffled oil catch can kit for the 2009 Dodge Ram 5.7L V8 Hemi. Your Ram works hard for you, so it's only natural to want to take as much care of your pride and joy as you can to keep it running at its best.
We already know that this truck can use some TLC when it comes to the amount of blow-by the Hemi produces. If you need a refresher, in only 1,000 miles, we caught nearly 50ml of content, which is on the high side of tests performed on other applications. It was clear that our can was working, but there was one problem - our original two-ounce can just wouldn't cut it. You'd have to empty the can several times before you're even due for an oil change. That's an inconvenience we don't want you to experience, so we came up with a solution.
Pictured above is our can, doubled in size and capacity. The can's internals are the exact same, just in a bigger, 4-ounce can. Despite the size increase, its slim figure still allows for options when working within the confines of an engine bay. With this decision, we also had to pay attention to the bracket. Our engineer upgraded the thickness of the bracket to three millimeters, which is denser than what you saw in the previous prototype and is very beefy for what is being supported. It was also modified for a cleaner look and easier fit in the mounting location.
Here's a look at how the finalized bracket and sizing settle into the engine bay: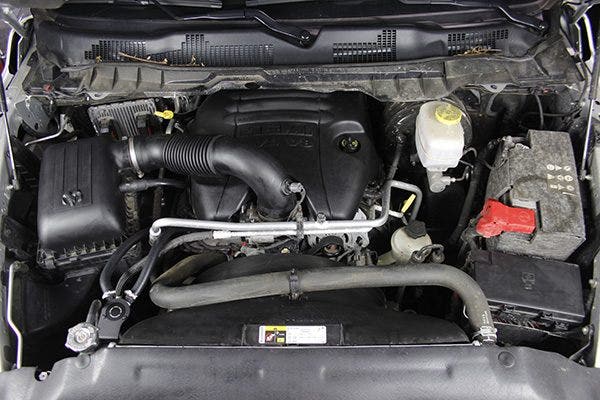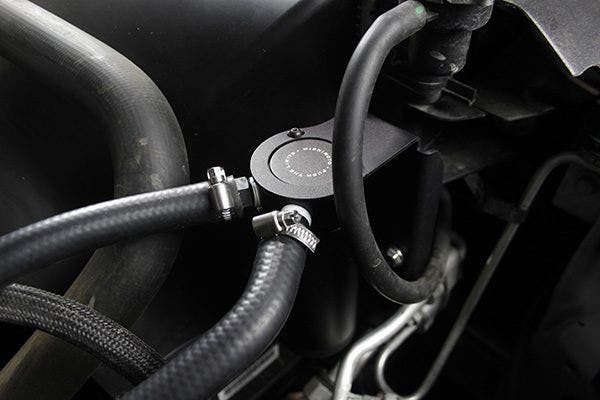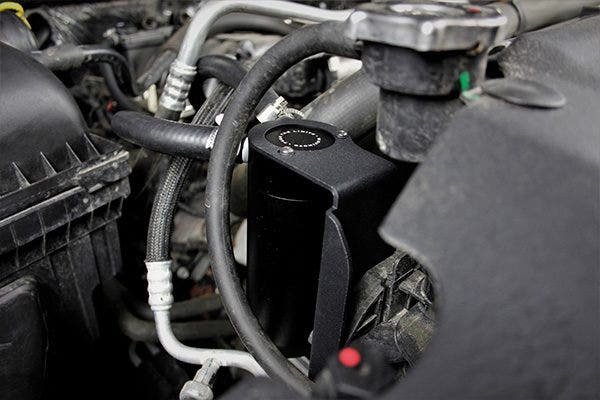 This catch can kit has ample space for installation, easy access for can servicing, and clears all nearby engine components. The bracket will mount on the radiator support, which has proven to be a very sturdy location on our shop Ram. Thousands of miles have been put on this truck and there are no signs of foreseeable issues.
Now that we know the final product works and will protect your engine, it's time for us to give you a chance to get your hands on it. Within the next few days, we will make the pre-sale live for you to purchase this kit at a discounted rate you won't be able to find anywhere else on the market. Stay tuned for that update. Thanks for reading!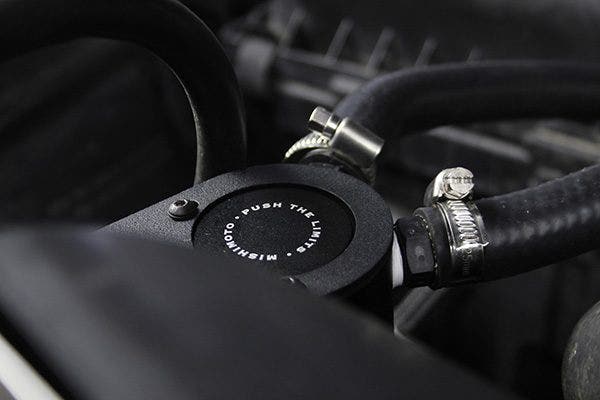 -Diamaan