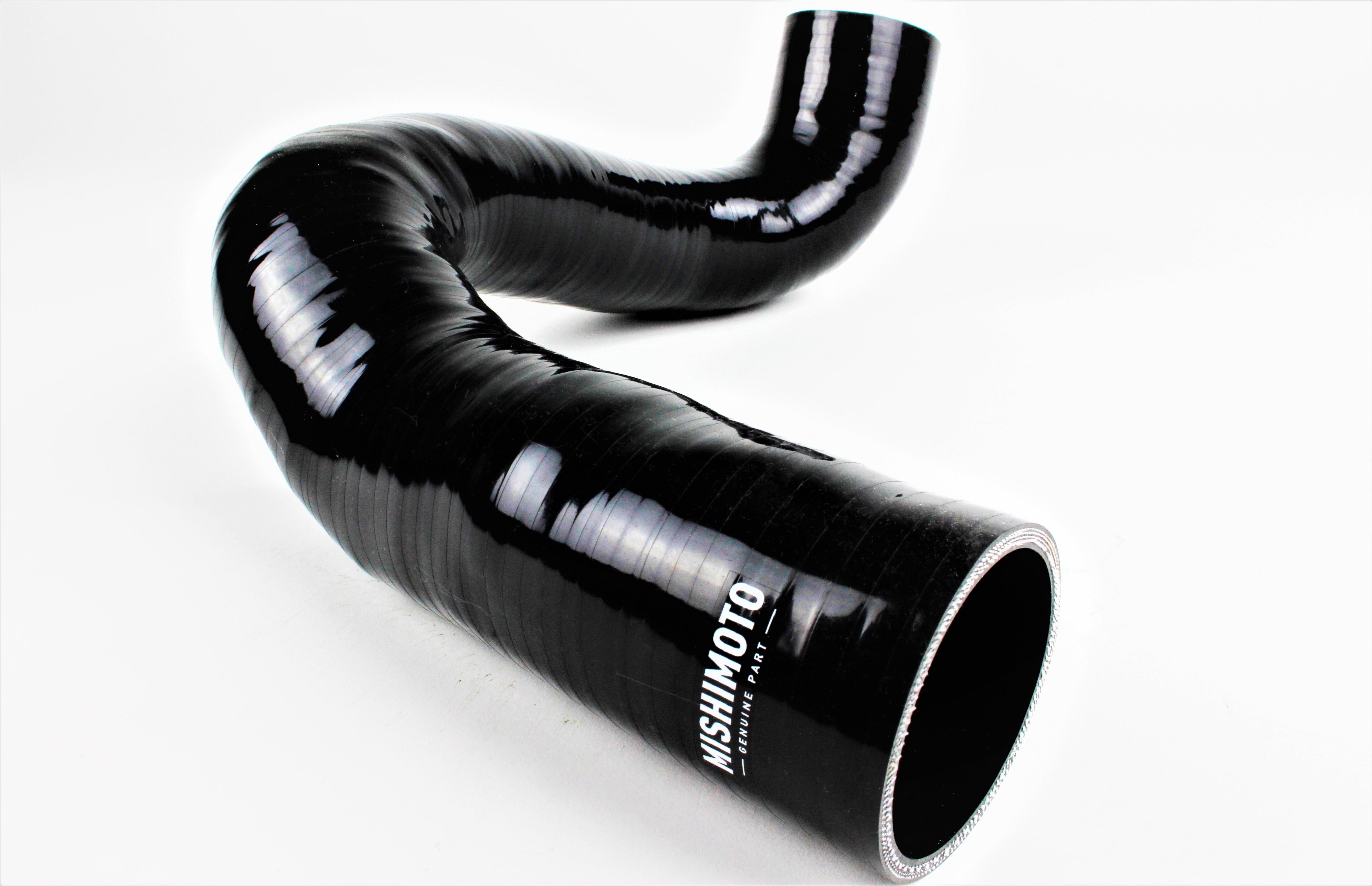 Completing the Package - Intercooler Piping R&D, Part 1: Already Halfway There
The 2013+ Focus ST begs for more power. While it isn't the easiest thing to accomplish, our engineers are here to help give you quality parts that will help push your ST to and over the edge of high performance. As our release for our Performance Intercooler sits on the horizon, there's no better time than the second official day of summer "17 to tell you Focus ST enthusiasts that we are also developing upgraded intercooler piping to compliment it, because, why stop there?
First, just by looking at the stock system, we knew we could make some significant improvements. All along visible areas of the pipe, there are few consistent paths of smooth airflow. There are size reductions, accordion-type sections and overall small piping that we know we can improve upon. The easiest and quickest way to materialize the ideas in our engineer's head is with the use of our 3D printer.
The next step was to design everything in a drafting program and use our 3D printer to create some scale models of the design for test fitment. We wouldn't be able to do any dyno testing on them as the printed filament used won't stand up to the heat, but it will give us an idea of what changes must be made regarding fitment, should the need arise. Using a 3D printer saves us a lot of headache and engineering time since we don't have to go through the painstakingly long process of making actual metal pipes from scratch. That can be time consuming, especially if a dimension is off by even a tiny bit.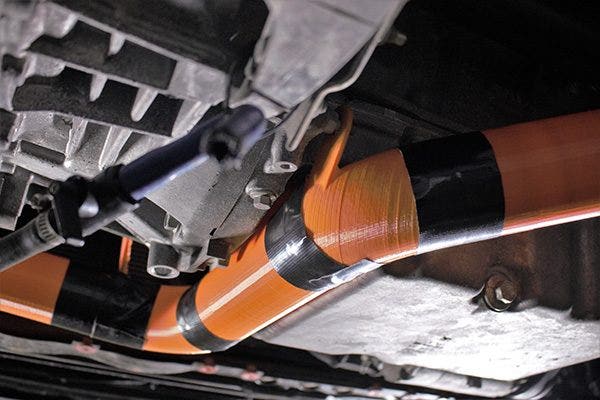 These 3D parts are printed in a matter of hours, and if something doesn't print correctly, or needs to be adjusted (which, in our R&D facility, doesn't happen often), it's only a matter of a few extra hours to get the part redesigned or re-printed before it's ready to go. It's the closest we can get without having a production level, testable part manufactured. We need to be sure everything is as spot-on as possible, from the bracketry, to the pipe angle, and orientation before we dive head-first into a fully manufactured part.
Below, you can see how our 3D hot side pipe fits. The sizing is larger overall and clears everything in its path. Since we can't print the entire pipe in once piece, it had to be made in sections and pieced together. This gives us a general idea of how things will fit, and we'll be able to catch any glaring issues before the designs get made into the real thing.
Rather than give everything away in the first post, I'll show you how these pipes performed, what the final prototypes look like and how they look on a 2013 Focus ST.  I can tell you that these pipes will fit both the factory intercooler for all current model years of the ST and our performance intercooler. Stay tuned for more!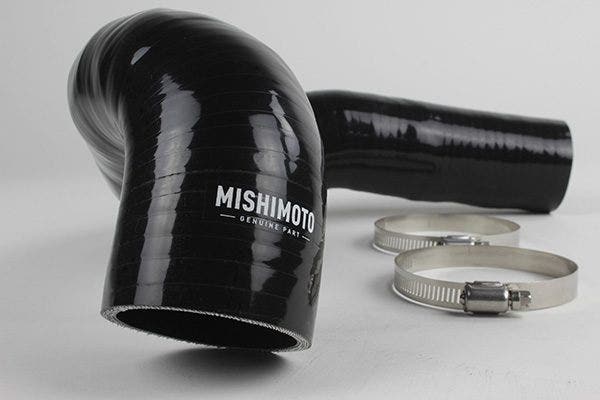 -Diamaan