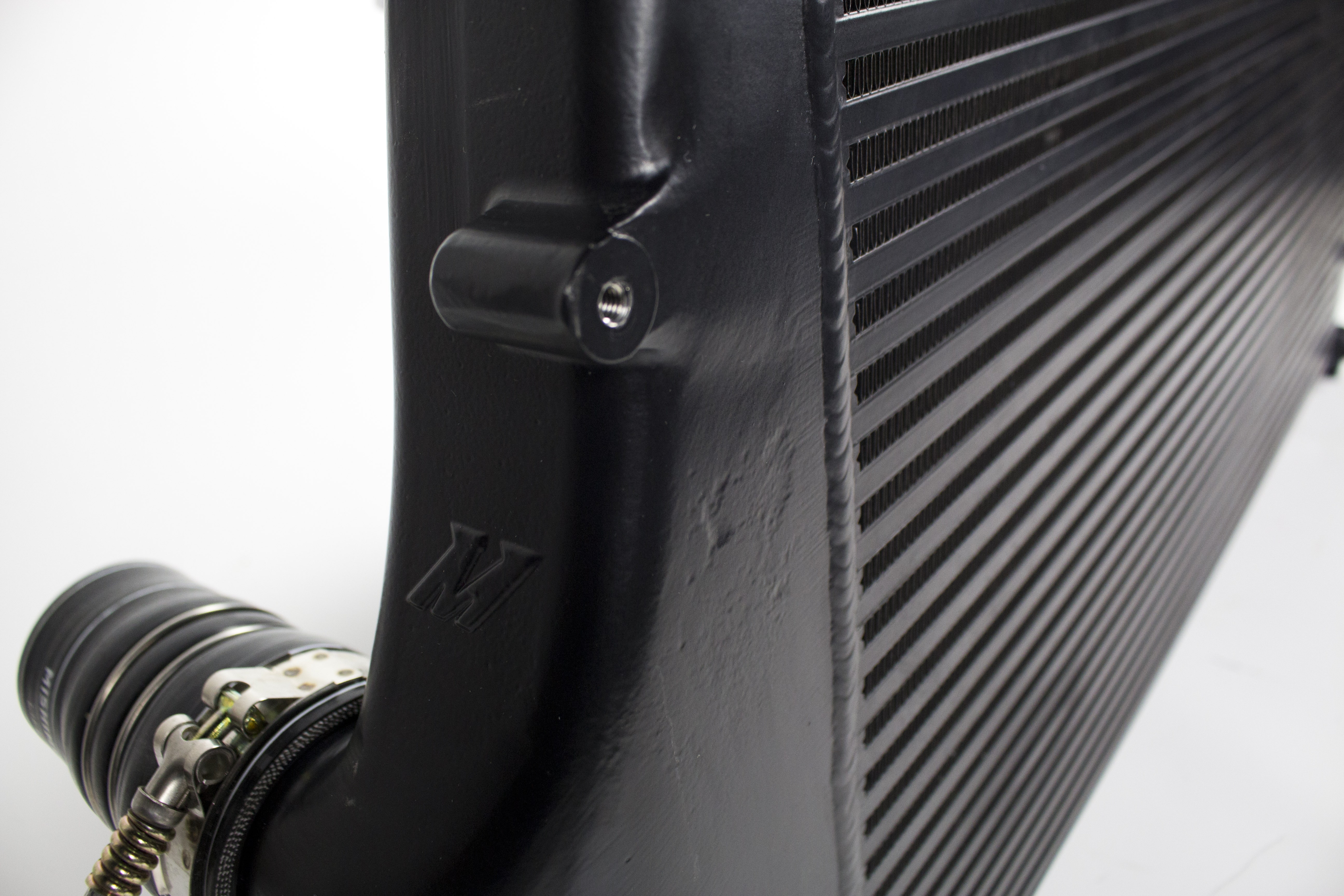 Cooling is Coming- Nissan Titan XD Intercooler, Part 2: Final Prototype
Preparation is an elusive concept. No matter how much time you spend getting ready, you find yourself at the event remembering everything you did not bring. Perhaps this applies more to me, the least prepared individual of all. I constantly find myself in situations where if I had prepared, I could have been ahead of the eight-ball rather than feeling like it was tumbling down a hill after me. For instance, I once showed up to a track day without a tire pressure gauge, rookie mistake. Since then, I have learned the merits of taking some extra time to be prepared.
The Titan XD is no different. The truck is relatively new, so many won't choose to modify it just yet, but we have a feeling that the XD has big things in its future. That is why we decided to be prepared with our intercooler.
In our last post, with the help of our 3-D printed prototype, we confirmed fitment of our intercooler design for the Titan XD. Since then, we have completed a functional prototype to install on the Titan for some road testing.
The black intercooler looks very stealthy in the Titan's engine bay, to the point where we nearly miss it. This beast is well camouflaged and lurks just in front of our Titan XD radiator. But, if you don't want the radiator to steal the show, the intercooler is available in silver as well.
We think the Titan is a great platform to build on, and modified trucks will need cooling capacity to support the various upgrades and tunes down the road. That's where we come in. The Mishimoto intercooler features a 42% increase in core volume over stock and a 45% increase in external fin surface area. The inlet and outlet diameter are 64mm, 10mm larger the factory unit.
So go forth and modify, we have your back with a whole line of cooling!
Pre-Sale!
With production of this intercooler coming to a close, the pre-sale will be wrapping up soon. Take a look at our Titan XD intercooler pre-sale, and let us know if you have any questions.
As always, thanks for reading!
-Sara