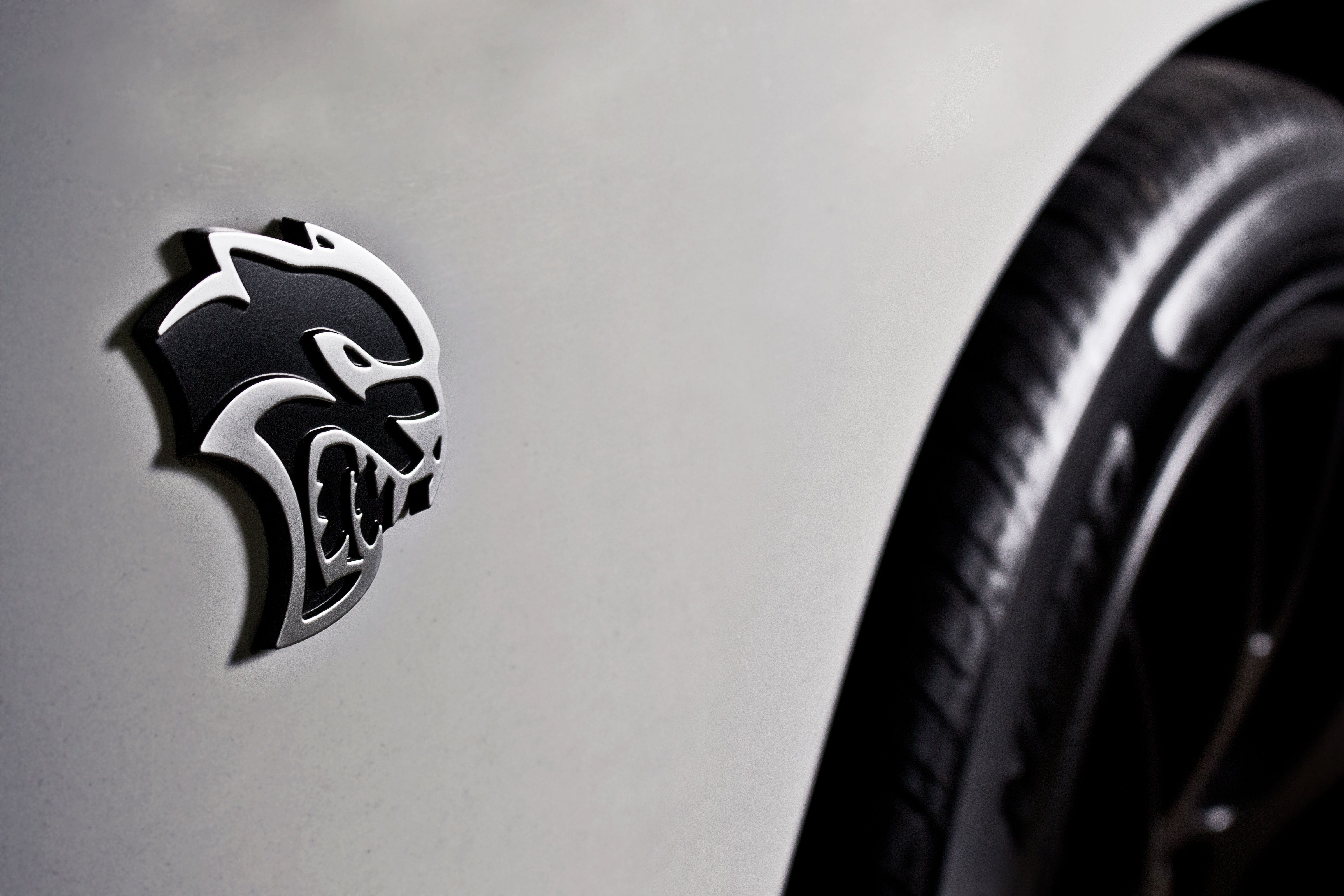 One Cool Hellcat - Aluminum Radiator R&D, Part 1: Design and Test Fit
Posted:
September 26, 2016
Usually, when I write about our products here at Mishimoto, I'm looking for the underlying meaning behind driving.  Our performance intakes don't just let more air into your engine; they let it breathe as fast as you do when you're pushing the car to its limits.  Our oil coolers don't just keep oil cooler; they give you the confidence to shift a little later, to push the throttle a little harder.  Our products aren't just about what they do or how they do it; they're about possibilities and living a little faster than everybody else.  This time, however, my job is a bit simpler.  This time, I'm writing about our Dodge Charger Hellcat aluminum radiator and the point is clear: it doesn't blow up.
A Not-So-Peaceful Mind
You see, about a year ago, Dodge released a factory service bulletin (FSB) for "intermittent coolant weepage from upper radiator hose or radiator."  Yet, if you search the forums or talk to people who have had this issue, the stories vary.  Some report smelling coolant every now and then.  For an unlucky few, the end tank of the radiator separates at high RPM, emptying the engine of coolant and stranding the driver.
While this FSB only applies to a select set of radiators, eventually, most plastic radiator end tanks will crack.  Furthermore, vehicle owners are not notified of FSB's, so you won't know if your radiator is affected until you start having problems.  Either way, it's not an issue you want to be worrying about when you're trying to use all 707 horsepower at your disposal.  Luckily, Mishimoto is developing an option to put your mind at ease.
An Extra Hellish Cat
To begin developing our aluminum replacement radiator, we looked to the SEMA data for the Hellcat. We don't always have the opportunity to buy or bring in vehicles to gather measurements and fitment data.  When this is the case, we rely on SEMA data.  SEMA data is a database of manufacturer specs and information that we can use to build accurate prototypes.  Our engineers then use 3D-drawing software to create a model for our samples to be made from.  Once we have a production sample, we can begin test-fitting on volunteer cars.  For this project, we were able to borrow this bad-ass, 800-plus-wheel-horsepower 2015 Charger Hellcat from our friends over at ID Motorsports.
Once we had the car in our development facility, we began tearing down the front end and fitting our sample radiator. From our market research and others' experiences, we knew that space would be tight, but as we got deeper into this Hellcat, we learned that "tight" was an understatement.  We were hoping there would be a little room for us to make a larger radiator but it didn't look like that was going to happen. At this point, I had to put down the camera and lend a hand extracting the radiator from the parfait of heat exchangers under the front bumper of the Hellcat, so I apologize for the lack of disassembled pictures.
After we removed the OEM radiator and installed our Mishimoto aluminum radiator, we took this monster out onto the highway to get some temperature data.  After about 20 minutes of steady highway driving (and resisting the temptation to push the throttle a little harder), we returned to the shop to swap back in the OEM radiator and repeat the process.  Another 20-minute cruise later, we had our final data ready to crunch.  Given the size and airflow restrictions inherent with the placement of the OEM radiator, we weren't expecting a huge increase in performance.
The results were as we expected, with performance matching that of the OEM radiator.  Dodge has definitely created one efficient radiator.  After all, this particular Hellcat is regularly pushing more than 800 horsepower to the wheels and has never seen an overheating issue.  However, we always start a project with the goal of solving a problem.  If you compare the end tanks of the Mishimoto radiator to the OEM plastic and crimped end tanks, I think you'll see we've reached that goal.
You definitely won't have to worry about these end tanks separating or cracking and dumping coolant all over the road. Combine top quality with our lifetime warranty and your peace of mind should be restored to use all of that 707 horsepower.  But what's even better than peace of mind? Performance.  While this radiator will be a preventative upgrade for the Hellcat, it will be a massive capacity upgrade for a variety of other Dodge and Chrysler vehicles.  We're confident that this radiator will greatly improve the cooling system's performance on these vehicles;  but before we can release this radiator, we need your help!
Coming up: You can help
Now that we've confirmed fitment for the Hellcat and are sure that our radiator will perform up to the highest standards, we'll be pushing this beauty to production! But that's not all that's happening.  In fact, we need your help! We're looking for a few vehicles to test fit this radiator on. Participants will be rewarded with either a $50 Amazon.com gift card or a production version of this radiator for their vehicle.
So, if you own, or know anybody who owns one of the following vehicles in the Delaware region, please let us know here or by contacting us!
R&D Vehicles Needed
2005-2012 Chrysler 300C or 300 SRT
2005-2008 Dodge Magnum R/T or SRT
2006-2015 Dodge Charger R/T or SRT
2008-2015 Dodge Challenger R/T or SRT
Thanks for reading!
 -Steve