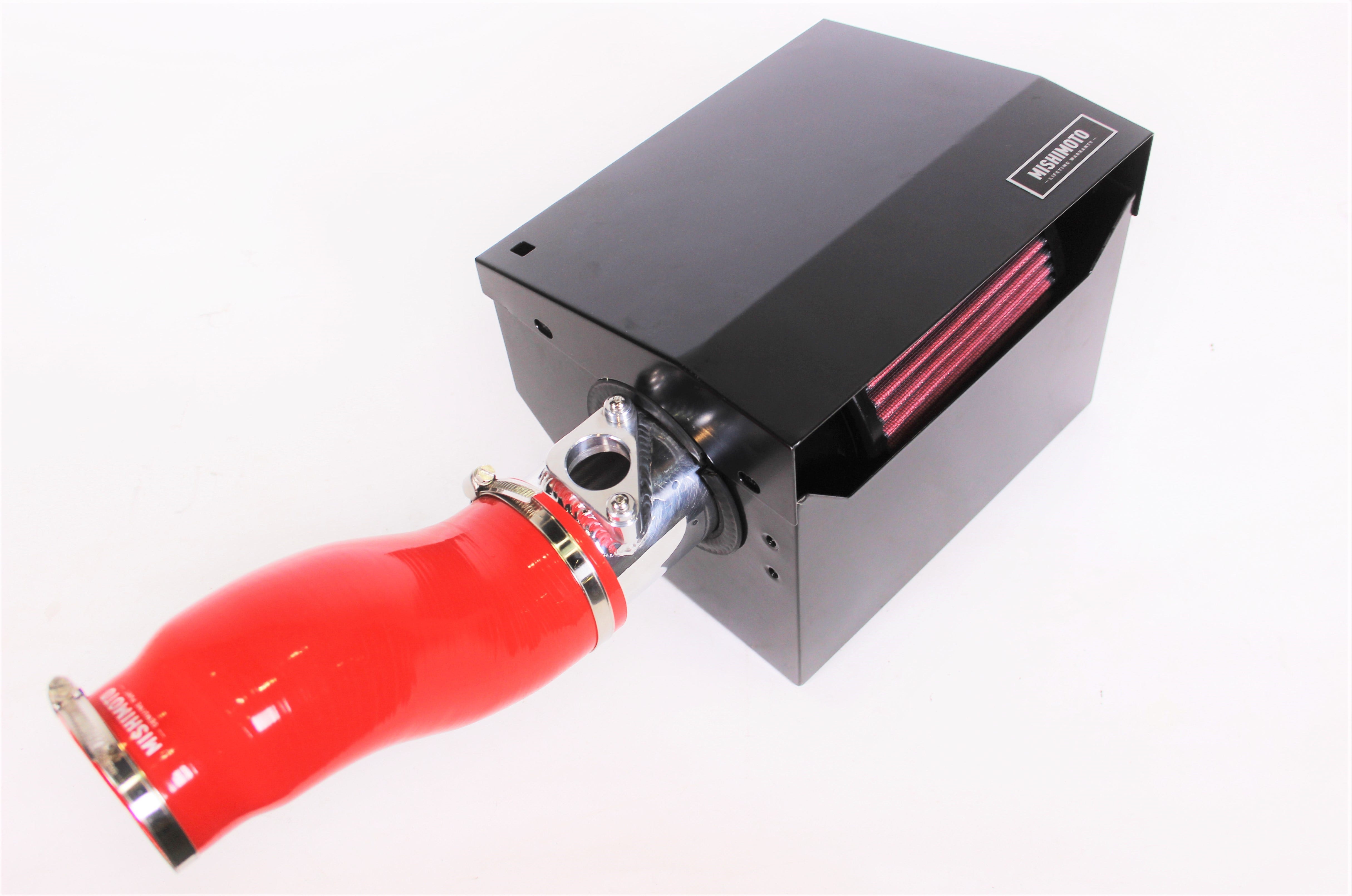 The Civic Has Boost! - Intake R&D, Part 4: Prototype Kit Components
We finally have all our prototype 2016 Honda Civic parts together for this kit. Let's briefly examine everything we have so far, starting with the airbox.
As we discussed in the last post, we wanted to utilize the stock air inlet as much as possible, which is why we kept an opening at the top of the airbox. The remainder of the filter enclosure is protected within the physical box, to help keep out heat. The opening on the box where the mass airflow (MAF) sensor housing sits will be lined with weather stripping not only to prevent debris from getting inside, but also to secure the housing in place and absorb any flex resulting from engine torque.
The MAF housing looks really sharp! The cuts and edges on this piece are super clean, even though this is just a prototype unit. The MAF sensor will plug right into this unit. Check it out below!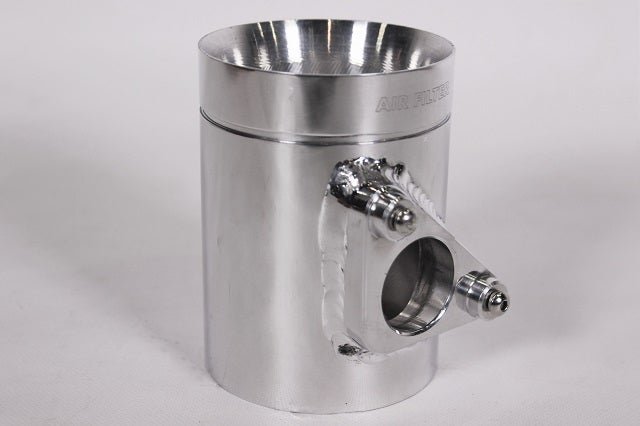 Prototype MAF housing for the 2016 Civic intake
This prototype isn't painted yet; the final version will be powder-coated black. Painted or not, this piece looks really great. Some nice features stand out on this simple piece, including the laser-engraved "AIR FILTER" at the top and the ever-so-slight venturi-style air inlet. A venturi-style inlet is a common feature on intake manifolds and throttle bodies. It simply means that the small, tapered opening at the entrance where air gets sucked in helps to increase velocity.
These awesome silicone hoses are reinforced with steel wire to prevent misshaping under induction. The silicone construction is beneficial when it comes to preventing heat-soak whereas an aluminum piece would pick up a bit more heat due to its proximity to the turbo and radiator.
Let's check out more cool shots of the kit!
That just about does it for the majority of the R&D on this intake. The last thing we need to do before officially kicking off production is to confirm fitment on our 2016 1.5L T Civic loaner. Below is a shot of the entire kit, including mounting hardware and brackets.
.
The silicone intake hose will not only come in red. Just like our Mishimoto Civic 1.5 L T Catch Can, we will offer the color options of red, blue and black. Also remember the MAF housing will come powder-coated black instead of the polished pictured above. Once we make sure everything fits perfectly, we can move forward!
Thanks for reading!
-Diamaan