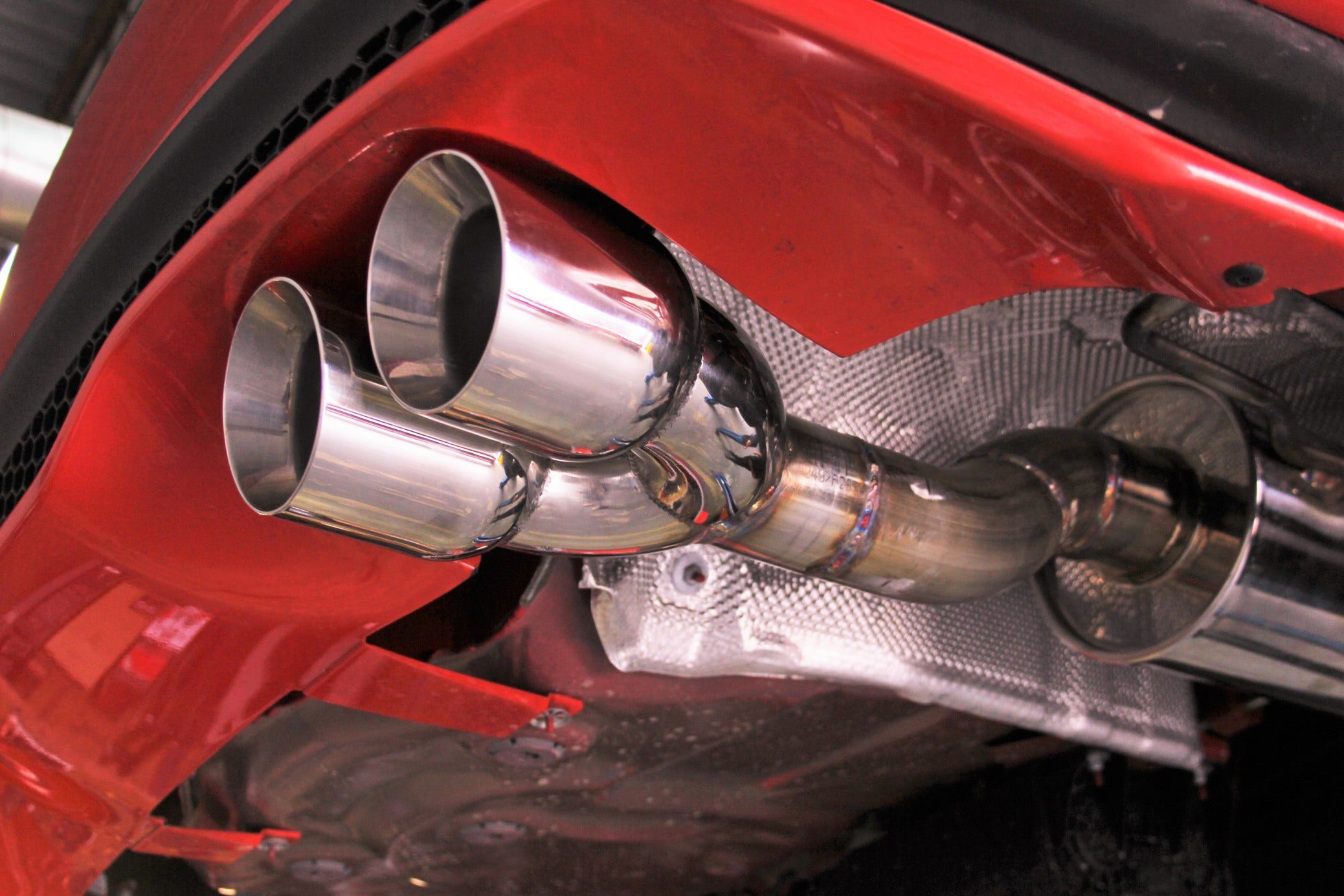 Turn Up the Volume - Cat-Back Exhaust R&D, Part 4: Final Prototype
It has been quite a while since our last update, and we are glad to be wrapping up this project! One of the reasons for this delay is that, based on your feedback, we have decided to add a few more options for this exhaust system.
You might remember from a previous post, that our engineers enjoyed the louder sound of our non-resonated exhaust after having listened to both the resonated and non-resonated versions. Since there were no improvements in horsepower with either option, we based our decision to create the exhaust on sound only.
To refresh your memory, here are some photos of the resonated and non-resonated sections of the exhaust. Aside from this small difference, the rest of the exhaust layout is the same.
We have decided to release a resonated exhaust for those who want more noise from their Fiesta, but not quite as much as the non-resonated version. We know how much Fiesta ST owners enjoy customization, so not only do you get to choose a resonated or non-resonated exhaust, but you will also have several color options: polished, titanium, and black tips for the Fiesta ST exhaust. Stay tuned for more photos of the various tips, and happy customization everyone!
Coming Up!
The wait is over, it is pre-sale time! In the next few weeks we will be launching a discounted pre-sale for those who have been following our progress here on the forums. Keep an eye out for updates on this, and let us know what you think about our exhaust options!
Thanks for reading!
-Sara