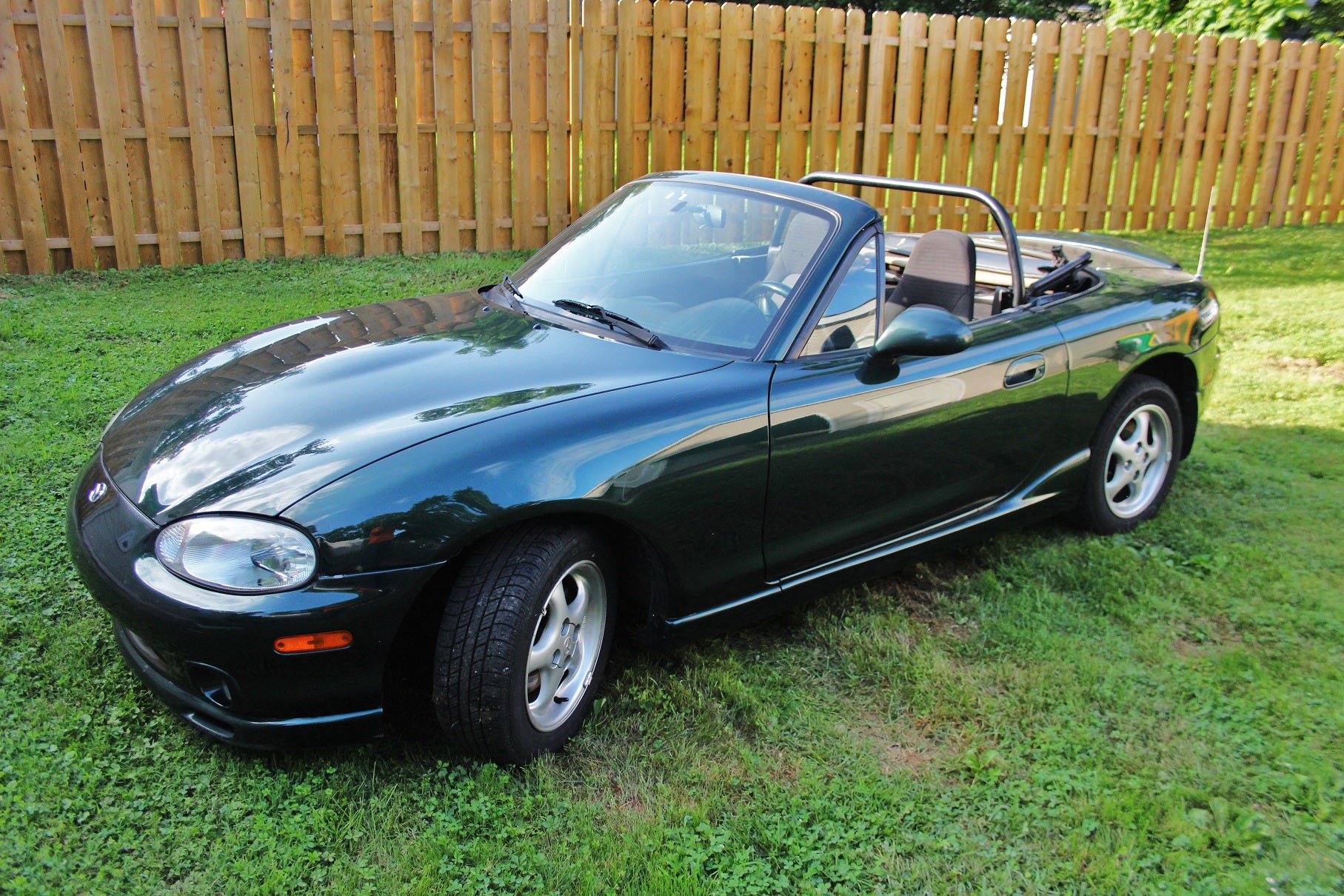 Mazda Miata NB Oil Cooler R&D, Part 4: On-Road Testing
Posted:
December 03, 2015
Interested in picking up our NB Miata oil cooler kit? Check out our discounted pre-sale linked below.
Our idle warmup provided a nice baseline test to evaluate the benefit of the stock liquid-to-liquid oil cooler. From what we saw in the conditions of our first test, warmup is not greatly affected by this component. In this second portion of product testing, we will be evaluating the impact of this heat exchanger on cooling performance. More importantly, we will be evaluating the cooling benefits of our liquid-to-air cooler.
Testing Plans
Variations
Stock liquid-to-liquid heat exchanger
Mishimoto oil cooler setup
Mishimoto oil cooler setup plus stock liquid-to-liquid heat exchanger
By testing the Mishimoto oil cooler both with and without the stock heat exchanger, we can determine if this piece is helping reduce temperatures, or if the coolant temperatures are causing a rise in oil temperatures. This conclusion will allow our team to decide if the stock cooler should be removed or retained when installing our liquid-to-air system.
Testing Conditions
Oil cooler size: 10-row
Ambient temperature: 80°F-85°F (26.6°C-29.4°C)
Sensors: temperature and pressure
Data collection device: AEM AQ-1
Testing time frame: 180 seconds
Driving conditions: 65 mph, highway cruise
Sandwich plate: non-thermostatic (eliminates variable of opening and closing thermostat)
Yes, we are well aware that this test does not put extreme stress on the cooling system of the NB. This test is being conducted to eliminate as many variables as possible so we can provide an accurate gauge for cooling efficiency.
Testing Equipment
We will be collecting both temperature and pressure data. Temperature data will indicate the performance of our kit, and pressure readings will ensure that this kit is safe on the BP. We anticipate a slight drop in pressure due to the fluid running through the lines and heat exchanger. Assuming this is only a slight drop, there should be no issues in running this kit long-term.
Below is a shot of our inline sensor adapters installed and ready for the sensors.
Once this was tested and proven to be leak free, we hit the road for data collection.
Data Analysis
To provide a baseline for comparison, let's check out the data plot with just the stock heat exchanger in place.
During this run, temperatures slowly elevated on a smooth path before peaking right around 207°F. This is completely safe and not near overheating by any stretch of the imagination. The plot shows a solid baseline for the steady-state temperatures produced by the stock oil cooler.
Next up, we add our liquid-to-air heat exchanger in the mix and run this in conjunction with the stock cooler.
Immediately we can see that temperatures are lower with the Mishimoto system in place. This time we have two plots on the chart. The black line reflects the oil temperature leaving the engine and running to our cooler. The orange line represents the temperature of the fluid leaving the oil cooler and reentering the engine.
Peak inlet temperature: 197°F
Peak outlet temperature: 191°F
With both systems working together, we see a 10°F drop in fluid temperatures. Pretty impressive for a steady-state test of this sort.
For the final plot, we eliminated the stock heat exchanger and ran just the Mishimoto oil cooler.
It is interesting that the recorded temperatures were nearly identical.
Peak inlet temperature: 197°F
Peak outlet temperature: 192°F
In addition to temperature data, we also collected oil pressure data during each of the tests. With the additional volume of our cooler and lines, we saw around a pressure drop of 1-2 psi during the test when compared to the stock setup. This drop in fluid pressure is of no concern and is around what we expected with this setup. Another solid data point for our Mazda Miata oil cooler kit.
Data Conclusion
With the Mishimoto cooler in place, we were able to drop engine oil temperatures by around 10°F, fairly impressive for rather tame conditions. From our two tests, it appears that the stock heat exchanger is not providing any benefits or disadvantages. For simplicity, we recommend retaining this component during the installation of our kit.
The last piece of the puzzle is heavy-load testing. We would like to evaluate the performance of this kit in a track environment, where more strain is placed on the engine cooling system. With local temperatures dropping, this test will have to wait until spring.
Discounted Pre-Sale
In the meantime, our initial testing data have provided enough evidence of temperature-drop benefits for us to manufacture our first batch of Mazda Miata oil cooler kits. We will likely be launching a discounted pre-sale for those interested in picking up this kit. Keep an eye on our thread for further updates!
Thanks for reading!
-John
Interested in picking up our NB Miata oil cooler kit? Check out our discounted pre-sale linked below.