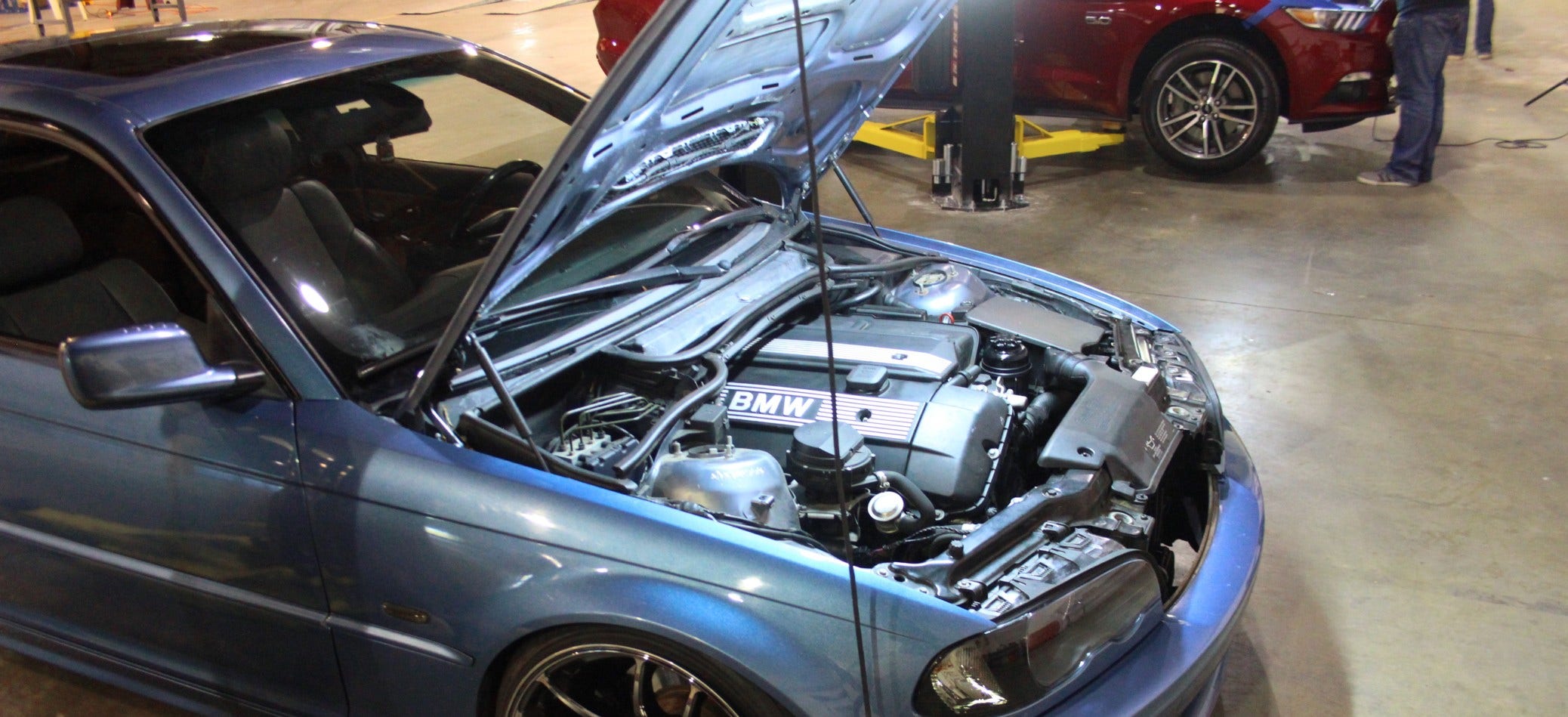 Stock Review + Initial Design - E46 Intake, Part 1
Posted:
December 07, 2015
Our garage has been graced with the presence of a clean 2001 E46 330i, so we can now begin development on this E46 intake. Let's dive right in!
Stock System
The 330i stock intake system is similar to the 32X, the big difference being the size of the MAF housing. On the higher-output 330i models, this housing is larger so it can accept greater airflow needed by the more powerful, higher-displacement engine. To accommodate that larger diameter, our design will have a slightly enlarged opening on the heat shield. Everything else should fit right into place! Here are a few shots of the stock system we are working on.
Design and Fitment
We needed to be sure that everything would fit correctly if we planned to use our previous shield as a base design. See below for how we mocked up fitment of the heat shield.
We knew going into this project that the inlet hole would need to be resized to accommodate the intake boot, so part of the heat shield was reworked to fit everything properly. Look below at the modifications as well as an in-house printed coupler - fits like a glove!
Coming Up!
Check out the full kit below. This prototype application required a custom-made filter, as none of our other R&D filters fit properly. We even 3D printed our own cap!
Note that this is a prototype and does not reflect any finalized production components. Stay tuned for our upcoming dyno results, which will be ready to post very soon.
Thanks for reading!
-Diamaan