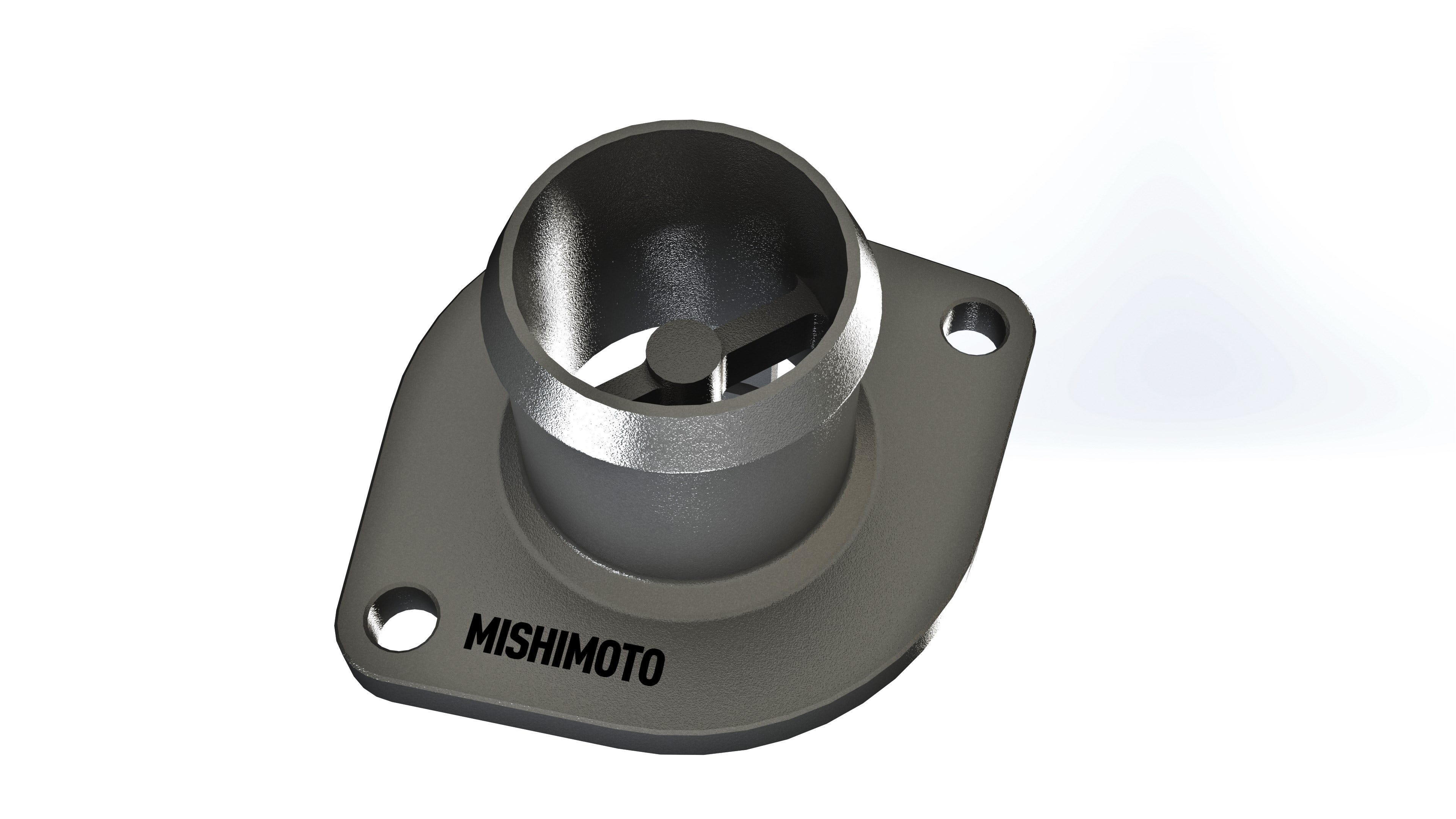 Billet 6.0L Powerstroke Thermostat Housing R&D!
Posted:
September 02, 2015
If you follow our Ford Powerstroke 6.0L product line, you are aware of the high- and low-temperature thermostats we released last year. The high-temperature unit quickly became a customer favorite as a reliable way to improve engine operation, in-cabin heat, and fuel mileage. These benefits are particularly useful in the cold-weather months. Our low-temperature thermostat offers a lower recovery temperature compared to the factory unit, which can help keep coolant temperatures regulated during towing or when transporting heavy loads.
During the release of the thermostats, we had numerous requests for a replacement housing. The factory housing is a casted piece, which isn't aesthetically pleasing, but it is easy to replace.
Product Development
Development began in a pretty simple fashion. We acquired an OEM housing and started capturing measurements so that we could reverse-engineer the piece.
After some tedious design work in Solidworks, we soon had 3D models of our projected design. Check them out below!
Check out a neat cutaway of our housing which shows the internal features.
Prototype Installation
After modeling our design and verifying dimensions, we machined  prototypes to confirm product fitment. Check out a few images of our first batch of prototype housings.
Lots of billet goodness here!
The machining work on these prototypes is quite precise.
Once we confirmed fitment of the thermostat within the housing, we installed the housing on our test truck. Check out a few shots of this piece installed on our 6.0L shop truck!
Everything bolted into place perfectly. We reinstalled our coolant hoses and filled up the truck, and we've had this piece installed for quite a lot of road mileage. Operation has been flawless, giving this component the "thumbs up" for production!
Offering Options and Inclusions
We will be packaging this housing in a few different ways. For customers who already have a functional thermostat, we will offer this billet housing as a component on its own. For customers seeking to upgrade their thermostats along with the housing, it will be available with both our low-temperature thermostat and our high-temperature unit.
A new factory-style O-ring will be Included with the housing for a leak-free installation.
Discounted Pre-Sale
In addition to launching this product in the near future, we will also be offering a discounted pre-sale for customers interested in picking up a housing from our first batch. Details regarding pricing and shipment dates will be posted soon!
Thanks for reading!
-John