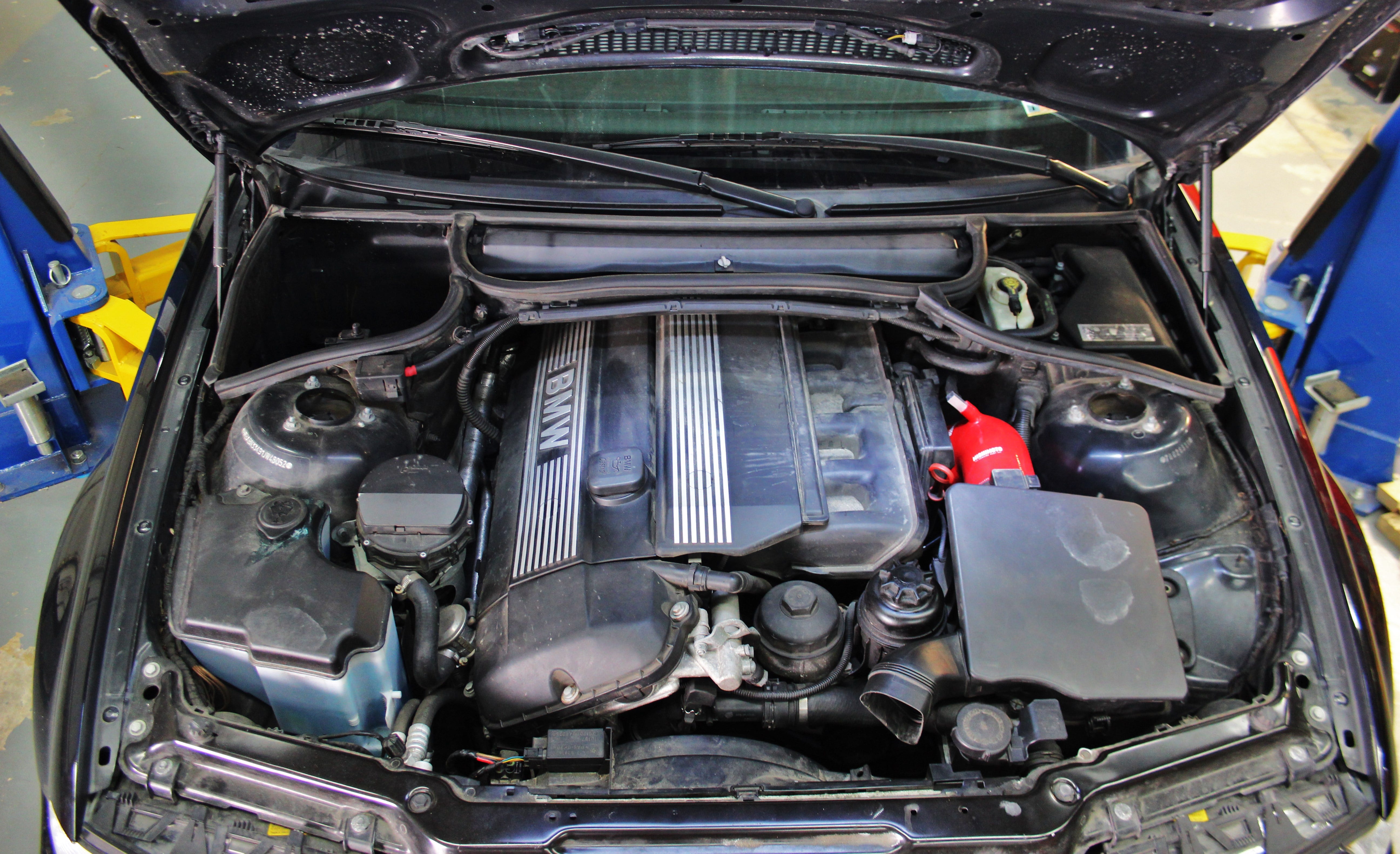 BMW E46 3-Series Silicone Intake Boot Development!
During the development of our new intake system for the 1999-2005 BMW 3-series, we identified yet another component that would be a vital upgrade as the E46 chassis begins to age (gracefully though, right?). With a lack of support in offerings for a silicone E46 intake boot set, we decided to design a set that would replace the failure-prone stock rubber units. If you've ever owned a BMW (E30, E36, E46, etc.) that utilizes such rubber intake elbows and hoses, you may have experienced failure at some point. Typically the area of flex begins to develop cracks and tears over time. The unmonitored air entry results in a rough running straight-six " not exactly ideal. So let's get to the project!
Stock Intake Boots

First, check out the factory-equipped boots!
The stock E46 intake boot uses a two-piece unit with three individual ports. The two-piece design allows for easier installation.
3D Models
The start of our design work began in Solidworks. We collected dimensional data from the stock hoses and began modeling our counterparts.
First, check out a couple renderings of our throttle-body connection hose!
One feature you will notice on this piece is the lip on the inside of the throttle-body connection. Like the stock rubber piece, this lip is designed to fit into a groove on the throttle-body for an optimal seal. Below is a shot of the throttle-body, showing the groove!
Next, check out the second portion of this induction hose assembly. This part attaches to the throttle-body hose via a CNC-machined connector and then attaches to the MAF housing.
Functional Prototype Images
We worked up a few initial prototypes so we could move forward with the test-fitting process. Check it out!
We noted the lip on the throttle-body connection and translated from our model, which is shown on our prototype below.
As you can see in the images above, we designed a CNC-machined adapter that will mate with the two hoses. We could have used a plastic component, but we wanted to eliminate the chance of failure, so aluminum was selected as an ideal material. Check out a close-up shot of this piece!
This is not the only CNC-machined component here! The two other hose-connection points were manufactured from aluminum as well.
Installed Shots!
Once we compared the two hoses, the Mishimoto prototype BMW E46 intake boot was installed. Check out a few images with this kit fully installed on an otherwise stock vehicle.
The installation process is rather straightforward and should take around an hour from start to finish. We will be highlighting the process in the form of an installation video guide.
Discounted Pre-sale
Along with our full intake system, we will be running a discounted pre-sale for the E46 intake boot kit we developed. Check back soon for more details on pricing and shipping information if you're looking to pick up this kit!
Thanks for taking a look! Feel free to follow up with any questions or comments.
-John