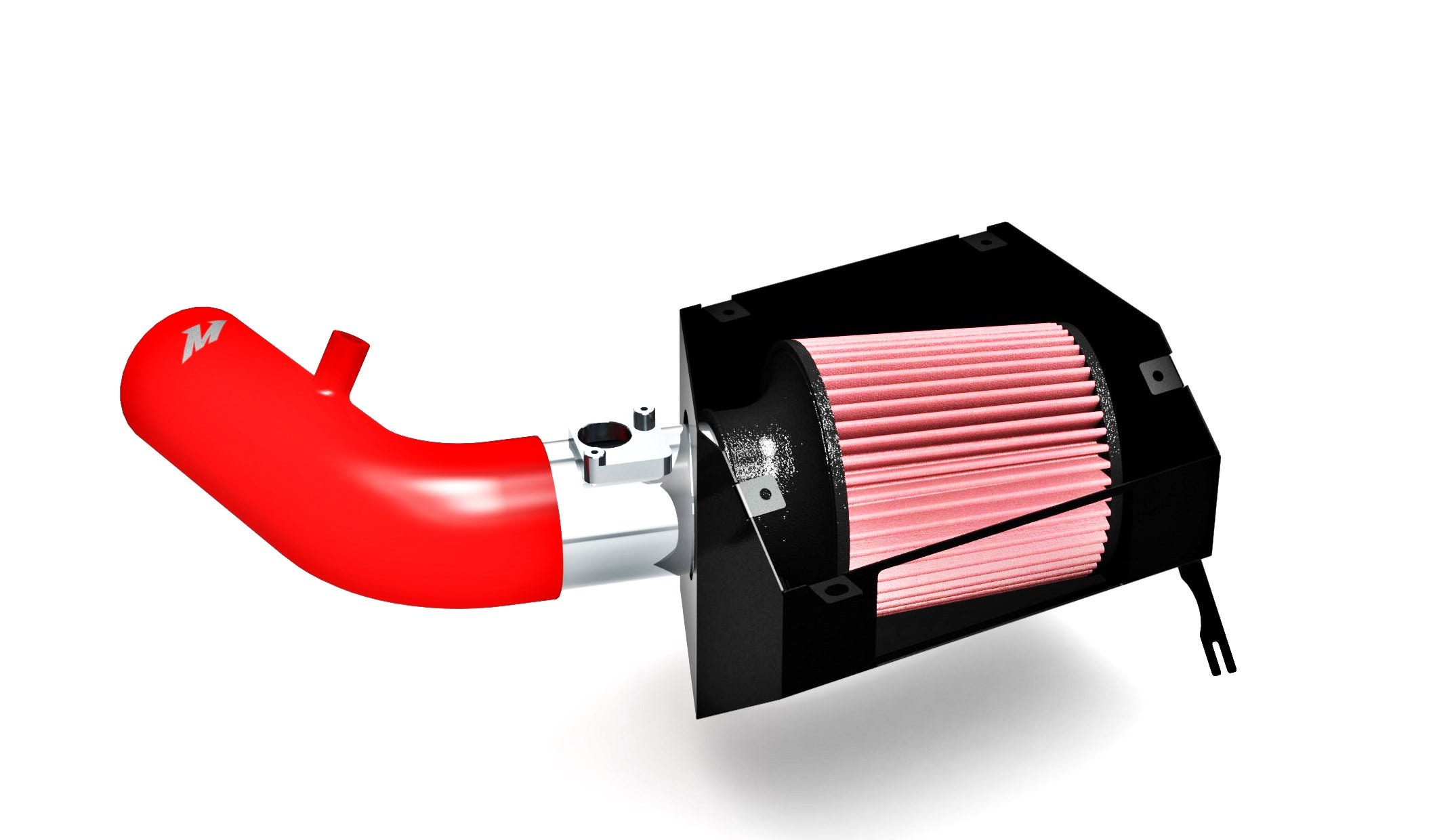 A New Mishimoto BRZ/FR-S Intake, Part 2: Box Fabrication and 3D Prototype
Interested in purchasing our new BRZ/FR-S intake system? Check out more details on our product page linked below!
We left off last time with an explanation of our intentions with this intake system and some initial design work to create an induction route to our planned airbox. Now it was time to finish designing this intake system so that testing could be conducted.
Airbox Fabrication
We started developing our airbox with simple metal fabrication. The plan was to put our idea into a physical object and then transfer this to a 3D model. Once in Solidworks, we could solidify the final design and features and use our 3D printer to construct a final prototype for test fitting.
Fabrication begins! A simple box was drawn up and templates printed for our bends and mounting point locations.
Bends were made, holes were drilled, and here is what we ended up with.
We then constructed a lid to contain airflow coming in through the scoop and to reduce the impact of engine bay heat-soak.
As noted in our first portion of this series, we wanted to ensure that out airbox would function with our oil sandwich plate and oil cooler kit. A few aftermarket intake systems are not compatible because they occupy the same space as the fittings we attach to the plate. Check out the clearance shot with our airbox!
We then finished off the base of the airbox and ended up with our first completed prototype. Check out a few images of this!
As you can see, we are using rubber weather-stripping around all the edges. This provides a factory-like appearance and reduces any chances of noise created from vibrating components.
Below is the lid for the box. This prototype unit is void of any mounting points. We will be adding holes to accommodate our mounting hardware.
And our final assembled prototype!
3D Prototype
After completing our fabricated prototype, we set our engineering team to work modeling this box in Solidworks. A few small tweaks and adjustments were made to the design as well. Once we had this complete, we decided to experiment a bit more with our new 3D printer. Printing this airbox was indeed within the constraints of the engine bay size, so we set up the printer and went home for the evening.
In the morning, we were pleasantly surprised with this!
Keep in mind some of the support material still needs to be removed from this printed box. Other than that, this turned out great!
We then installed this prototype in our test vehicle to ensure proper fitment!
3D Models
Check out the final 3D models for this full intake setup!
And one with the lid removed!
Coming Next!
With a solid design in place, it was time to test this setup to see what kind of gains we could achieve in terms of power output.
Check back next time for a look at our testing process, results, and a video from our dyno pulls!
Thanks for reading!
-John
Interested in purchasing our new BRZ/FR-S intake system? Check out more details on our product page linked below!