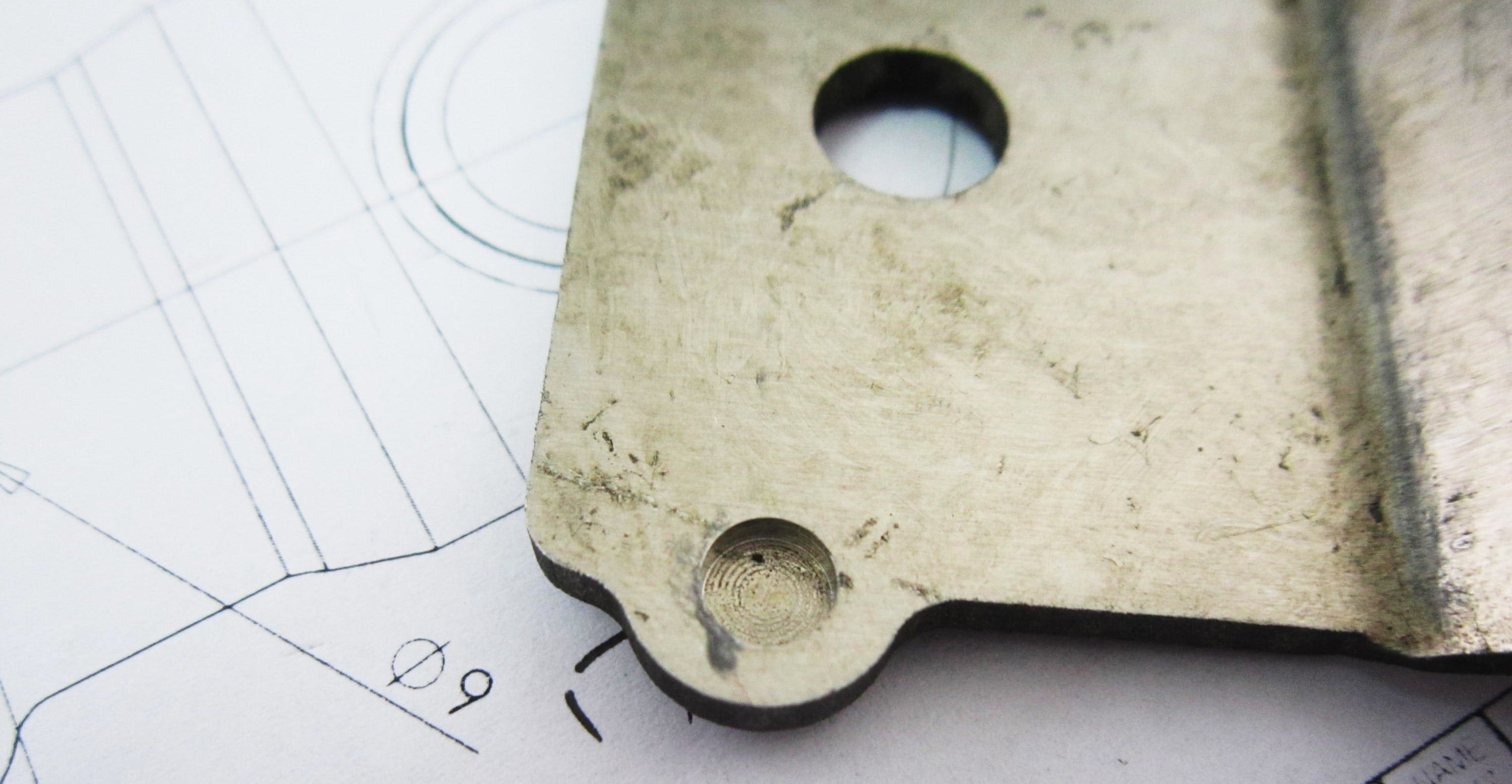 Mishimoto 2015 Subaru WRX Engine Bay Dress-up Components, Part 2: Radiator Stays
Interested in purchasing our WRX radiator stays? Check out our product page for more information!
Now that we had our battery tie-down finalized, we could focus on the next component we wanted to tackle in the engine bay. Our next target would be the radiator stays, the small stamped steel pieces holding the radiator to the radiator support. We offer anodized aluminum radiator stays for a variety of vehicles including the previous generation WRX/STI, Honda Civic, and Ford Mustang.
For this particular project, we would be following a similar route. Our stays would be produced in aluminum and then anodized in a variety of colors to match an engine bay accent color. Before we get into the Mishimoto design, take a look at the stock components.
Following our standard product development procedure for smaller components, we designed our stays in Solidworks and printed them using our 3D printer. This process provides a real-world piece that we can test-fit on the vehicle to ensure perfect fitment. It also lets us see the item and how it looks aesthetically before we begin the workup of an aluminum prototype. Check out our printed design!
Once we confirmed fitment and made a few minor adjustments, as seen in the first image, we worked up an aluminum prototype to compare the two. Check it out below!
Check out a few shots of our aluminum prototype stays by themselves!
We then bolted these prototype units into position on a vehicle to confirm fitment.
And finally, a cool shot of the SolidWorks drawing of this component.
Now that the project was complete, we could move into mass production of these radiator stays. As with our battery tie-down, we will be offering these in a variety of colors including black, blue, red, and gray. To put a final close on this project, check out the anodized, final version of the Mishimoto radiator stays!
Thanks for following along with the progress of our engine bay dress-up projects, and keep an eye out for the official release of these awesome products!
Thanks!
Interested in purchasing our WRX radiator stays? Check out our product page for more information!