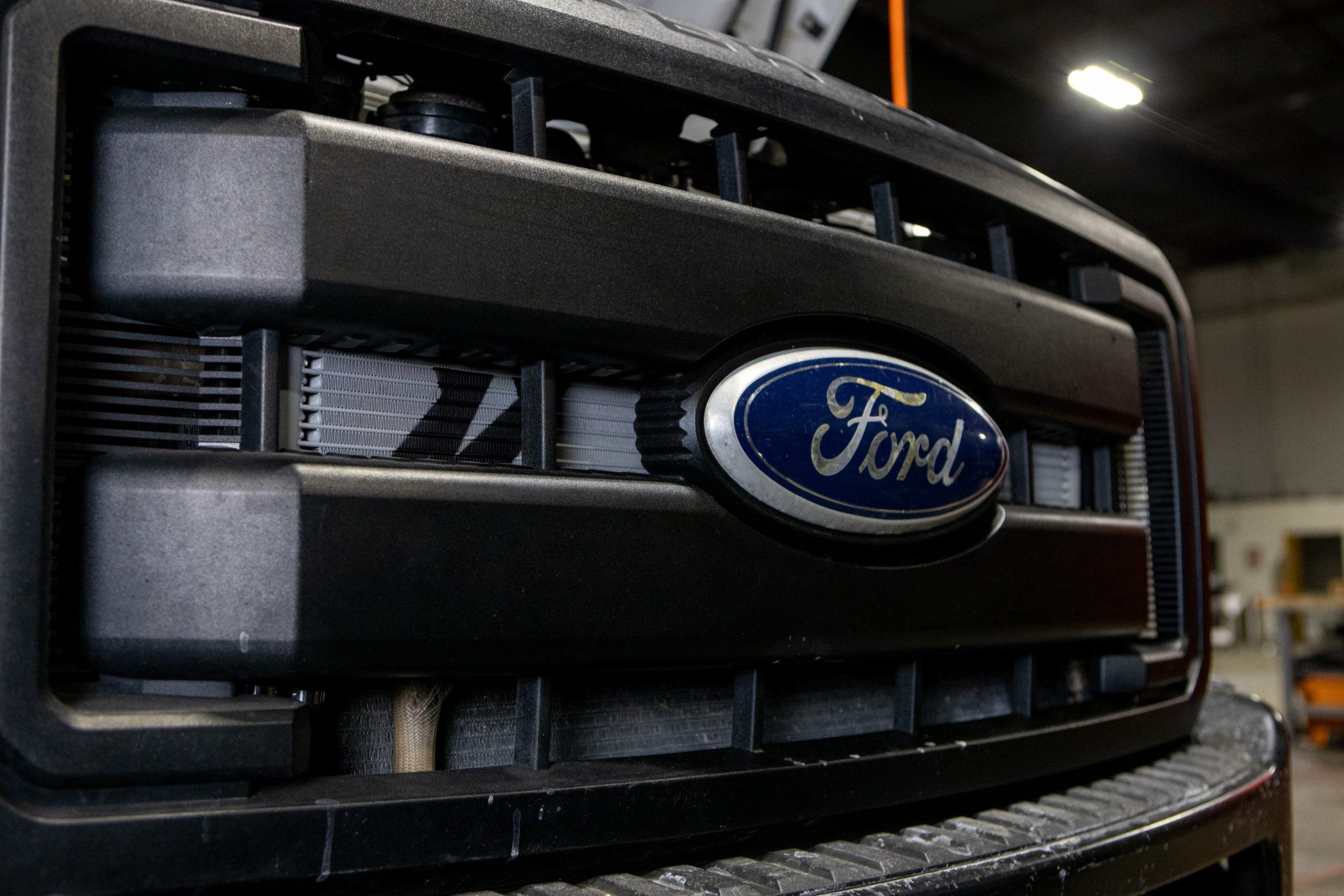 Helping Hand - Transmission cooler R&D, Part 2 - Production Sample
If you remove the body from your 2011-2019 Ford F-Series Super Duty, you'll be left with less of a truck chassis and more of a factory. This assembly line is spec'd out for one product, made to order torque shipments, and you're the primary customer. Like a non-truck-based factory, the process is a group effort, with every component depending on each other to create the final product. The 6R140 TorqShift transmission mated to the 6.7L Powerstroke is the torque factory's distribution wing, and we felt that it was time for an expansion.
It's no secret that Ford's Super Duty trucks are towering metal machines, which require massive amounts of cooling. The stock liquid-to-liquid transmission cooler provides adequate cooling in a compact package, but it has its limitations. Some Powerstrokes need extra cooling power, especially when it comes to towing or hauling a heavy payload. We already went over this concept in our last post, so let's dive into our final production-level transmission cooler.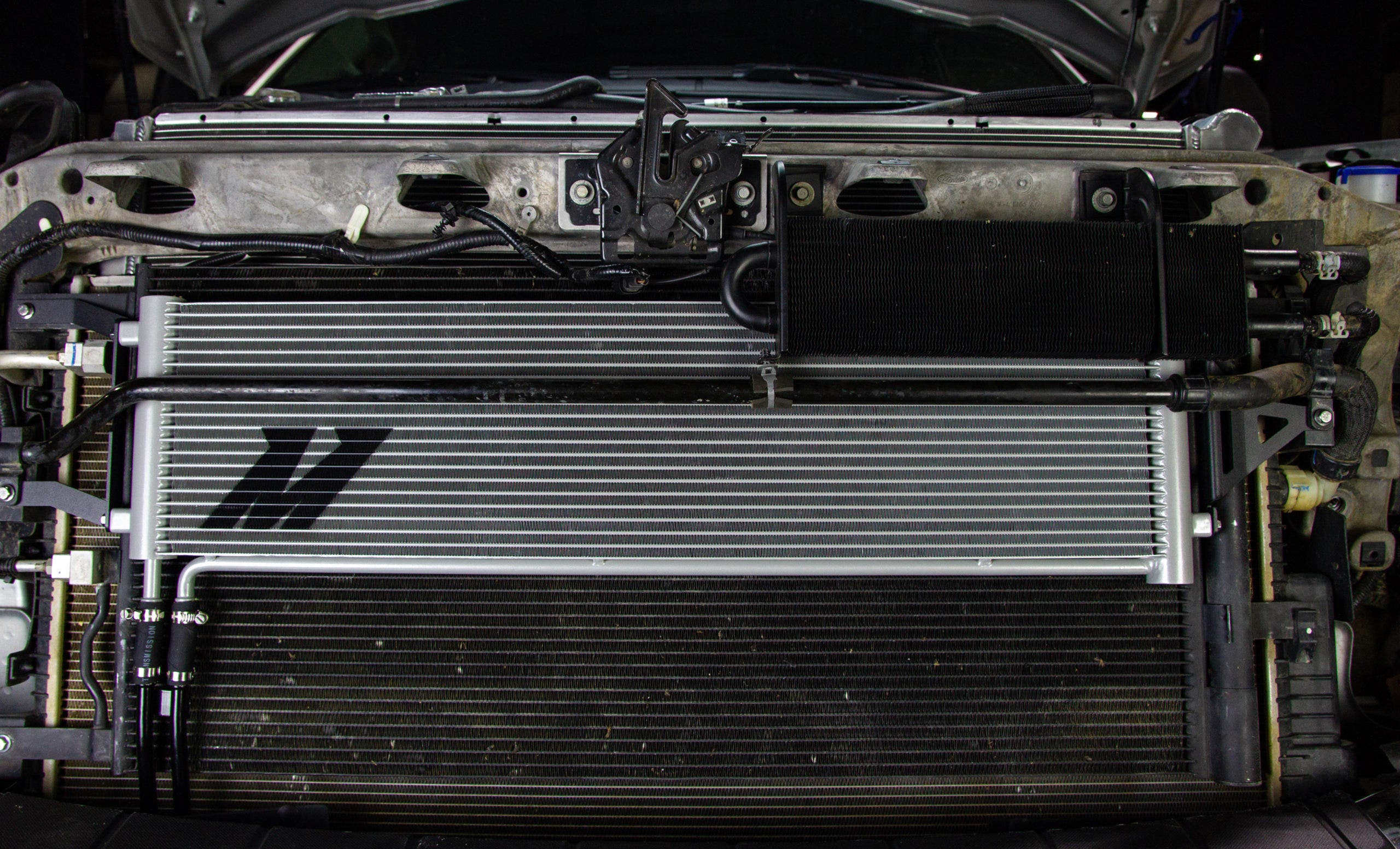 Ford might have freshened things up on the 6.7L Powerstroke after 2016, but we could still utilize the same air-to-air cooler for both versions of the truck. Our tube-and-fin cooler measures in at 32" x9" x1.25", adding a vast footprint of external fins along and an added 1.17 quarts of fluid to the system for improved heat management.
This core's cooling power is more than just skin deep too. Our external fins are louvered for starters, pushing the air through the core diagonally, which increases the time for heat transfer. Inside the core, we incorporated turbulated internal fins to improve the core's efficiency further. Check out the video below for some more info on how these types of fins work:
This core will have no trouble dissipating heat from your transmission fluid, but it's useless without a means of routing the fluid. Since the factory coolers' mounting locations vary, we needed to separate our kits by year, but the two versions share the same concept. Transmission fluid is vital and pushes through the system at higher pressures. To ensure the safety of your Powerstroke's trans fluid, we opted to tie into the cooling system with metal hardlines.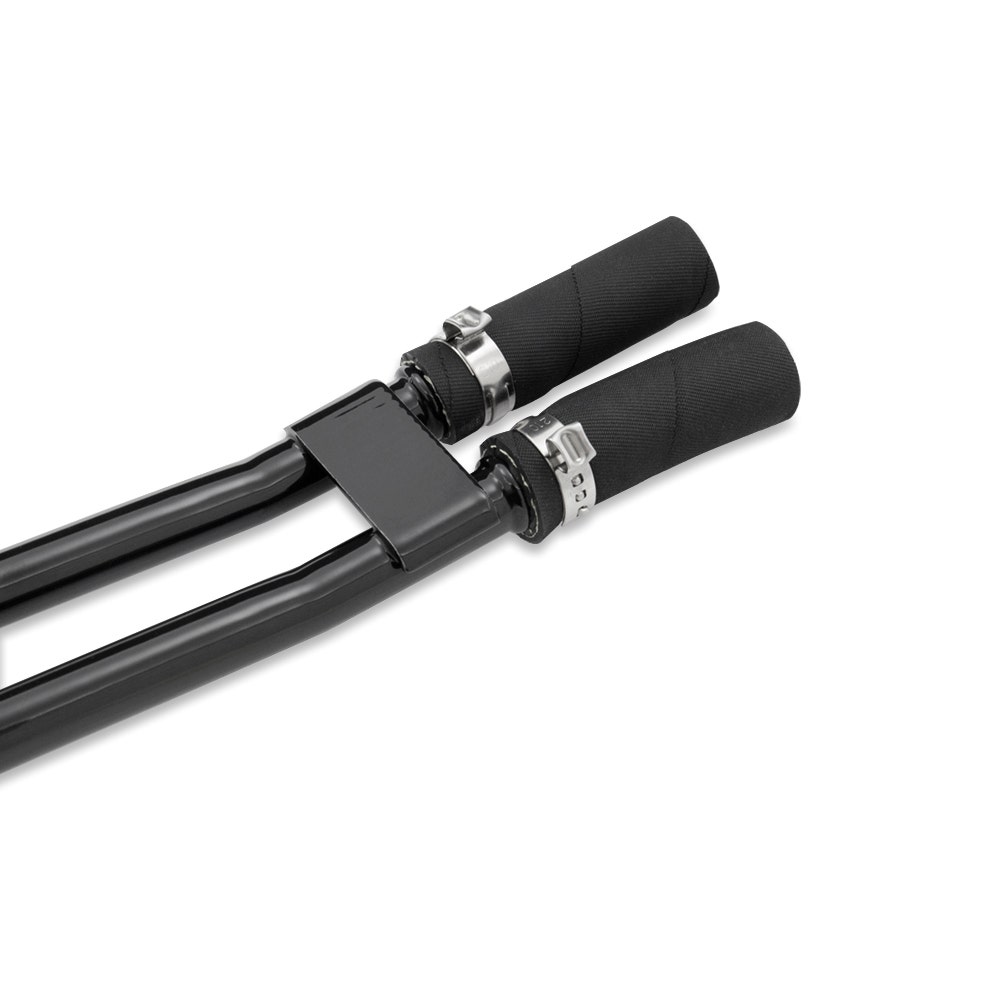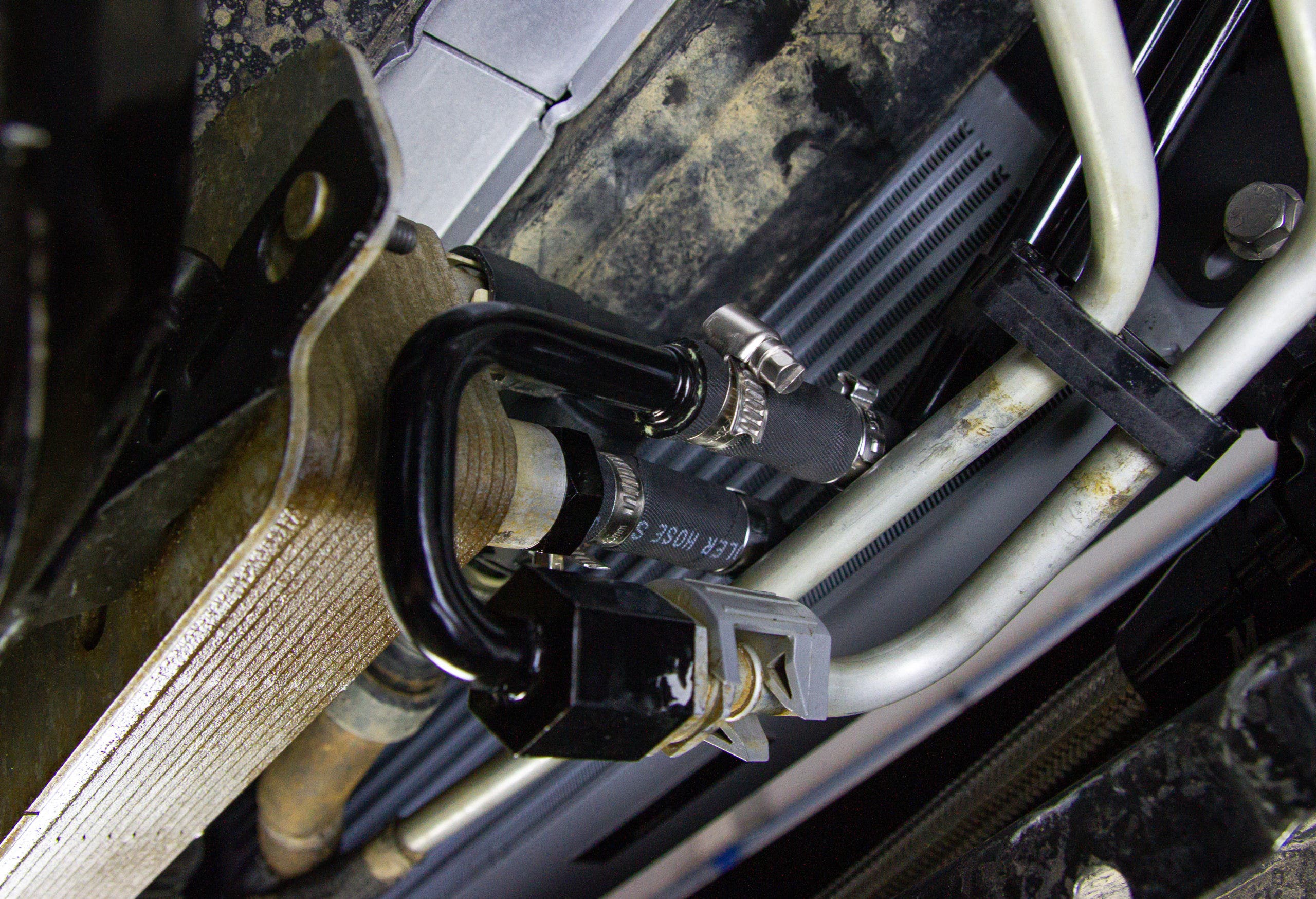 You might have noticed I keep using the phrase 'heat management. Yes, we want to keep the transmission fluid cool, but we don't want to over-cool the system. Transmission fluid is an oil, meaning that it works best at a specified operating temperature. If it's too cold, the fluid is too viscous, puts a strain on the transmission, and inhibits lubrication. Overheating the oil thins the oil too much and drastically reduces the lubrication properties. Since the stock cooler also houses a thermostat, we strategically tied our cooler into the Ford system after the OEM cooler to prevent the fluid temperature from drifting too far in either direction.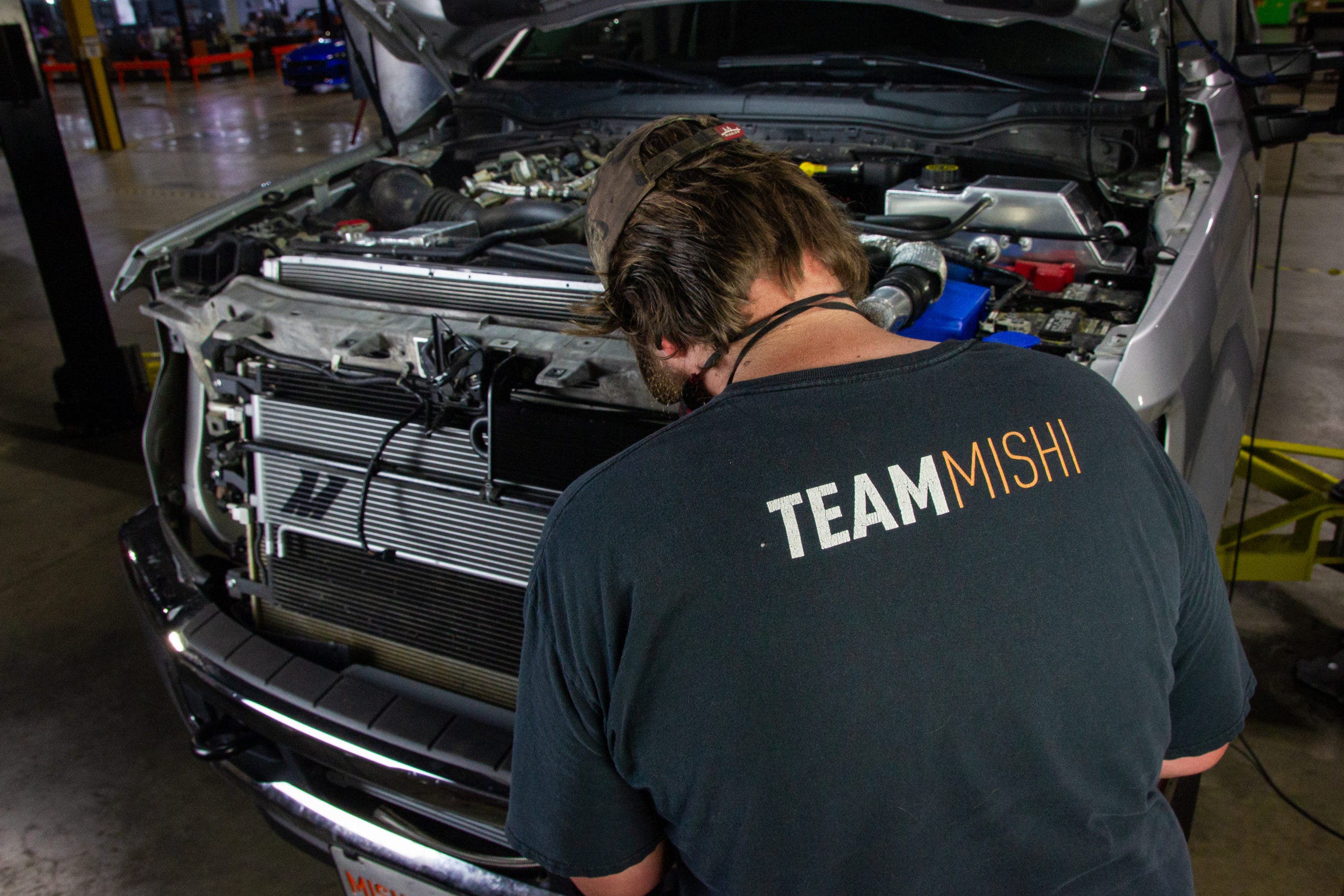 The ford torque factory might already be running efficiently, but the distribution department is at limited capacity. With our transmission cooler kit, the 6.7L Powerstroke is primed to deliver every ounce of torque without the fear of mismanaged fluid temperatures. Make sure that you get yours today: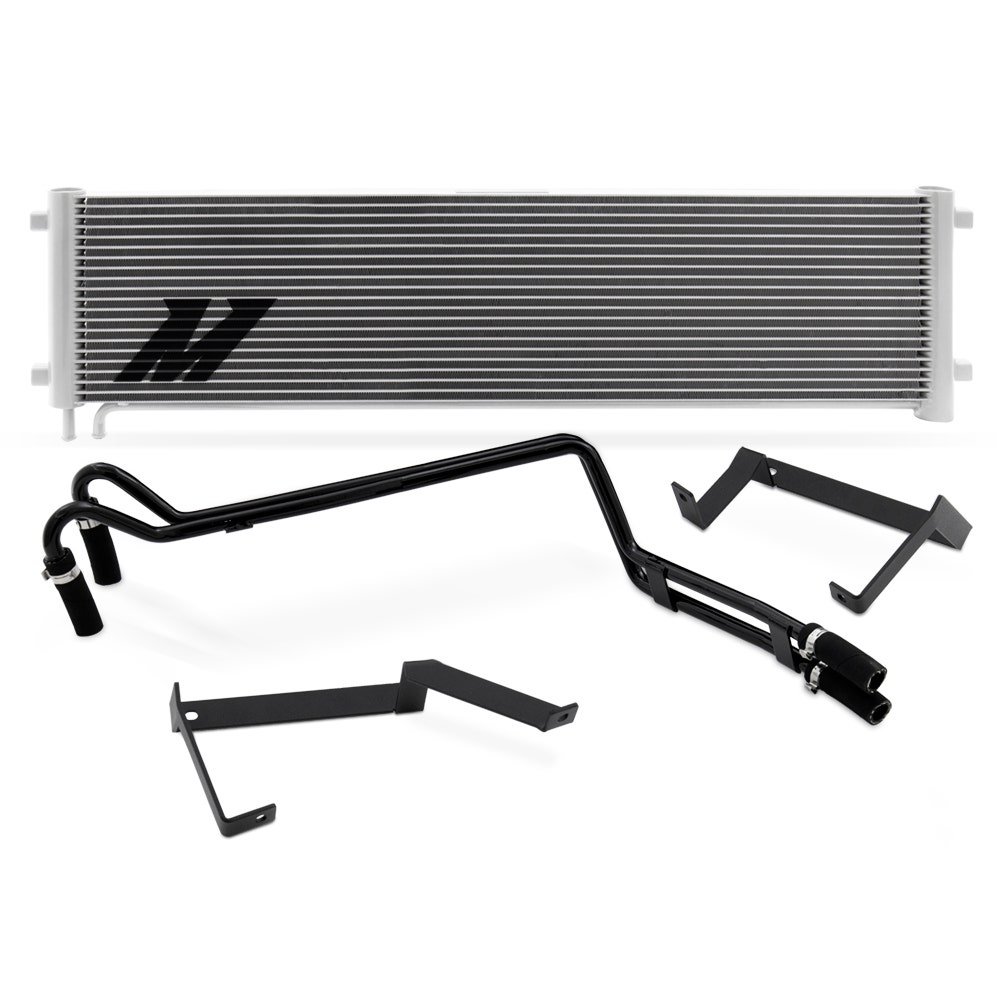 Thanks for Reading!
-Nick