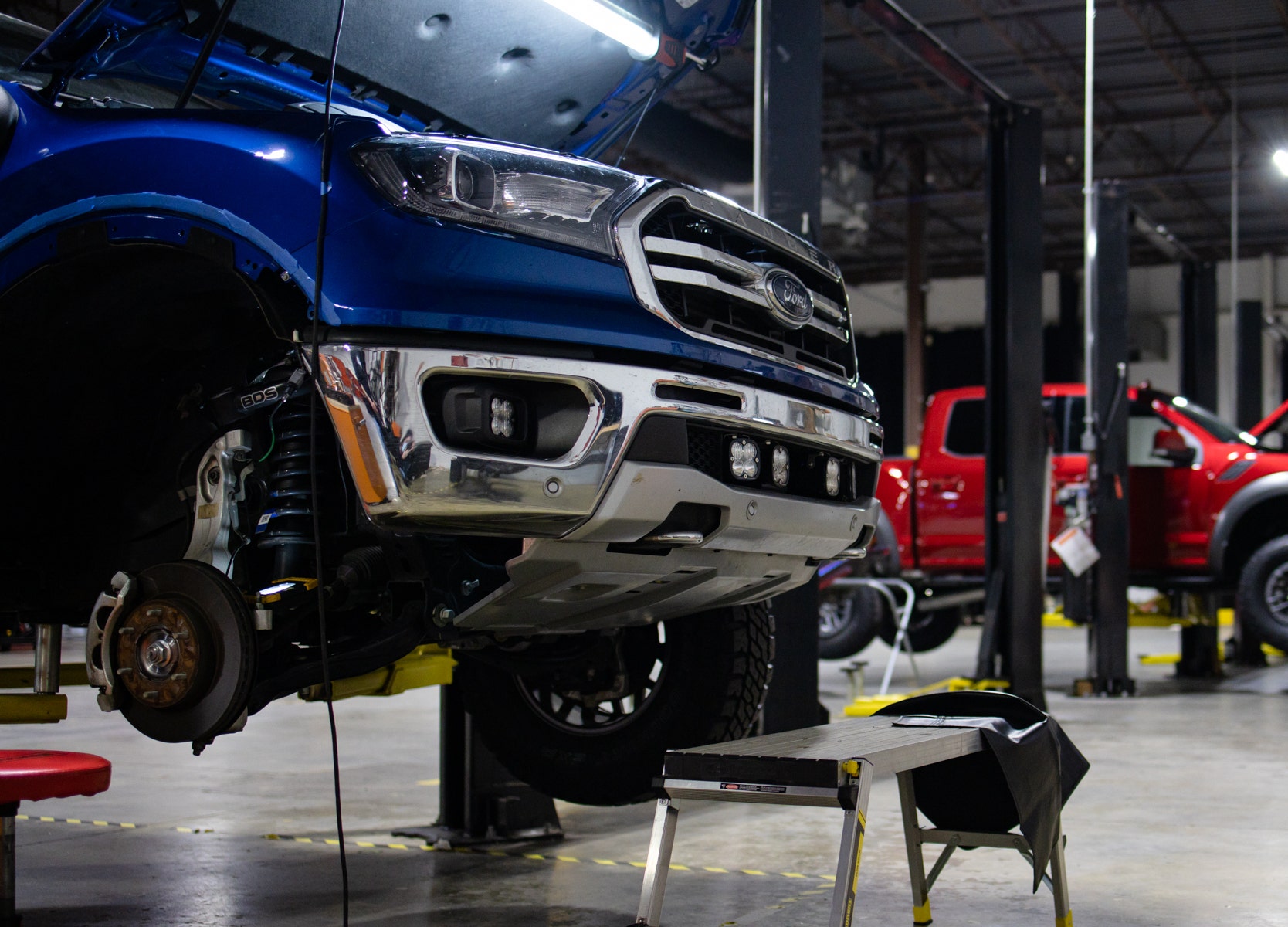 Higher Plane - Snorkel R&D Part 1 - Introduction
Posted:
December 15, 2020
By today's standards, the latest iteration of the Ford Ranger is tiny. Lined up next to Ford's Super Duty offerings, or even the F-150, the mid-sized, 4-cylinder pickup looks more like a toy than a truck. What it lacks in physical stature, the Ranger more than makes up for in potential. The small stature plays very well to the Ranger's advantage. First off, not everyone who wants a truck needs something that can tow the moon out of orbit or have the payload capacity to throw the Statue of Liberty in the bed. Second, the fact that it's small means that it can navigate trickier paths, from narrow city streets to single track off-road trails, making it a more than capable do-anything truck. Since it has such potential, though, there's plenty to be done to make the Ranger a little more do-anything-er.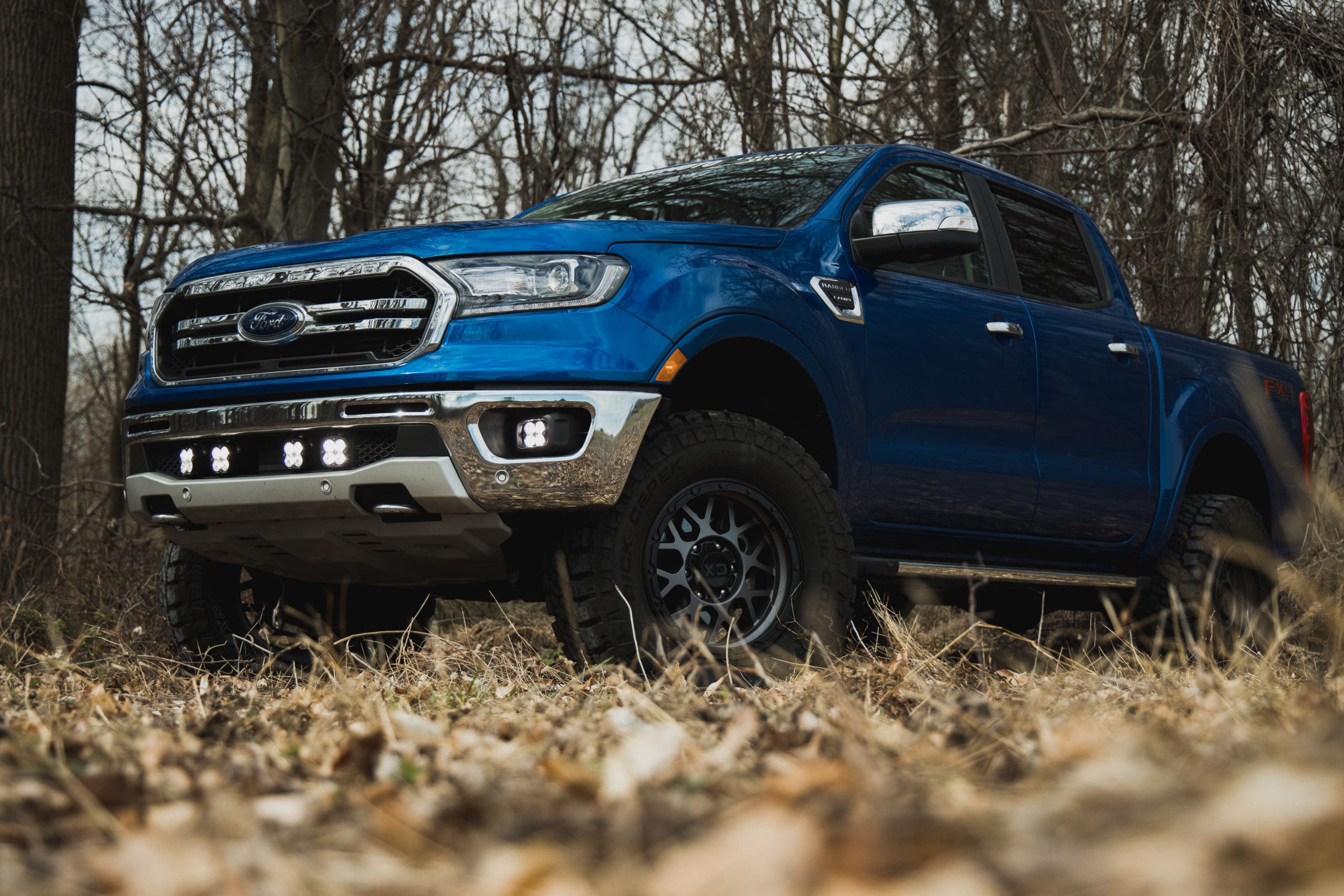 Right out of the box, the Ranger is ready to tackle most terrain. I say most because even though Ford's off-road trims include chunkier tires and adaptive terrain driving modes, there are still some additional bits of kit you'll need to fully unlock the Ranger's offroading potential. Specifically, with the addition of a snorkel.
Installing a snorkel onto your off-roader has plenty of benefits. Generally speaking, with the proper sealing and protection, the addition of a snorkel can increase the fording depth of your Ford. However, this particular Ranger has a low-mounted alternator meaning some engine bay remodeling would be to make this truck more confident in the water.
Aside from the potential amphibious additions, snorkels can also increase the engine's performance and longevity. For starters, the installation of a snorkel provides a better quality of air to the engine. The intake draws air from outside the engine bay, which allows it to ingest cooler air resulting in lower intake air temperatures. Also, calibrated correctly, the snorkel head's angle can cause a ram-air effect, forcing more air into the engine. Granted, performance results may vary depending on the snorkel design and the vehicle.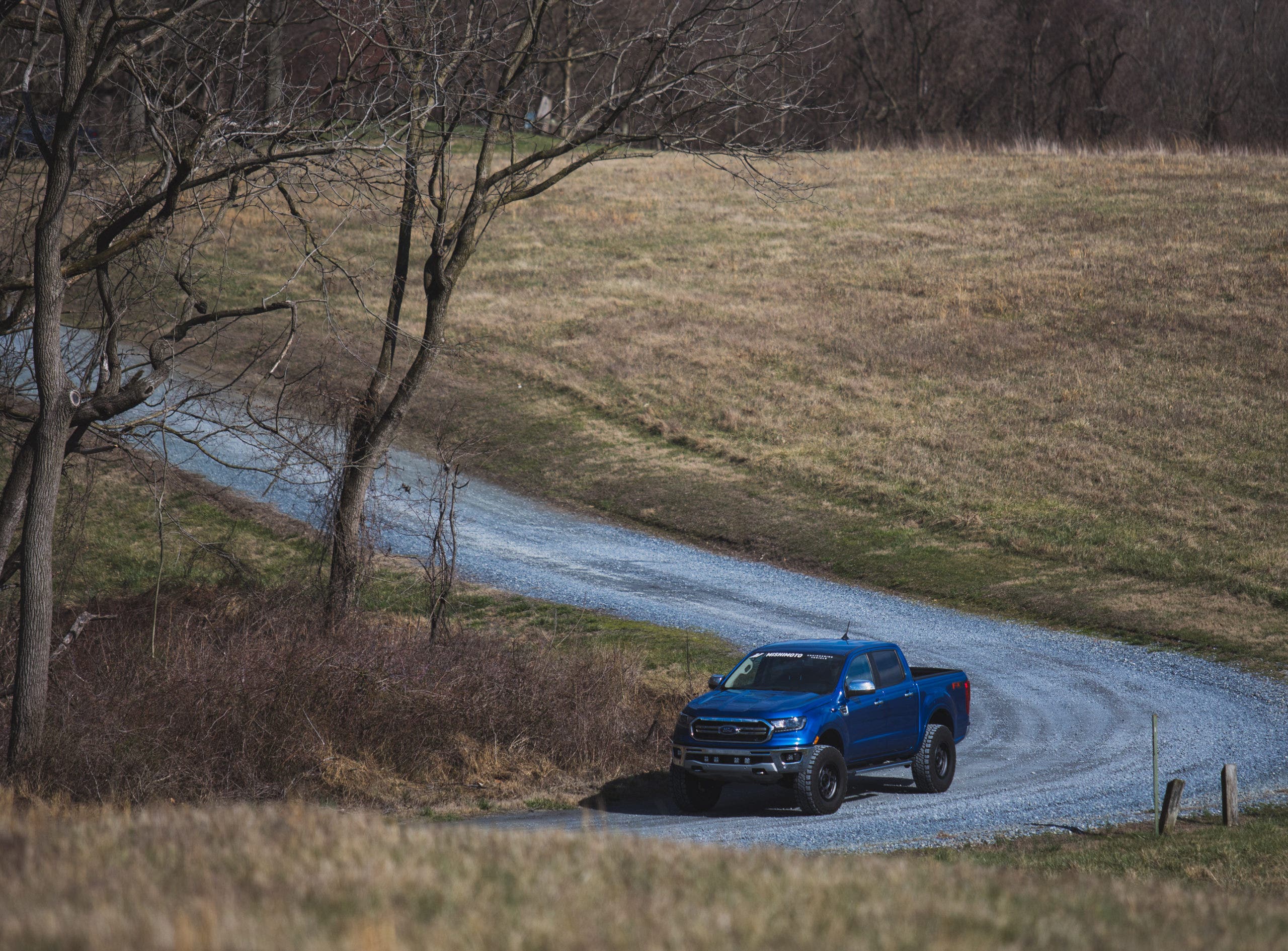 Temperature and quantity aren't the only means of measuring air quality, though. The cleanliness of the fresh air is just as vital. Your vehicle is under a full-frontal assault from dust and other debris in dry climates, especially in a convoy situation. By installing a snorkel, your vehicle's intake point is now above most of that dust and debris flying off the vehicle in front.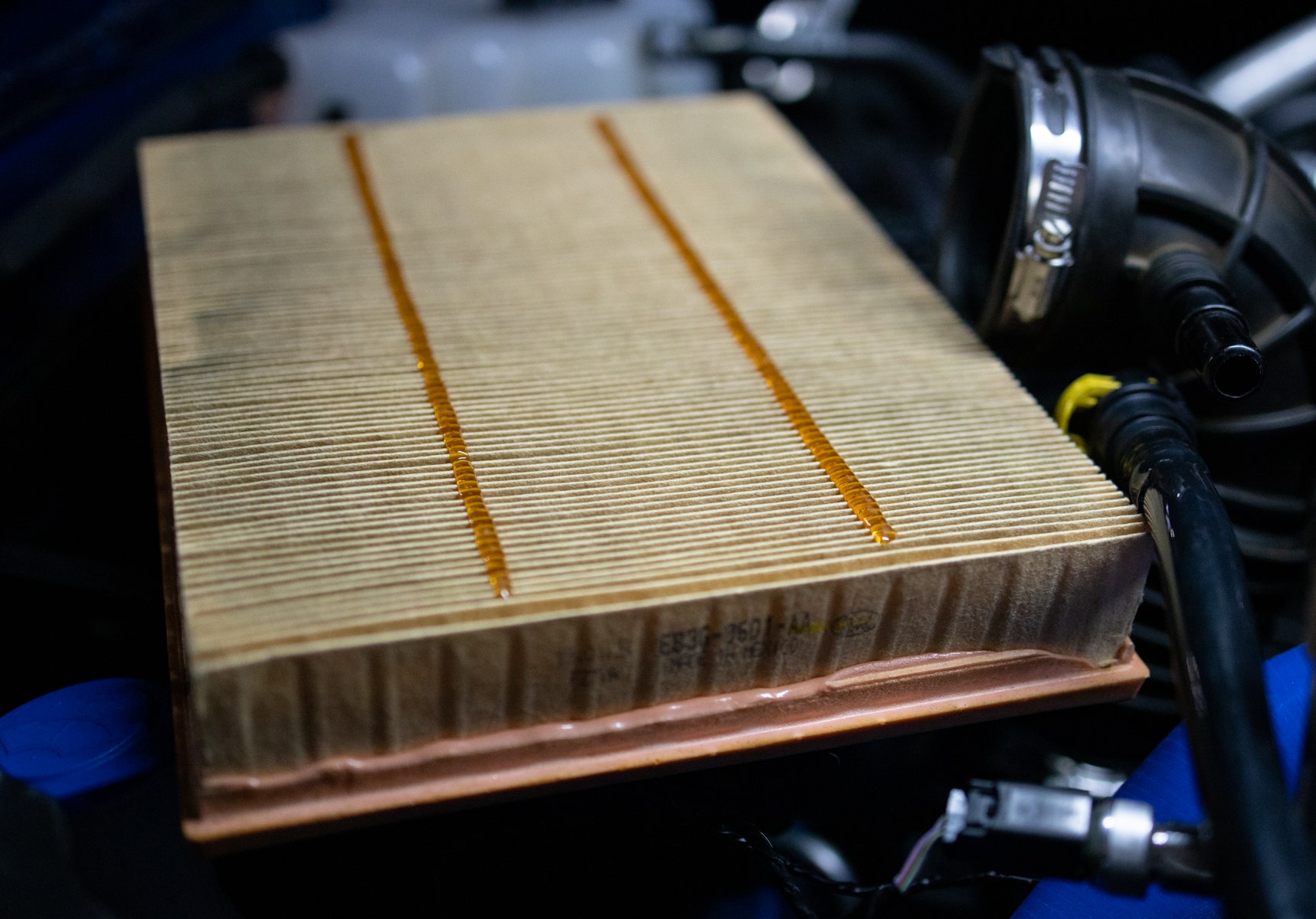 "But what about my intake air filter?" I'm glad you asked! From the factory, the Ranger is equipped with a flat panel, paper air filter. This style of filter is more than capable of tackling the standard daily driving duties in most environments. They block out 99% of particles that are 5 microns or larger. However, dust on the trail can be as small as 0.2 microns, which can pass through the Ranger's factory air filter, or even performance filters, and build up on sensors and intake components over time. Even the dirt and debris that doesn't pass through the filter can still be detrimental. The 2.3L EcoBoost needs to breathe, but if the filter is clogged with sand and dirt, it's going to start struggling to produce enough boost. In these environments, cyclone separators are a popular addition to the snorkel for further means of filtration, but we'll dive more into that in our following posts.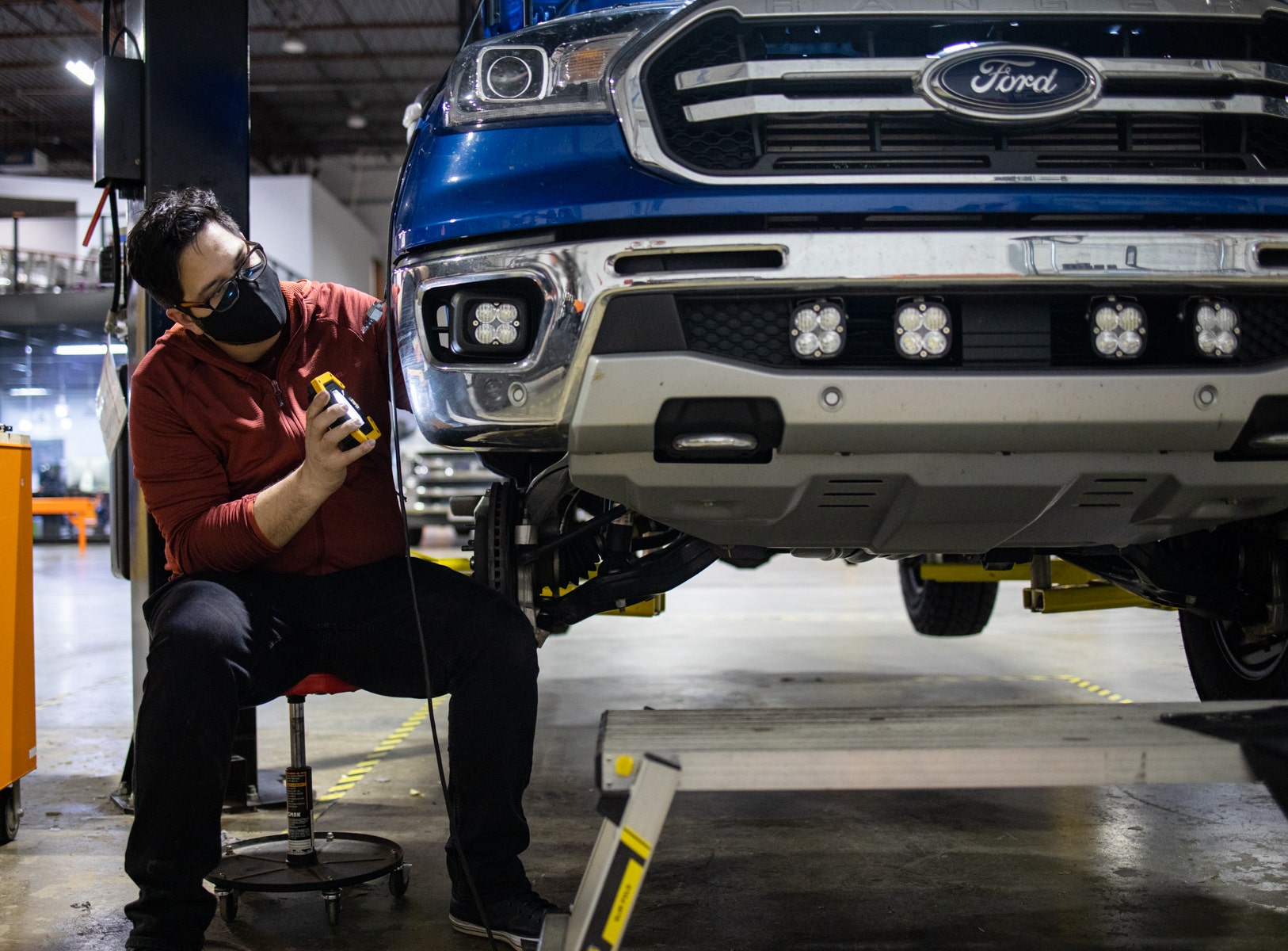 Adding a snorkel to your Ranger is about much more than appearing adventurous. It's beneficial for your offroading machine. It keeps your intake free of water, reduces dust, and could potentially help the EcoBoost run a little smoother. Make sure to stay tuned for our in-depth design plans to help the Ranger breathe better coming soon.
Thanks for Reading!
-Nick