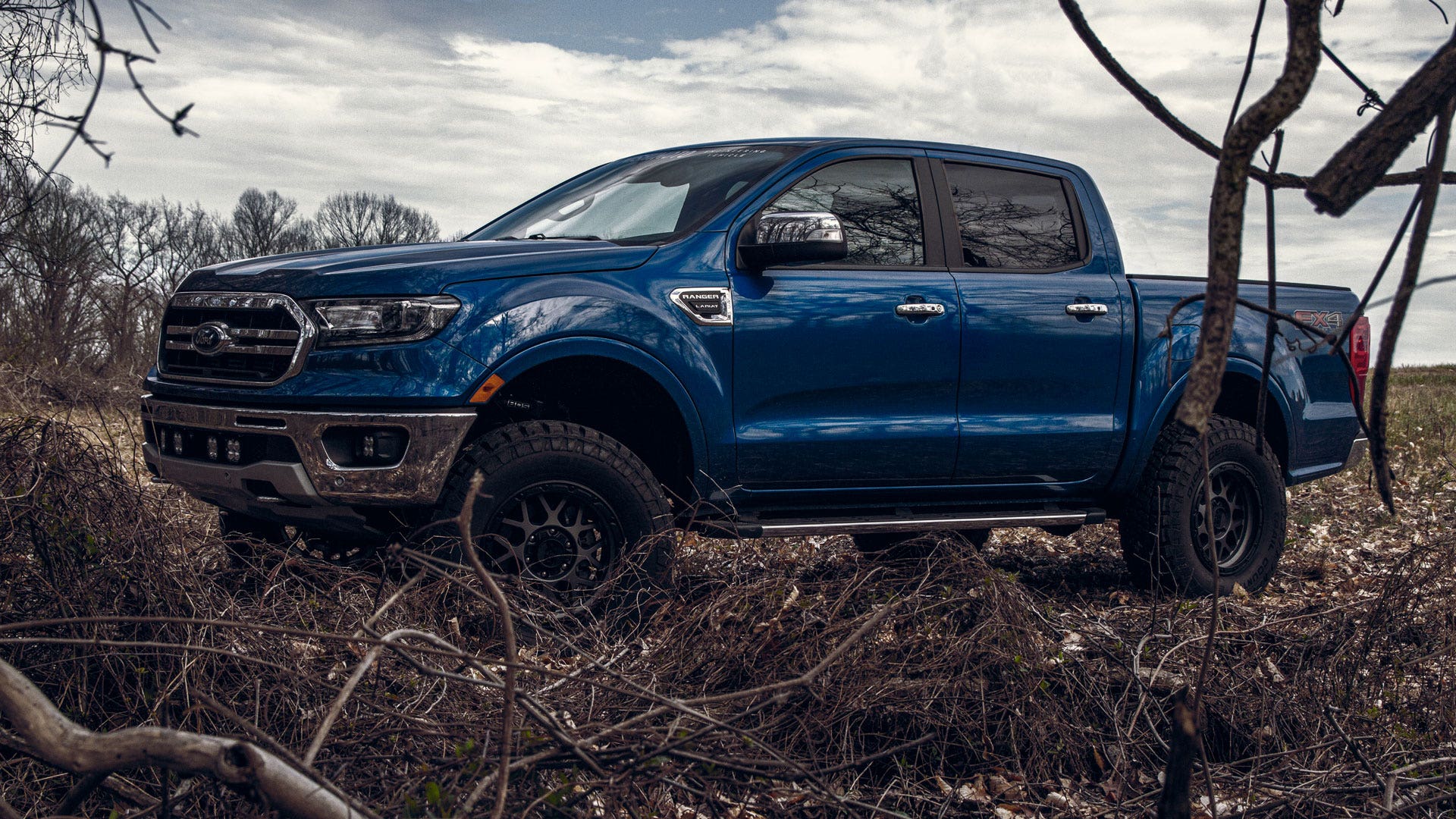 Up and Downgrade? - How Mods really affect your Ranger's Performance
Keen-eyed readers might have noticed that our 2019 Ford Ranger has been going through some changes lately. It's gotten a bit taller thanks to a 3.5" lift kit from BDS Suspension and a set of KMC wheels with Dick Cepek 33" Trail Country EXP tires. We've also added 3,150 lumens to the front end with a Baja Designs Squadron LED light kit. Less evident in photos are the performance upgrades we've made. Under the hood, the Ranger's boost is controlled by a Turbosmart Kompact plumb back bypass valve, and under the dash, we're squeezing all the power we can get out of the 2.3L EcoBoost thanks to an SCT tuner.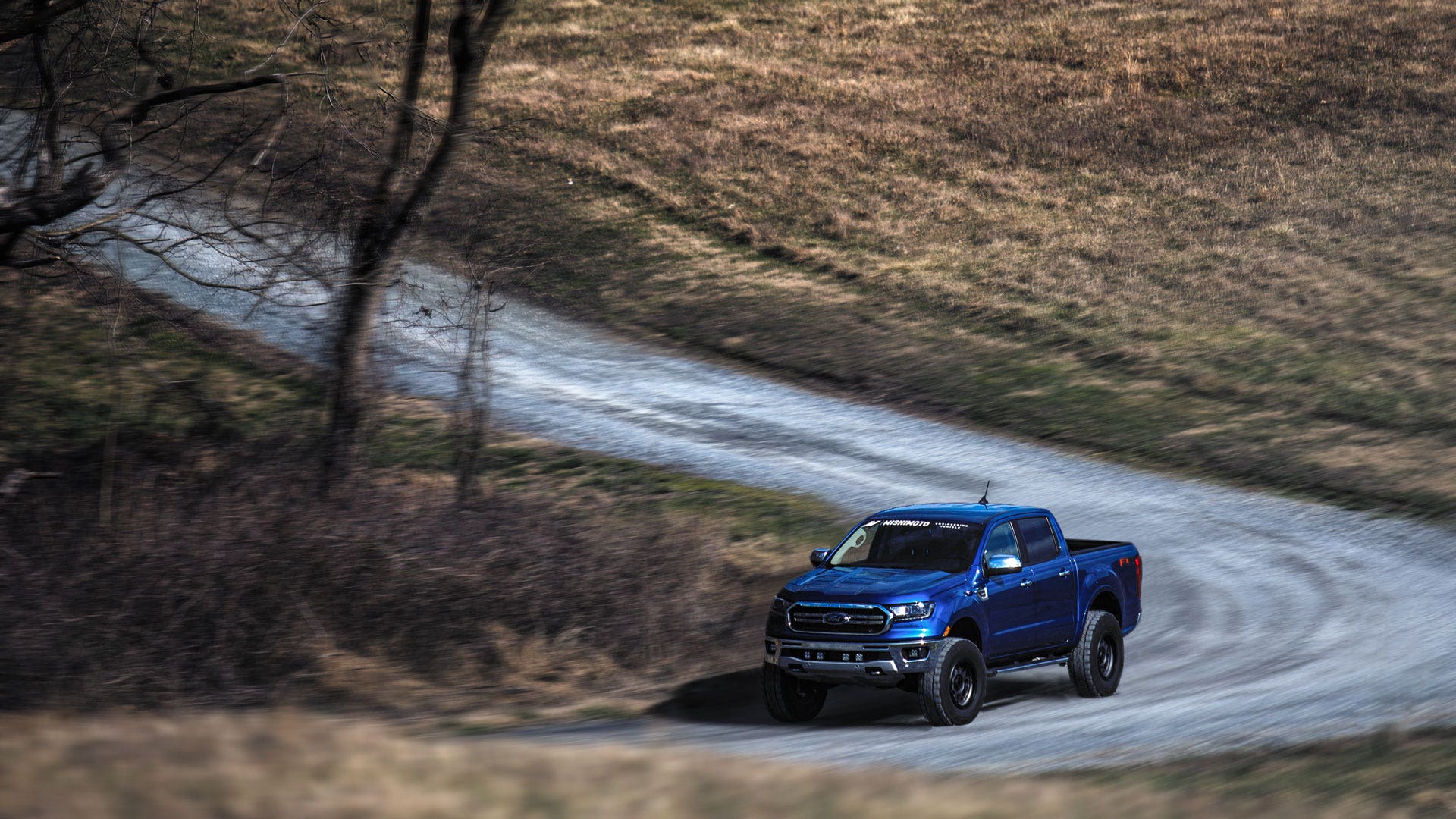 All of these modifications make our Ranger look good and a lot more fun to drive, but they serve a purpose in R&D as well. We chose these upgrades because we know our customers will also be installing many of the same mods, and we want to be sure everything we make plays well with anything you might do. There's nothing worse than buying an awesome new part, only to find out that it doesn't fit with another mod you've already installed and love.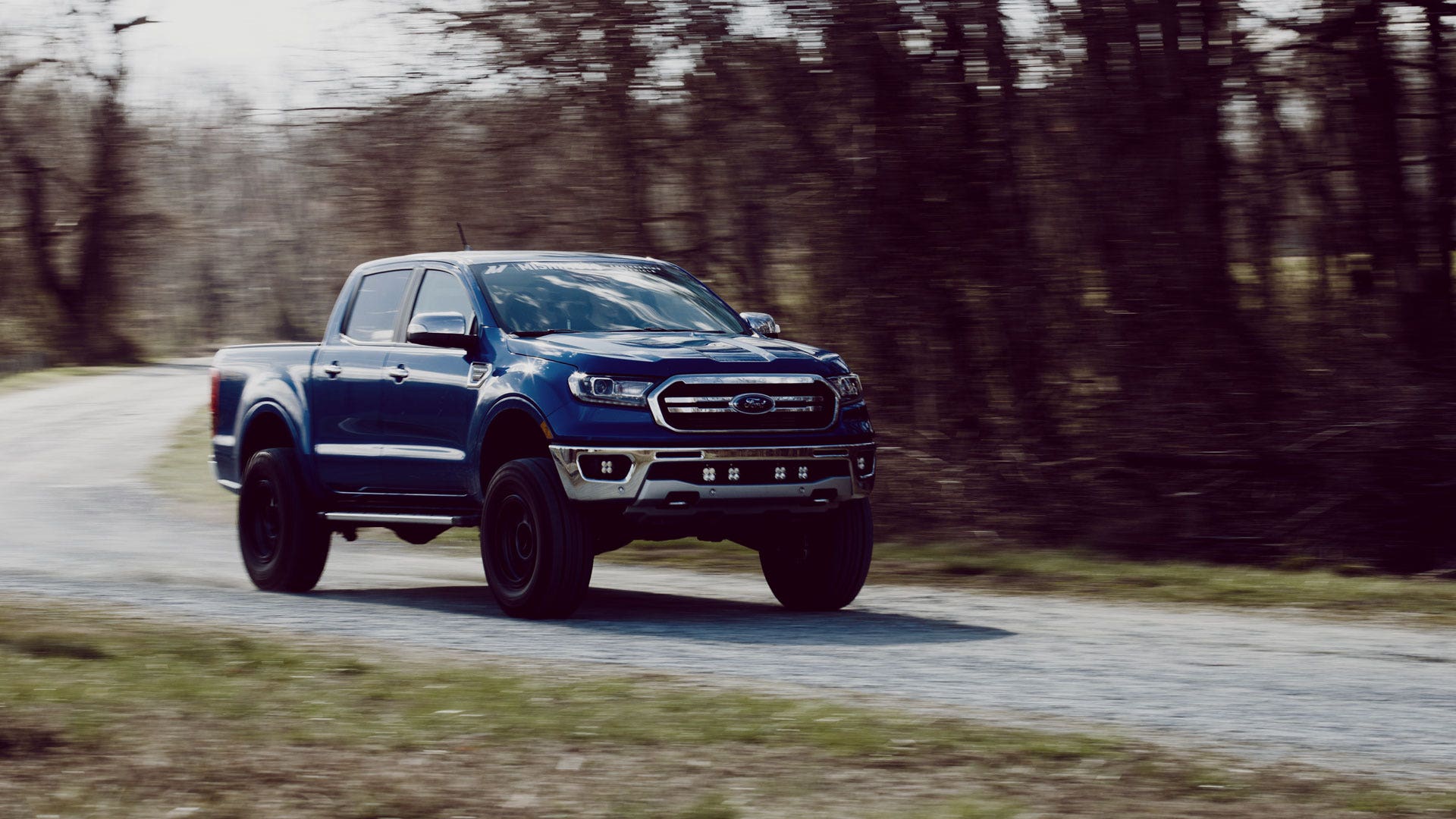 Modifications like the lift, wheels, tires, and even lights can also affect the performance of the Ranger. Lifts create drag and add weight, making the 2.3L EcoBoost work harder. Wheels and tires add even more unsprung weight and change the effective final drive, changing how much of the engine's torque makes it to the ground. Upgrading the engine with parts like a Mishimoto performance intercooler and pipes will help offset some of that weight and drag, but what happens when you put a massive light bar in front of the intercooler?
These are the things we're testing for as we develop our parts for the 2019+ Ranger. To see how much power our Ranger lost just from a lift and tires, check out the video below, and as always, let us know what you think.
Thanks for reading!
-Steve