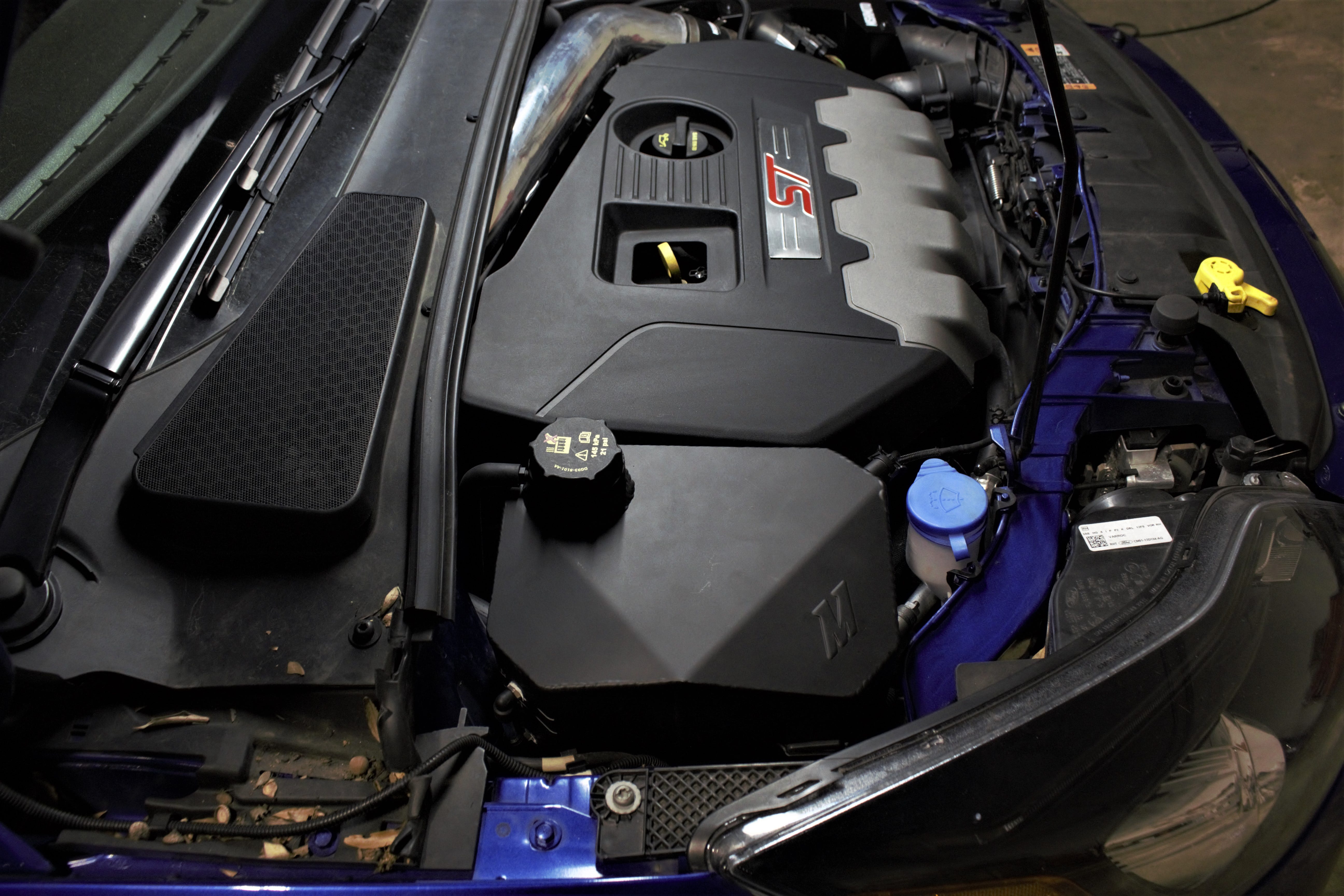 Tank Love - Expansion Tank R&D, Part 2: Final Reveal
Posted:
February 17, 2017
I told you this project was going to move fast. In the last update, we laid down our design plans for how we will give this RS coolant expansion tank some sprucing up. Not only did we make the tank more pleasing to look at, we also increased the capacity and added a neat sight tube so you can check your levels with ease. You guys have been asking for it, so let's get up close and personal.
One of the first things you'll notice with this tank is the capacity increase over the stock unit. We are making this tank to fit both the Focus RS and ST, but that doesn't mean we have to stay within the size parameters of the stock unit. The stock expansion tank holds a maximum of 1.56 liters of fluid. Our design more than doubles that, with a maximum fluid capacity of 3.58 liters. With the increase in capacity comes an increased chance of fluid sloshing inside the tank during hard driving. To combat the extra fluid's movement, we designed some internal baffling that should keep sloshing at bay.
Another interesting feature we include on this expansion tank is a sight tube attached to the side of the tank. Due to design constraints. it's not always possible to include something like this in an expansion tank, but it happened to work out nicely in this case. In order to monitor your tank levels, all you need to do is look at the sight tube - easy! So, what does this tank look like installed?
The stock unit on the ST and RS stands out like a sore thumb. Our design, on the other hand, is quite pleasing to look at and almost looks like an OEM part. It's an improvement from the plastic stock part in two ways: 1) it's constructed with aluminum; and 2) it doesn't look like a makeshift experiment with a milk carton. One thing I really like about this finish is how well it matches with the engine bay components. There is a lot of black plastic in the engine bay, and this tank ties everything together. We are car enthusiasts, too, so know you want to feel proud whenever you pop the hood and see a matching engine bay.
Now, I know what you're thinking: "Didn't he say it also fits the Focus RS? I'm pretty sure I saw photos of that prototype installed on an RS." It does! It looks just as good, too. There is absolutely no modification required to fit this tank on the RS, as the mounting points are the exact same between the chassis.
You Spoke, We Listened
Speaking of the RS, have you been following our performance intake development for our Ford Focus RS? We're always trying to follow along with what car owners of a specific model would probably want to see. Being fans of the Nitrous Blue RS, (and having one as our actual shop car), and keeping our ears open to the MKIII community, we thought it would be cool to have another part to match the color scheme - which is how we came to making a Nitrous Blue intake pipe. Couldn't we have done that with this product?
Oh yes, yes we did: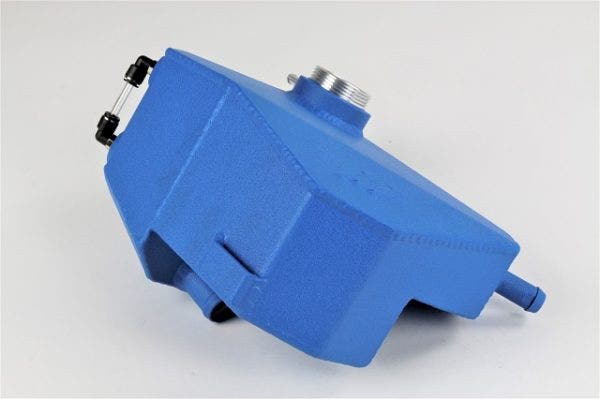 You spoke, and we listened. Due to the popularity of our Nitrous Blue intake pipe, we have gotten so many requests to make this tank in the same color, and we could not ignore them. When the sample arrived at our R&D headquarters, it dropped jaws just like the intake pipe did when we installed that on our shop RS for the first time. Check out some shots of it installed on our RS below: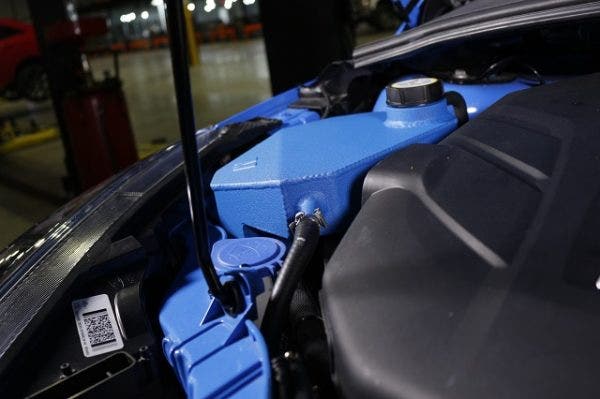 What do you guys think? Everyone in the office says it looks awesome. This Nitrous Blue (or NB as a lot of you guys like to call it) is so unique when it comes to light sources. The color produces ever so slightly different shades of blue depending on whether it is in natural or artificial light, which is what makes matching this color a bit more challenging than one would expect.
All trials and tribulations put aside, we have completed the development of this project, and we are almost ready to release it into the market. What do you guys think? Do you like the blue? What color would you like to see? Leave a comment below or cast your vote on our forum thread!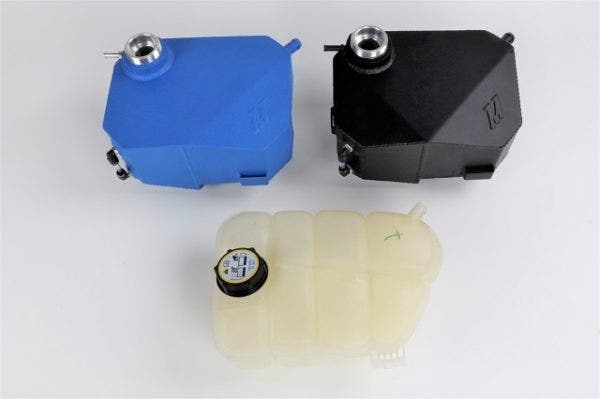 -Diamaan